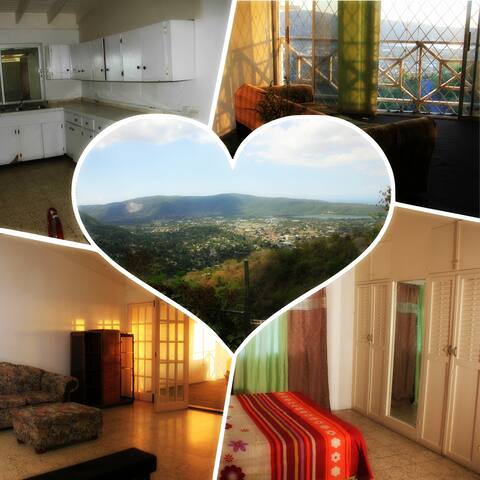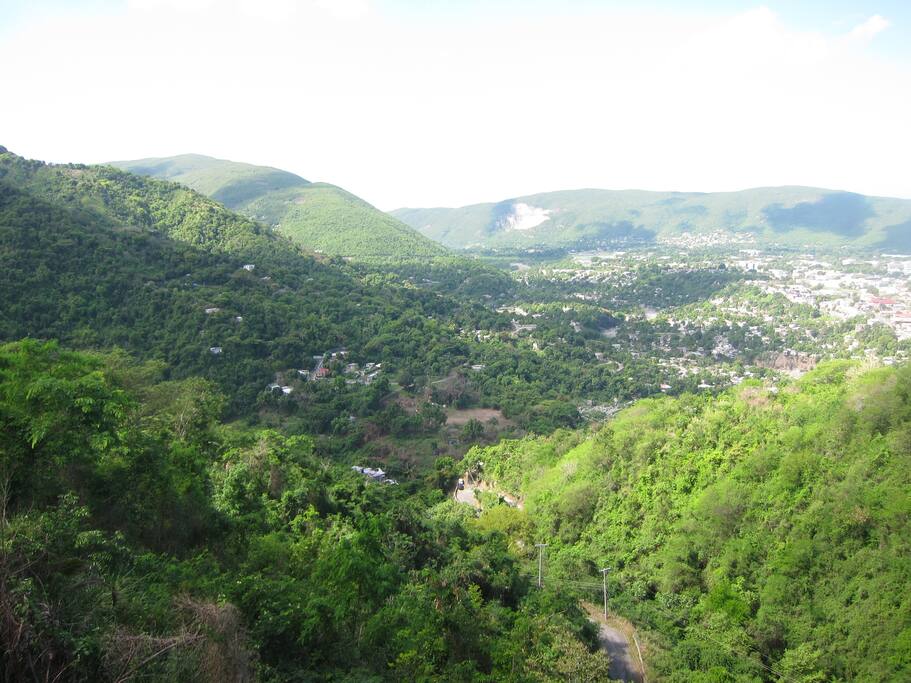 Full Kingston Townhouse, and View!
Included:
On request shuttling to and from Papine (a Bus and Taxi hub).
Unlimited Wi-Fi access
A shower with hot running water
Backup Water Tanks
Local information
Cooking and cutlery utensils
Fridge, Freezer, Washing Machine. Drying Lines
Standing fans for every bedroom
Natural mountain breeze, of course
And View!
In Jamaica, these amenities are almost unheard of! Especially the water! Wow!
A lovely and secure location. Fantastic view overlooking the city and gazing up to the Blue Mountians.
---
---
---
---
No illegal substances or items.
---
---
---
Host was excellent, very helpful and readable at all times. The place was not clean on arrival but the host took time to clean it. Water was not always on and this was a bit of an issue but it was eventually solved. The place was very comfortable but I it need some work to fix some internal issues like one of the bathroom was not functional. The road need to be clean so that the house of easier to find and more visible at night.
The guest arrived one day early and did not pay. The house was clean and cleaned again. This is an unreasonable comment. The entire area, which is very large, is locked off every other day and this is why we store 9500 gallons of water and pumps. When a pipe is left open it pumps all night until all tanks are empty and this is what happened. The fourth bedroom was not used by this guest but was used by some of his support men who did not pay to stay, and the toilet was working when this house was cleaned before he arrived. There are very few street lights on in Jamaica in general but what we control is our property, and that is properly lit. We told him to call us but he arrived a day early and took a JUTA and did not follow our instructions.
---
Carolyn is a fantastic host that will help you out with about anything. The place is situated on the hill with a beautiful view over Papine and August Town in Kingston. You can walk to Papine Square in 20mins and there you have supermarket, busses, taxis ATM etc. We really felt at home and will defenetly stay here next time aswell.
---
Carolyn is extremely friendly and helpful in settling you in and accomadating the whole time you are there !! Beautiful views from skyline drive and quiet peaceful space! The apt is spacious and is perfect for someone with a group of people ( very close to dub club so if you have a group this is the place to stay ) but not close enough to hear it so its peaceful ! Just a few updates are needed but the town home was clean and basic but perfect for a relaxing rest ! I would be happy to stay again
---