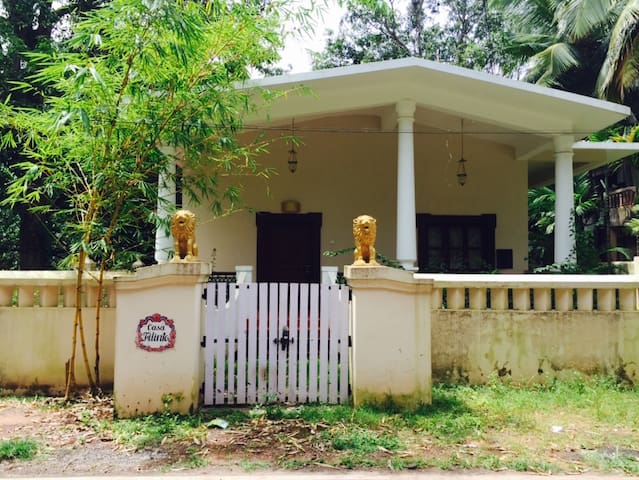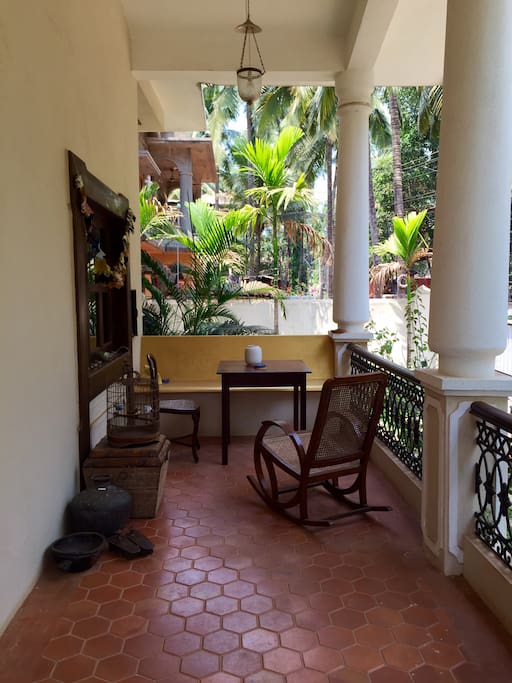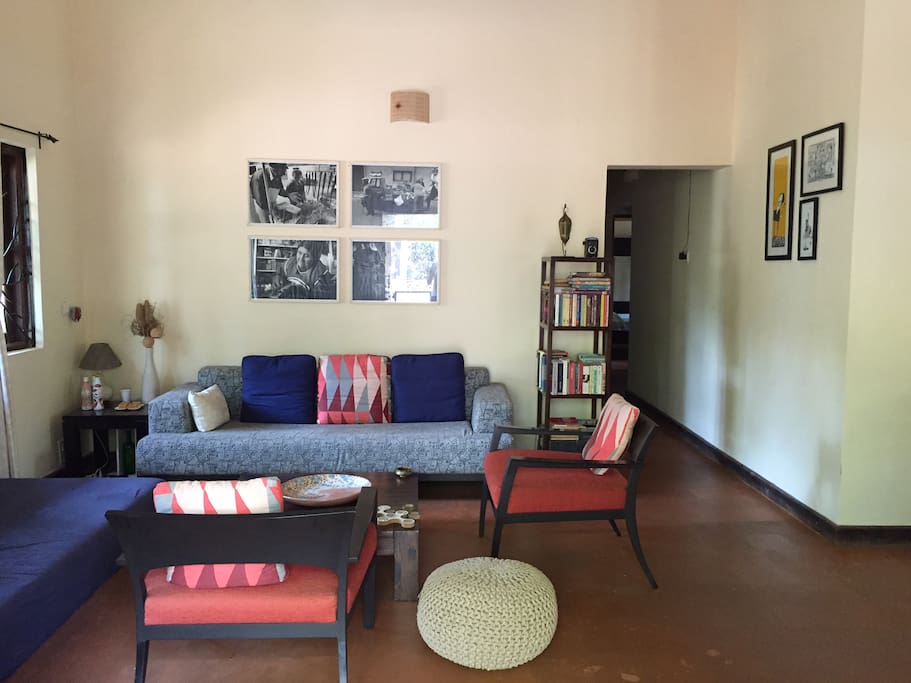 1 Double Bedroom - Siolim
Beautiful modern three bedroom house with high ceilings and portuguese features. Small garden, outside chill out area. You will be sharing the house with Me and my dog. You have your own double bedroom with bathroom, air-conditioning, wardrobe and balcony. Shared common spaces and kitchen.
**Place available preferably for Women and Couples only!
---
This was a wonderful place about 20 minutes from Bagha and 10 minutes from Anjuna beach. I would highly recommend this cozy and beautiful place for those who are looking to have a quieter retreat away from big cities. She was very warm and friendly. Also she was very helpful in arranging cab and bike. Would HIGHLY recommend this place!
---
We had the most amazing stay at Antima's place! The place was located close to all the beaches and was super clean and so wonderfully done up! She was super helpful in hooking us up with her taxi contact and a two wheeler and also recommended the best shacks and cafes to visit. Breakfast was amazing and we also had her lovely dog ugo for company! I would definitely stay with her everytime I go to goa.
---
I loved every single moment of staying in Antima's place , from the first moment to the last . Antima had her driver jerry collect me from airport and take me to the house , he even dropped by the next day to see if I was ok and if I had any questions ( which I did ) I felt I was very looked after starting with the welcome letter describing everything I needed to know about the house and surrounding area. The house is very clean and comfortable with lovely furniture / art work , good security and a beautiful large terrace for morning yoga / breakfast . I had the double room with my own bathroom and balcony , very comfortable , extra towels and bedding if I needed it . Bathroom equips with toiletries etc Fatima , the housekeeper made my stay very comfortable making me breakfast of a morning , eggs , fruit , fresh juice , and I was also lucky enough to taste her DEVINE chicken curry , best I've ever tasted . The house is in a fairly quiet area of Siolim which was perfect for me . Antima had organized a scooter for me so I could get out and about , ( I paid about $30 Aus for the scooter for the week ) after the first day or two I felt like I really knew my way around , the beaches are close , the markets are close , so many great places to eat , I really did not want my stay to end. I would highly recommend this beautiful house , as it was my first time in India I felt very blessed that I had arrived here , I felt like I was very looked after , and if I had any questions about anything it was just a phone call away . I haven't mentioned the beautiful big brown eyed puppy UGO as he was away on holidays so I didn't get to meet him , hopefully next time .
---