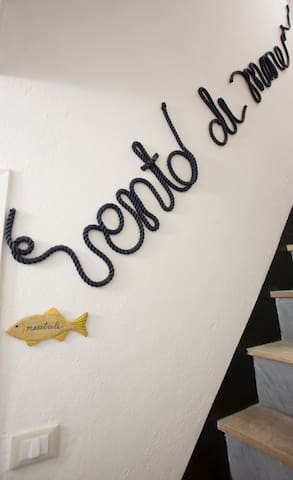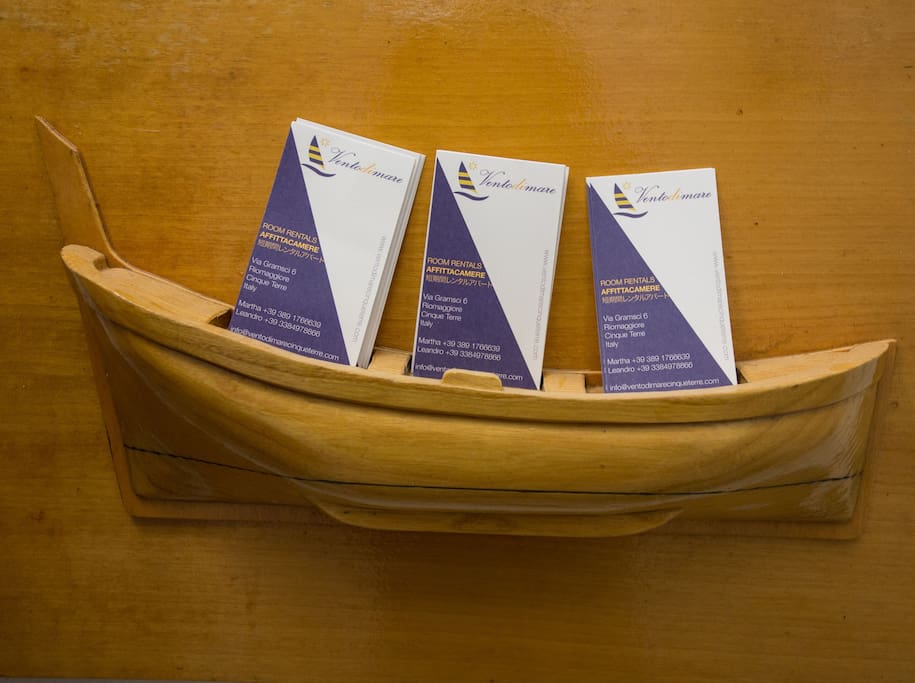 VENTO DI MARE - Room MAESTRALE
The stay was absolutely perfect! The location and the facilities was super-nice! The room (and bathroom) was big and clean, the bed was good and the air-condition and the small fridge worked perfectly. The location was in a quiet alley, but only 20 meters from the "main-street" with restaurants and bars and 5 minutes from the train-station or the marina. The communication with Martha on beforehand was very good and they followed us up right after we booked and one day before we arrived, and not at least - they met us at the train-station in person and they gave us a lot of good tips for our stay. We highly recommend to book your stay here! :)
---
Martha was a great hostess and always replied instantly to all messages regarding any questions or concerns. She met me at the train station and helped me with carrying a few extra belongings to the room and was very well organized and prepared with maps and tips for trails and visits throughout the villages. When I contacted her later in the evening regarding issues I had working the tv/cable box, she came right over to help instead of trying to message me instructions. The location is absolutely perfect: you didn't have to travel up many stairs, which is a gem if you come bearing heavy luggage and it was so close to the train station. The room was nice and cool especially on in 28+ degree weather, wireless internet was incredibly fast and there was a ton of room and space. It was also very secure room. I had an amazing time in Cinque Terre and such a nice stay in Riomaggiore! Many thanks again, Martha.
---
The room was very clean and well located just next to the tunnel from the train station, which was very convenient. We didn't have to walk or "climb" a lot with our bags to get there. It had a nice private bathroom next to the room. It was very nice that Leandro came to meet us at the train station!
---
Martha is an incredible host and the place is great! She met us at the train station and walked us up to the room which is very close to the train station and the marina. Upon arrival she showed us some maps of the trails we wanted to hike and gave us some recommendations for dinner. She even made a reservation for us! Overall a great experience. The bathroom is a good size, the air conditioner works great, and the bed is comfy. Also a great restaurant right outside your door. I highly recommend this place!
---
Martha is one of the most helpful hosts I have come across in my travels. She met us at the train station to walk us to the apartment (which is very close- so nice not to have to hike all the way up the hill with our bags!). She provided detailed directions to trails for hiking and recommended some great restaurants. The space was quite large and clean. The bed was very comfortable and large. The place is just steps away from the Main Street and the harbor yet it is surprisingly quiet. I would definitely recommend it.
---