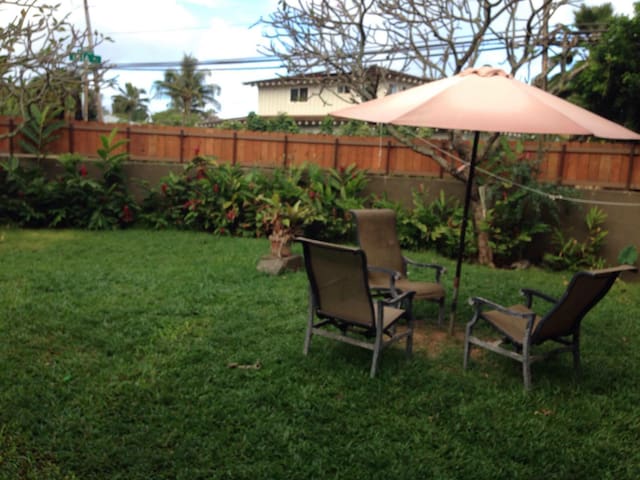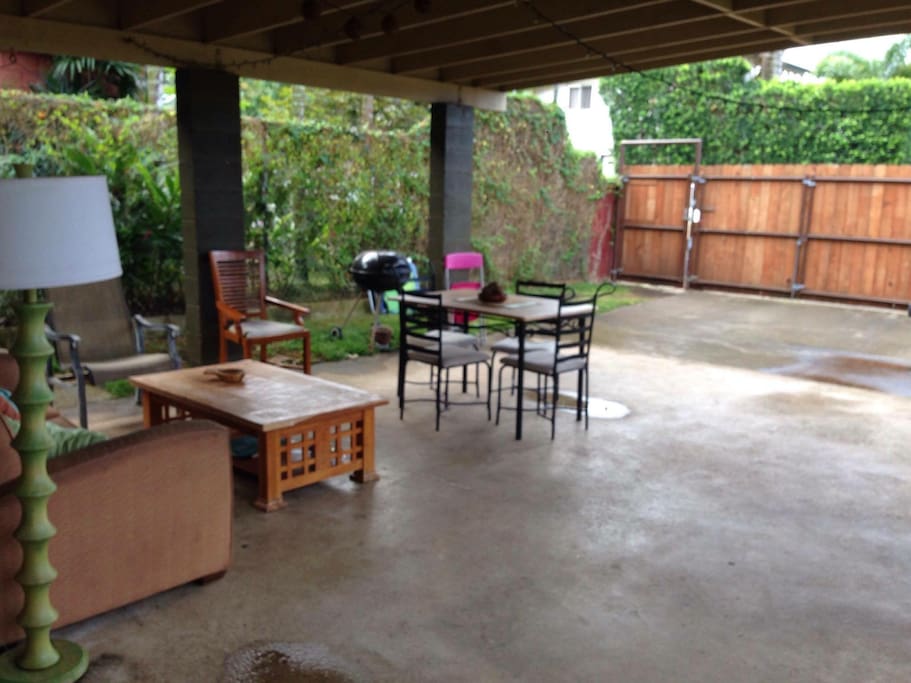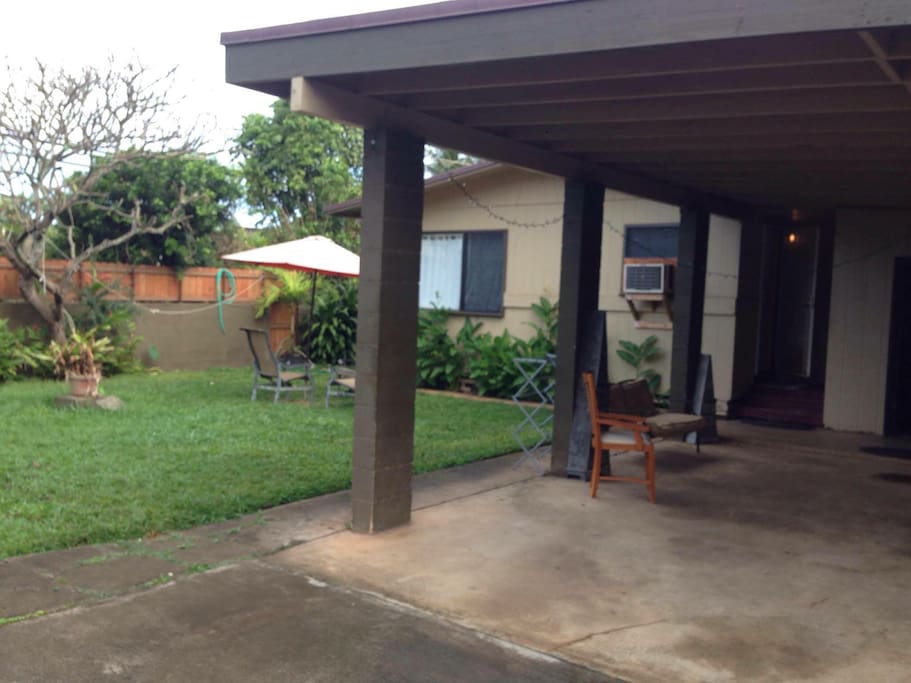 It is a pleasant to meet Katia although we didn't really had a long talk, good vibes! We had the entire house for 3 people. We stayed in a different house- that is just on the other street shown on the pictures. Where we stayed was not the bedrooms that are shown on the photos except for the garage and the garden with umbrella and chairs. But we felt like it's our own home. We planned to stay for one night only but it was so convenient to everywhere in North Shore- close to all the places i planned on visiting and taking my family to. Thanks for understanding and sorry for the hassles. We really enjoyed our stay in your house. Totally worth it and I will definitely stay here again for my upcoming trips.
---
This place was perfect for getting around everywhere on the North Shore, being walking distance from some shops and also the bus stop. We were amazed at how close the place was to the beach, literally across the road, but how quiet it was at night. The room was perfect for just the two of us and the house included a TV, wifi, oven, microwave, blender and more. Katia's communication was beyond what we ever expected and she had so much to share about the town. She was very flexible with check in/out times and really accommodated to us. Would definitely recommend this place to others and we will be back for sure!
---
I DONT UNDERSTAND FRENCH. I DID MY BEST I PROVIDED EVERYTHING YOU STAY IN THE HOUSE ALONE. YOUR SON SLEEP ON TH SOFA AND I NEVER SAY NOTHING. ALSO LEFT SURFBOARD EVERYWHERE.SAND AND I HAVE TO SEND PEOPLE TO CLEAN ALL THE TIME.ALSO YOU RENT A ROOM AND HAD THE HOUSE FOR YOUR SELF I PROVIDED BIKE AND ACTUALLY HE TOOK THE BIKE AND DID NOT PAY FOR THE NEXT WEEK.WE NEED THE BIKE THE OWNER IS AFTER THE BIKE. I ALSO GAVE YOU A RIDE TO THE AIRPORT,WHEN THE DRIVER DID NOT SHOW.
---
What a perfect location for anyone wishing to surf... Walking distance to a beach - literally across the road. Katia and her husband are on hand to answer any questions and make some recommendations! Plus they run a surf school!
---
This is a 3 bedroom house with 1 bath across from the ocean at north shore on a duplex house.
The leaving room have AC
KITCHEN AND BATH ARE SHARING AREA.
ALL THE ROONS HAVE KEYS AND A SMALL REFRIGERATOR.
A GOID AREA TO RELAX AND GO TO THE BEACH.
房源
this is a 3 bedroom and one bath very nice and clean.
all the rooms have keys and no carpet wood floor.
some rooms have one queen beds and the others have 2 beds.
nice yard and walk distance to the beach.
---