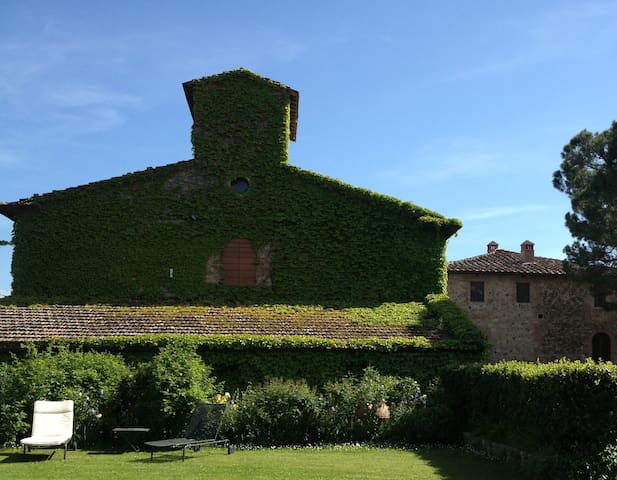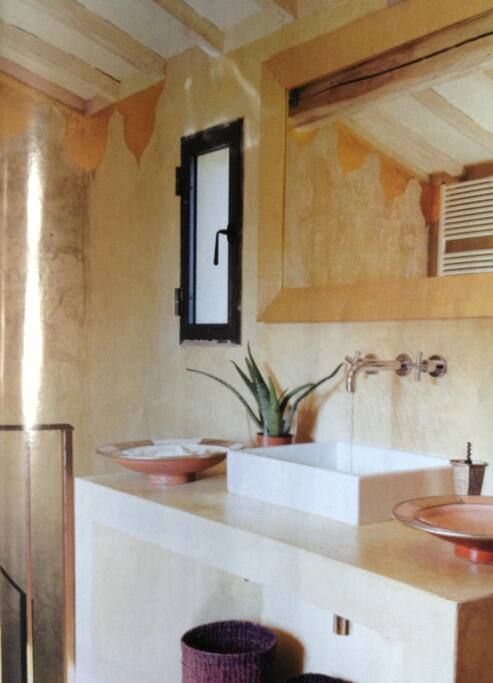 Le séjour chez Barbara était tout simplement parfait. Le calme de la campagne Toscane allié au charme de la proximité de la magnifique ville de Sienne rendent cet endroit exceptionnel. L'accueil y est chaleureux grâce a l'attention toute particulière de Dominique et Fabio qui nous on fait partager leur goût du savoir vivre à l'Italienne. La vue depuis la maison est merveilleuse et l'intérieur est décoré avec beaucoup de goût. Nous sommes sommes déjà nostalgiques...
---
Our stay in Vico D'Arbia was amazing! The Loft is just great and the views are awesome! The place is really unique because of the peaceful pool, the beautiful garden and the delicious tomato sauce :-) What makes the place even more unique is Dominique, the owner who made us feel as if we were part of her family! Our stay was a once of a lifetime experience we will never forget! Thank you Dominique and Family!!!
---
My partner and I were blown away by this idyllic loft in the Tuscan countryside. It is even more beautiful than the pictures suggest - we wanted a quiet retreat, and couldn't believe how lucky we were to have found this place. The rustic loft is very tastefully decorated with everything you need for your stay (lots of fresh towels, full kitchen, soft sheets, fans), with plenty of space and luxurious furnishings - that top floor bathroom was to die for! Secure parking too. You are only 5 mins drive from Siena, and there are lovely walks and a vineyard in the area. Hosts Barbara and Dominique live on site, and couldn't not have been more helpful or accommodating. They left us a basket of fresh homegrown tomatoes and essentials for breakfast, and invited us to pick fresh figs from their trees! We were free use of the pool anytime, and had our own garden for sun bathing, dining and soaking up the views. Their dog Luna even came to play with us! A real gem, we can't wait to go back.
---
An absolutely idyllic and tranquil location! We had a magnificent stay, relaxing by the pool in the peace and quiet. The loft is also really conveniently located to see the sights of Siena. Barbara and her family are so hospitable, fun, helpful and friendly. We enjoyed a fantastic lunch and home grown produce while we stayed there. This is an absolute gem of a home and we really hope to return there!
---
Si vous aimez les photos de l'annonce vous serez comblés par le lieu qui est encore plus beau en réalité. Le logement est plein de charme, refait avec beaucoup de goût. Vous y trouverez tout ce dont vous aurez besoin et même plus. Sur fond de paysages toscans aux couleurs des vignes et des oliviers, vous pourrez profiter du calme pour vous reposer dans le jardin ou près de la piscine. On ne remerciera jamais assez Dominique et Barbara (et la chienne Luna !) pour leur accueil chaleureux. Les délicieux plats italiens de Dominique ont ponctué notre séjour pour notre plus grand plaisir. Sans nul doute, la générosité aura marqué notre escale à Sienne. Si vous voyagez en Toscane, vous auriez bien tort de ne pas vous arrêter à Vico d'Arbia !
---
The loft was just amazing. The pictures are already outstanding but when you are there it is even more stunning - the rooms, the interieur design and the view! When you look for a hidden gem in Tuscany this is the place to go! We enjoyed our time in the beautifully furnished and equipped loft, swimming in the pool, relaxing in one of the many cosy seating areas on the grounds or exploring exciting cities all around Sienna and Tuscany. Which tops everything is the outstanding hospitality of Barbara and her mother Dominique including her husband Fabio and their labrador Luna. They provided us with amazing food from their garden as well as homemade jam and the world's best tomato sauce. The communication was always easy and quick. We would love to come back here and stay longer (we just had two days).
---
Mamma di due gemelli maschi esploratrice agricoltrice con passione per la moda