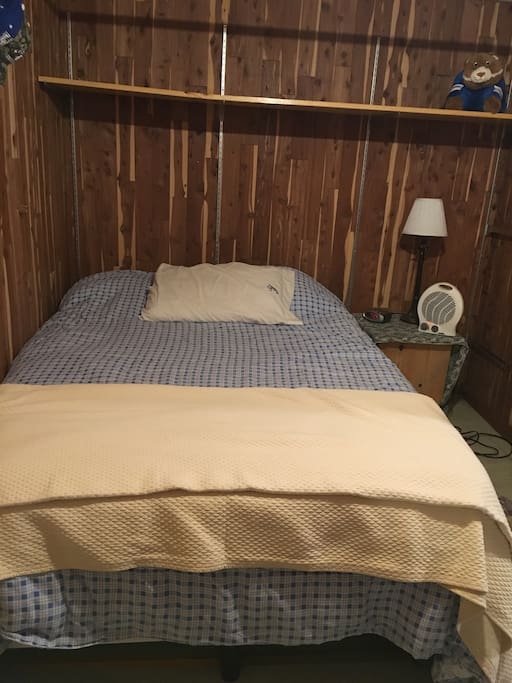 Two rooms near Norwich University
If you need to be near Norwich University. in Northfield or Central Vermont for a couple days, there is space in our third bedroom and family room. It is far from fancy, but the room is big with a long, comfortable couch. You can pull it out for a queen size bed or sleep on it as is depending on your preference. The 7 x 12 bedroom in the back of the family room has a full size bed. There is bathroom access close to the room. It is a short, two block walk to Norwich.
---
Lisa's place was a perfect place for me to visit my son at Norwich University. Her house was just a few blocks away from campus and only a few blocks away from all the possible places to eat. The space itself provided the perfect opportunity to spend some time on my own and just relax. The bedroom could be closed off so that no light came into the room and I slept past 6am for the first time since I can remember. This is a fabulous space and would recommend it to anyone!!
---
We are a married, working couple with 3 daughters. I am from Boston and my husband from Cleveland. We met in Vermont in 2006 and chose Northfield as our home for its access to Norwich University (where we both work), its small town sense of community and its natural beauty.
We travel often in summers to Lakeside, Ohio to stay in my in-laws' summer home. My husband has been all over the world for his scholarly work.
We are both lovers of history, reading, baseball and being outdoors.