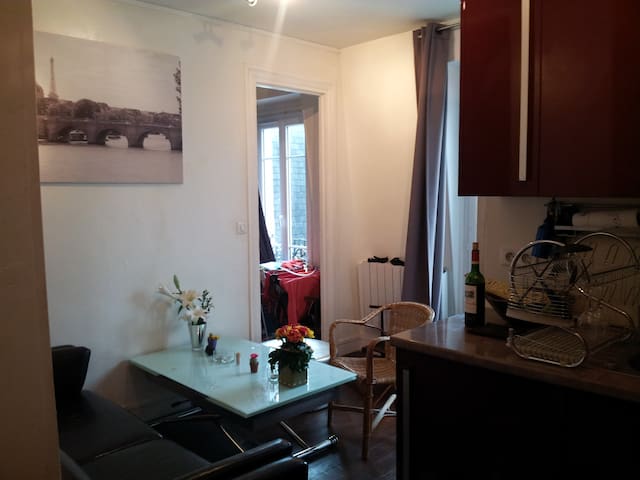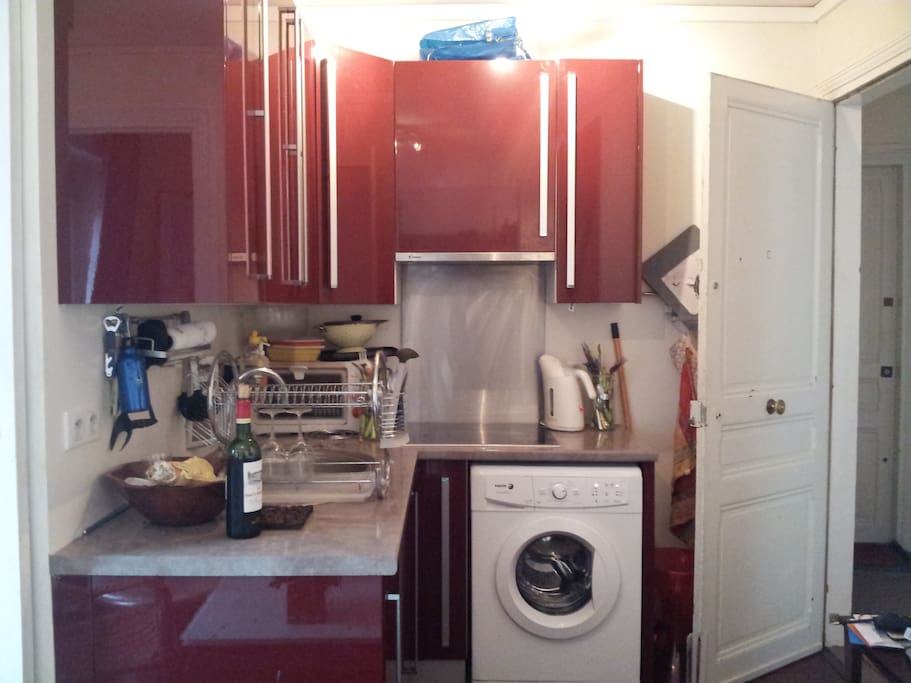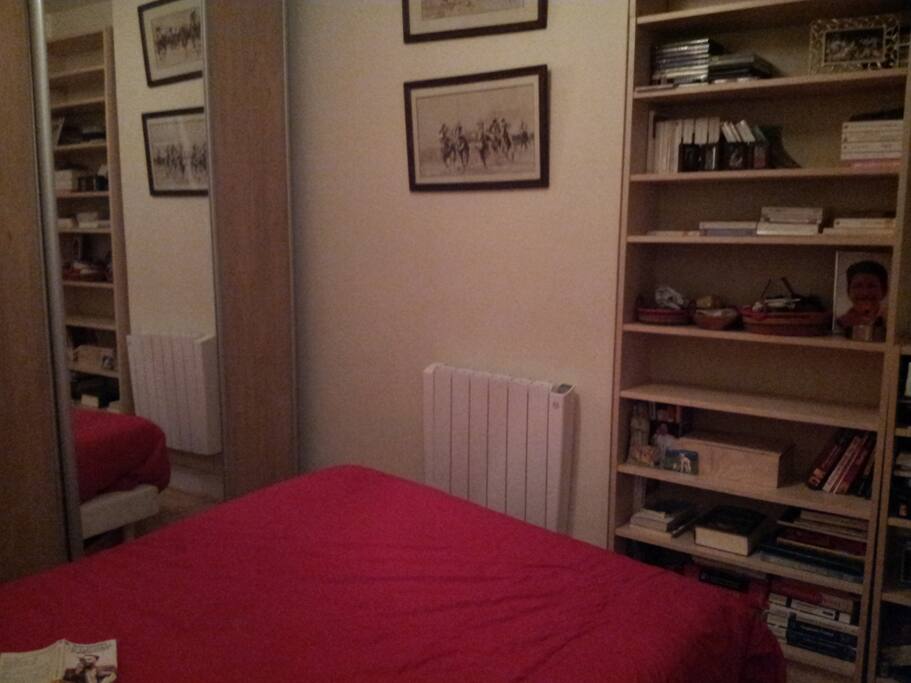 I stayed Laure's place for 1 month. Yes indeed, it is lovely place. I was worried of room condition before I got there, So even I brought my blanket and pillow. But clean bed was ready for me. Flat was old (like all other paris' places) but she has been managed place well. This place is where Laure lived right before actually. While I was staying there, Paris had historically exceptional hottest day. During the week, it was really hot but normal paris weather, there was no problem staying there without fan. Heating system is equipped well and warm water is so HOT. So if someone is considering staying there during the winter. I think it would be warm enough. There are 2 heaters (1 for bed room, 1 for living room). Having a laundry machine is super handy if you are staying more than 1 week. I was so pleased with it. There is no microwave if you are wondering. Basic cooking stuff is all there. Laure was very kind. Even though she had knee surgery scheduled. The day before surgery she visited me and spent time with me to introduce place. And Location is the best. Wifi had a problem but I could use neighbor's wifi. And Laure said she will take care of after her surgery. If you are looking for, Cozy, lovely, good location place, I recommend her place if you can be okay with 6th floor stairs :)
---
This is a great apartment. It has two distinct rooms (though no door between them, as I recall), with a double bed in one and a kitchen corner, couch, and small low table in the other. The bathroom is carved out of the sitting room, it is large and functional. The apartment is on the 6th floor without elevator, so if you have issues with stairs, you may want to reconsider. The location is good: walking distance to La Motte-Piquet-Grenelle metro station, from where you can get most places you would want to go without changing trains. Nice restaurants and bars in walking distance (Laure makes good recommendations). Laure is an excellent host -- uncomplicated and direct. All worked without problems. My exchange was via email entirely, which was not a problem. One possible issue: the internet is a little rickety -- slow, and I kept getting logged out after about 15 minutes of use. This was not a problem for me since I was just checking email.
---
Unfortunately Laure was not present when I arrived; she was out of town but she made it very easy to receive the keys! It was a bit hot but it was the beginning of August and it is on the top floor so that was normal. Clean sheets and towels were available. The area was great and super easy to access the metros. Upon arrival, it smelled moldy an dingy. I do believe that it was overpriced. No elevator, old building, dingy scent, the small oven was dingy, the bathroom door did not close all the way (a slight opening once closed) and I hurt my foot on the wood and nails that were raised in the cooking area. I felt as if I paid too much for what I got.
---
We rented Laure's place while she was away on holiday. She left us the key at a local shop which made it very convenient to arrive whenever. Cozy little flat with all the necessities covered. Not a large place but as expected, the six flights to get up to the flat were more challenging then expected especially with the small steps and baggage, but nothing that can't be conquered. Quiet neighborhood, not the most happening place in the evening but still plenty around to do during the day including cafes, parks, and the street market.
---
Overall a disappointment and overpriced. The apartment was dirty, the toilet did not flush and the bathroom looks like it has not had a real cleaning in years. The toilet paper looked like it came out of world war II. There is no elevator in the building which makes taking suitcases up a nightmare as it's on an upper floor. I would only recommend this to someone who truly isn't bothered by a dirty apartment and ants.
---
房源
Very charming 2 rooms flat (25m2) – perfect for a couple loving Parisian charms - 10 min from Eiffel Tower.
Localization: -10 min walk from Eiffel tower in a quiet street but very lively quarter full of shops, bakery and restaurants & near "Rue du Commerce". Close to 4 metro stations! :6,10, 8, & 12 => you can go in most touristic sites straightaway. Also very close to RER C heading to Versailles.
Living room : Large retractable table, 3 people-sited sofa, armchair,soundsystem et fully furnished kitchen (oven/fridge/hot plate/cuttelery/basic groceries)
Bedroom : double bed, large closet & bookshelves. Many storage units.
Bathroom : shower, WC,sink
The flat is located at the sixth floor without lift but stairs are easy to climb up and it is very bright.
The building is very secured (digital code, caretaker) and you are never annoyed by neighborhood noise

---