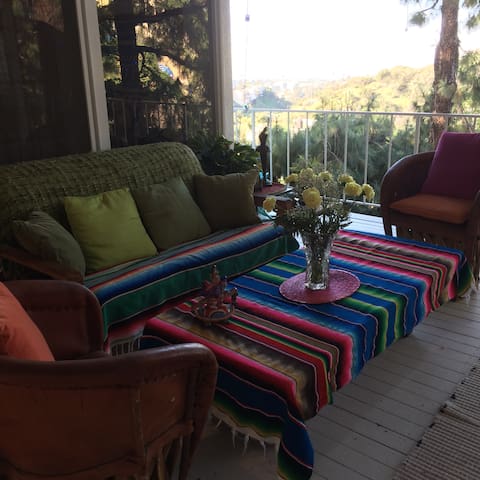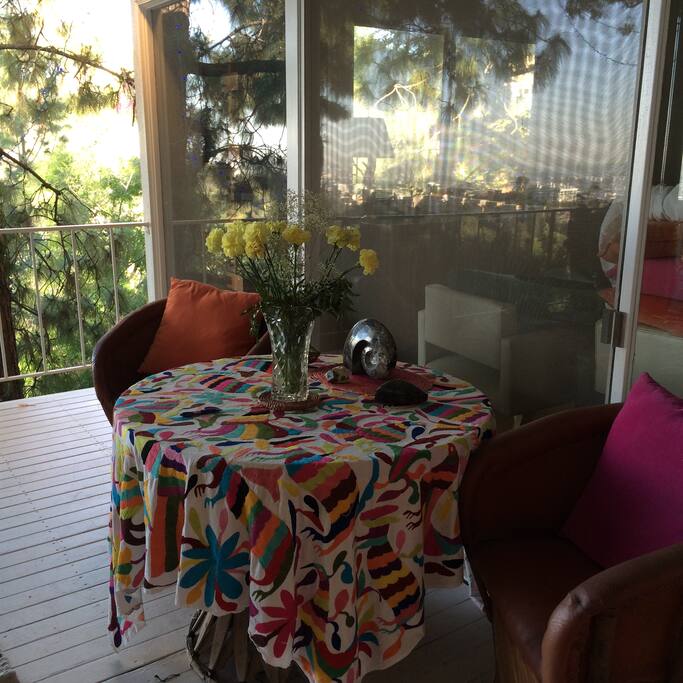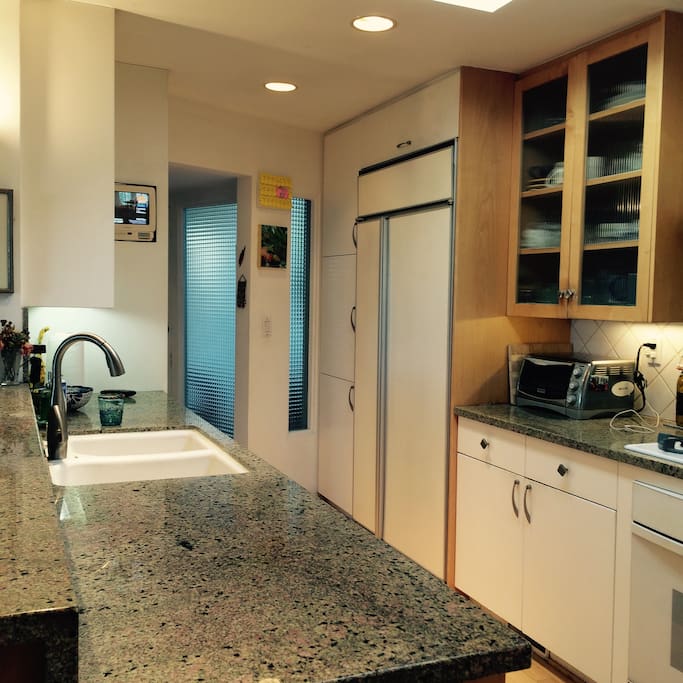 Gorgeous 2 bed 2 bath house up in the Hollywood hills. The house has a spacious living room, dining room and kitchen as well as a covered outdoor patio with a view all the way from Hollywood out to Santa Monica. Preferably a 2 week minimum stay.
---
Pros: With the exception of the caveat in the "cons" section below, I found the house and space itself to be comfortable and nice. There is a nice covered deck with a nice view. The house is on a nice street in the hills. Cool neighborhood. It's cozy. Well-situated close to Hollywood and surroundings, but still removed from all of the city action. I thought the living room was nicely decorated. Also: walking distance to Lake Hollywood Reservoir, which I thought was a great spot to walk/run. Not too crowded. Cons: The environment was, to my surprise, very noisy for my taste. If you are sensitive to noise, I do not recommend. The neighbor's dog would bark loudly for hour-long stretches. I would say this happened at least once per day, sometimes more, although I do not remember ever hearing the dog in the middle of the night. And, one of the nearby houses is under construction, which would begin around 8a or 9a each weekday.
---
I booked a 8 day trip to Los Angeles and Stayed at Barrys home in Hollywood. Barry was very accommodating and had a person there to make sure key drop was run smoothly. His place is very spacious and has a family atmosphere. The kitchen is well equipped with all your kitchen needs just in case you wanted to cook at home, the deck area had an amazing view for both the sunrise and sunset. The house is about 40 yards from Hollywood Trails that you can hike up to have a great view of the Hollywood sign. 5 min away from Hollywood Blvd. I appreciate Barry and Billy for the hospitallity.
---