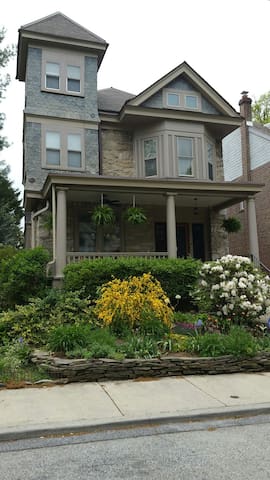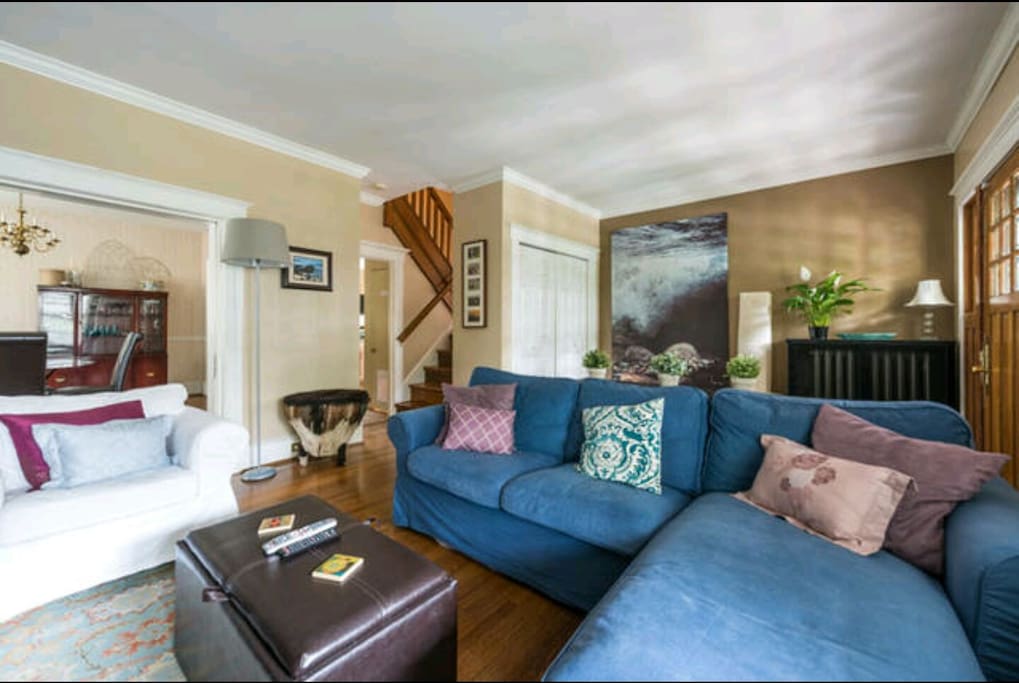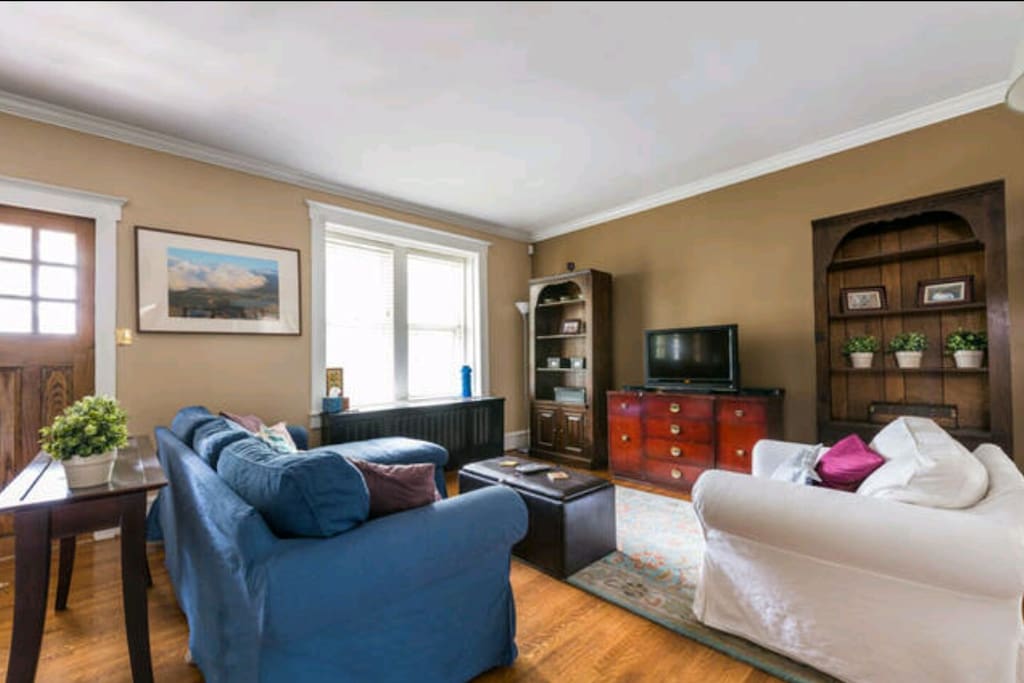 松在舒适的私人卧室:11英尺6英寸(最宽)和19英尺(最长)舒适的全尺寸床架和记忆泡沫顶部床垫,床头柜,灯,梳妆台,3英尺宽的服装架,地毯,桌椅全部提供给您使用。
Relax in your cozy private bedroom: 11 ft 6 in (at its widest) & 19 ft (at longest) comfortable full sized bedframe & memory foam topped mattress, nightstand, lamps, dresser, 3 ft wide clothing rack, rug, desk & chair all provided for your use.
---
I had a wonderful nine day stay with Jenna in her beautiful home . It really was like visiting a dear friend. She kindly picked me up at the bus station when I arrived and dropped me off when I departed. The house is large and comfortable and is generously shared with her guests. In the kitchen, there was a Keurig for coffee and tea and fresh fruit and other breakfast items available. My room was large yet cozy with plenty of closet and storage space for my clothing and luggage. Jenna is a fountain of knowledge on the sights and sounds of Wilmington. She provided great tips on things to see and places to eat. I highly recommend Jenna as a host and will hopefully stay with her again in the future.
---
I've been an Airbnb host for over 3 years (since May 2013). It has been such a great experience that in July 2015 I expanded from a 2 bedroom apartment to a 5 bedroom home to accommodate more guests in a lovelier, more spacious home.
I've been blessed to have over 100 different wonderful guests (& even repeat guests) stay with me. Whether they stay a night, a weekend, the week, or a month or more (internships, work transfers etc), I always enjoy the conversation and friendships that are formed. I look forward to seeing my past guests when I'm in their area.

I love to experience all that life has to offer - from art to festivals to volunteering. I also enjoy live music and theatre as well as trying new restaurants/cuisines. I'm a positive person who's down to earth and ambitious (& a non-smoker - just thought I'd throw that in there). In life I firmly believe that everything happens for a reason - no such thing as coincidences.

Born and raised in Delaware and love it here but I renewed my passport last year & hear the world beckoning to me. I truly love to travel (did 4 months in Europe, 4 cruises, month long US road trip). In 2013 I spent 10 days in Hawaii - my first Airbnb guest experience, which inspired me to be a host myself. I value the personal enrichment of experiencing different cultures, languages and food. When I visit a place I like to get the "locals" experience and understand their daily way of life (plus they always know the best restaurants and things to do).
语言:
English