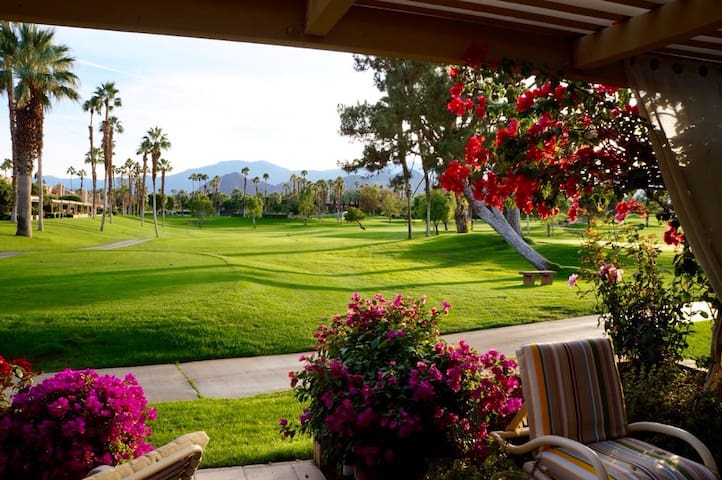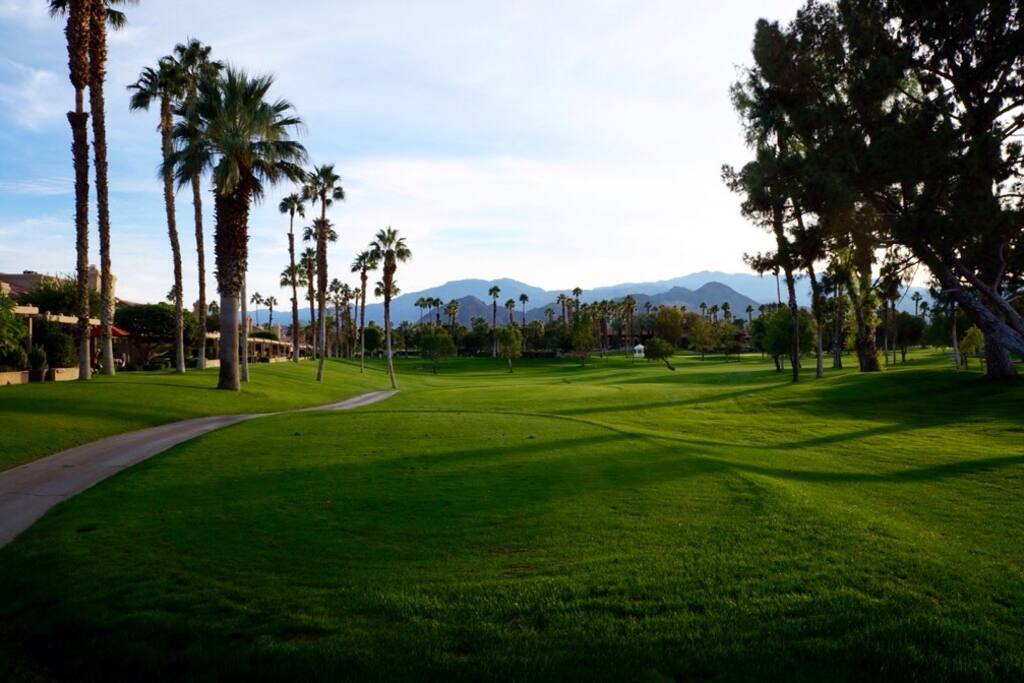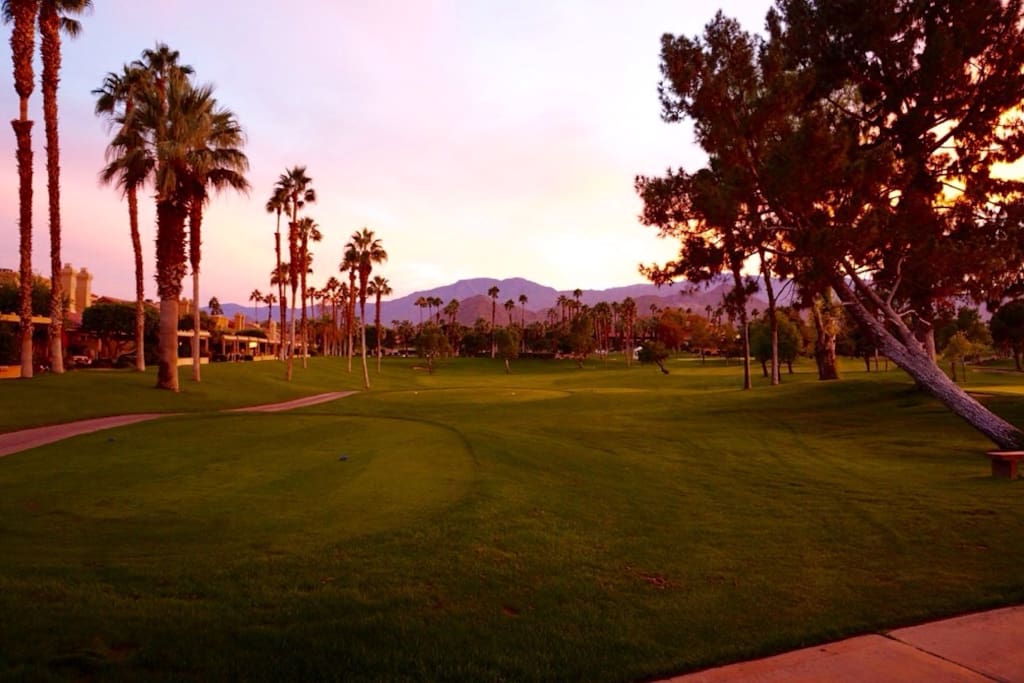 This interior designed 3 bedroom (with loft) condo is situated on the 18th tee with views of the course to the mountains beyond. Delightfully furnished with modern amenities, flat screen TV's, custom furniture, BBQ and terrace. Close to Coachella, Stagecoach, tennis and polo. Access to nearby heated pool and spa.
---
We had a fantastic time at this listing in Palm Desert. The location was great (10 minute drive to Trader Joes) and the views from the patio were beautiful. The communal pool was only 2 doors away from the house which was a real bonus and the decor was wonderful! The host Ann was lovely and very accommodating. We would absolutely stay at this property again.
---
Anne was a great host! Although she was not able to physically be present on our arrival, she was easy to contact and nice enough to walk me through our check-in process (which went smoothly), and she even left us post-its on the kitchen counter regarding wifi and some kind reminders. I was skeptical to book this place at first because it had no reviews, but Anne was more than willing to speak to me over the phone to talk to me about the place and to get to know her and what she does. As for the property itself, it was beautiful! A little old-fashioned, but very cute and quaint, nonetheless. Perfect for my party of 5, and it's about a 15-20 min drive from coachella (which was the reason for our stay). So convenient in my opinion! This home is within a quiet, peaceful neighborhood. The view of the golf course was such a pretty sight to wake up to every day! So much nature and greenery! I loved it. The place is well kept and the pictures provided are pretty much 100% accurate. We were able to use the grill outside, which was great! The home had several plates, cups, pans, and eating utensils. Also, more than enough towels were provided for my group. I also thought the section with the small loft (which had 2 twin beds) was cute. My only advice would be to bring your own toiletries. Overall, I would say I was lucky enough to have another amazing experience with Airbnb thanks to Anne!
---