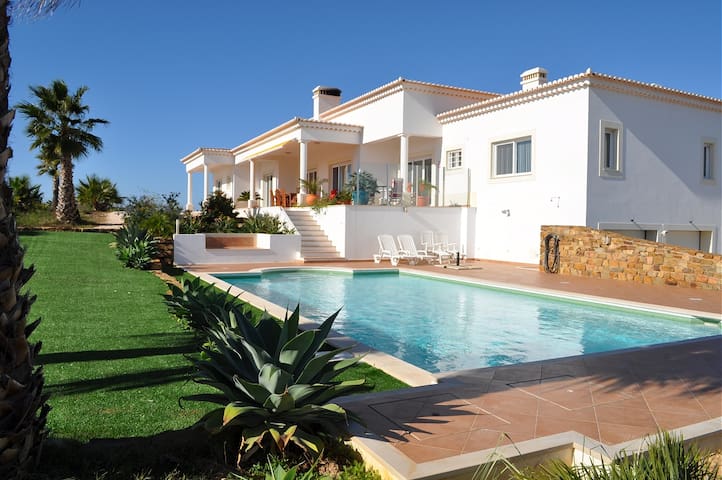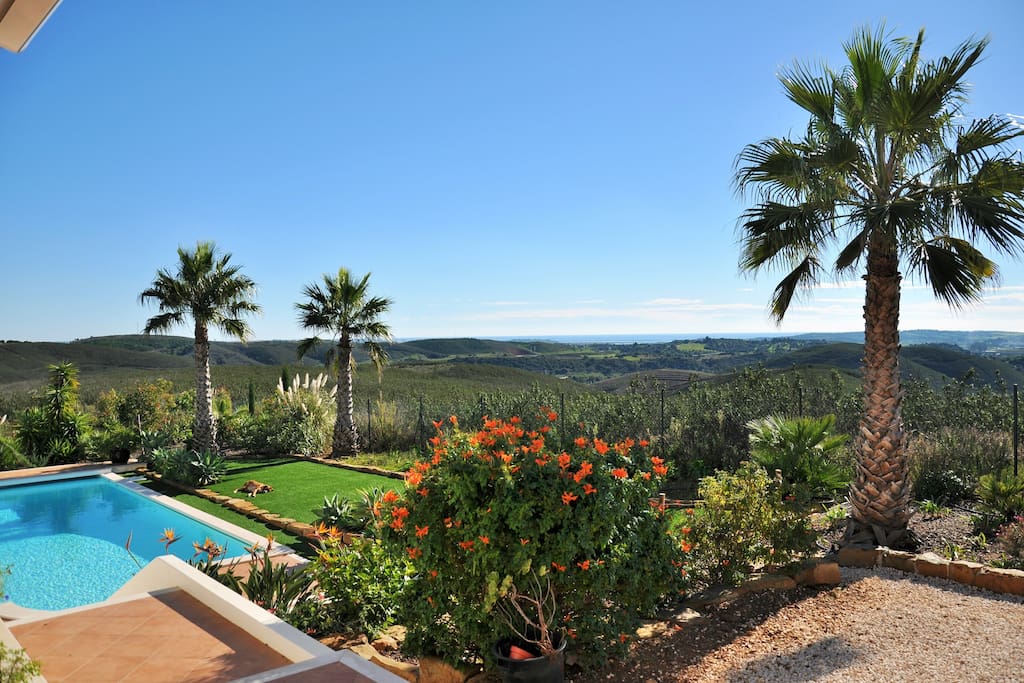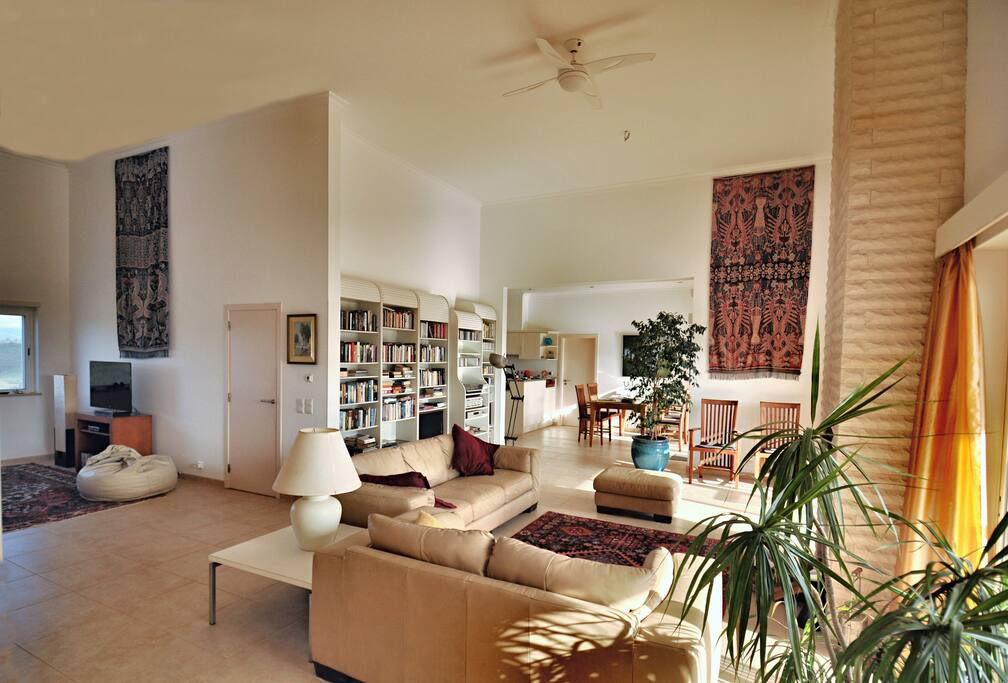 Monte das Estrelas Luxury Villa
Luxury Villa Retreat with light contemporary space, solar heated pool & breath-taking panoramic views across the countryside and out to the ocean. Relax in privacy & luxury only 15 mins drive to Lagos marina and town.
---
We enjoyed the stay at the house but. . .reception is the worst we a had with airbnb, we had no address when we arrived, it was not mentioned on airbnb and the address given by the contact person did not work on (SENSITIVE CONTENTS HIDDEN) maps. it took us an extra hour to find it. After arrival late, we found there was no drinking water in the house so we had to leave again which was really annoying. the house is beautiful and luxury on an isolated location. Given that we were surprised that the kitchen equipment was less then minimal and quality very poor, for 450 euro a night we didn't expect that.
Hi Tom We're really sorry about how your stay in the Algarve started, I can imagine the stress not finding the villa would cause, especially in the dark and with children in the car after a long journey. Previous guests have not had trouble with the directions we send out but we are reviewing the wording for the point where it went wrong for you, and for now the directions and GPS are saved on Airbnb. When making arrangements for your arrival with Vanessa, a choice of food packs are offered but we will try to make this more clear and strongly recommend them or that guests stop off at the supermarket. We will also review the kitchen contents to see what can be improved upon. Thank you for your feedback, although the negative comments are hard to read, we can use them to improve the experience of future guests. We're delighted that you found the villa beautiful and luxurious and glad to hear that you enjoyed your stay. Best regards Victoria
---
As the manager of a local property management company based in Lagos, I am proud to represent the properties that we manage on behalf of their overseas owners. We ensure that the standards are maintained, yet in each individual property you can see the personality of the owners shine through.

Everyone in the team works hard so that our guests enjoy their stay. We aim to provide a personal yet professional experience so that everything runs like clockwork. We make sure that all arrival information is exchanged, the property is professionally cleaned and our guests are welcomed by our house managers who will show you how everything works, familiarise you with your surroundings, answer your questions and be on the end of the phone and ready to help in case you need them. The house managers know the properties inside out as they are there every week between guests to make sure they are kept in the best condition.

Airbnb has been a good experience for us so far and we have been fortunate to have had the nicest of guests stay with us. I have also used Airbnb personally for travel with my family and been equally impressed with our hosts!

If there is anything I can help with in the run up to your holiday, I would be pleased to hear from you. Thank you for considering "our" properties!