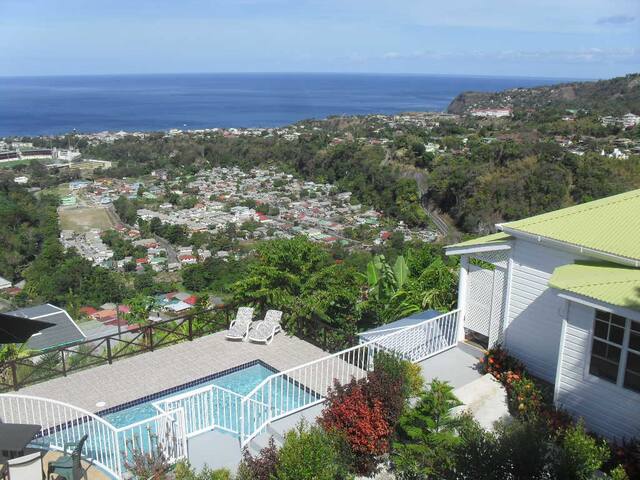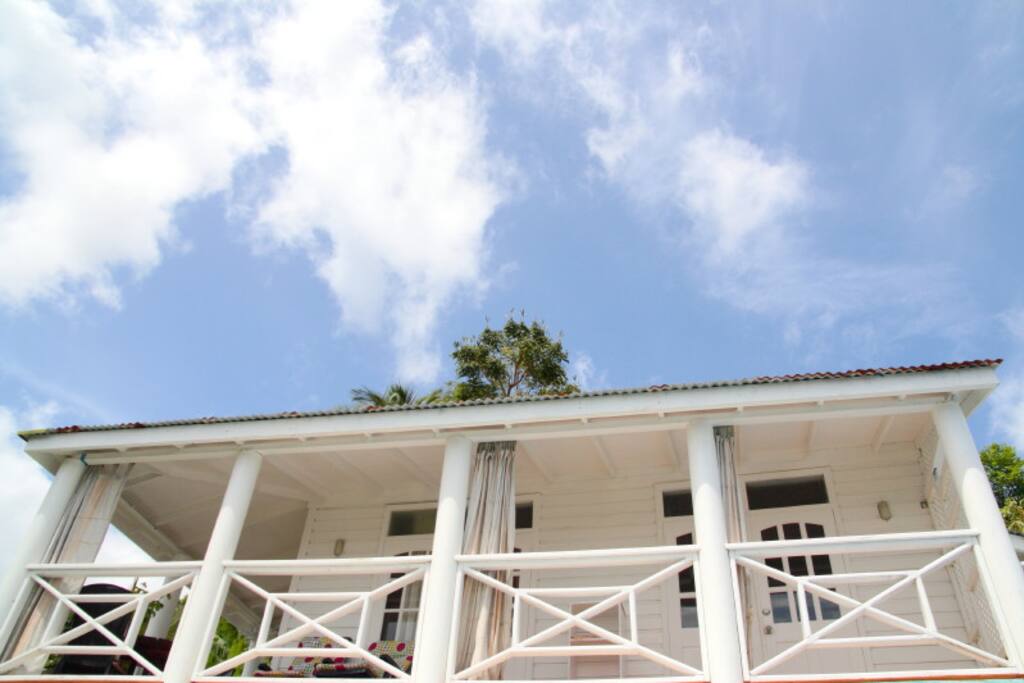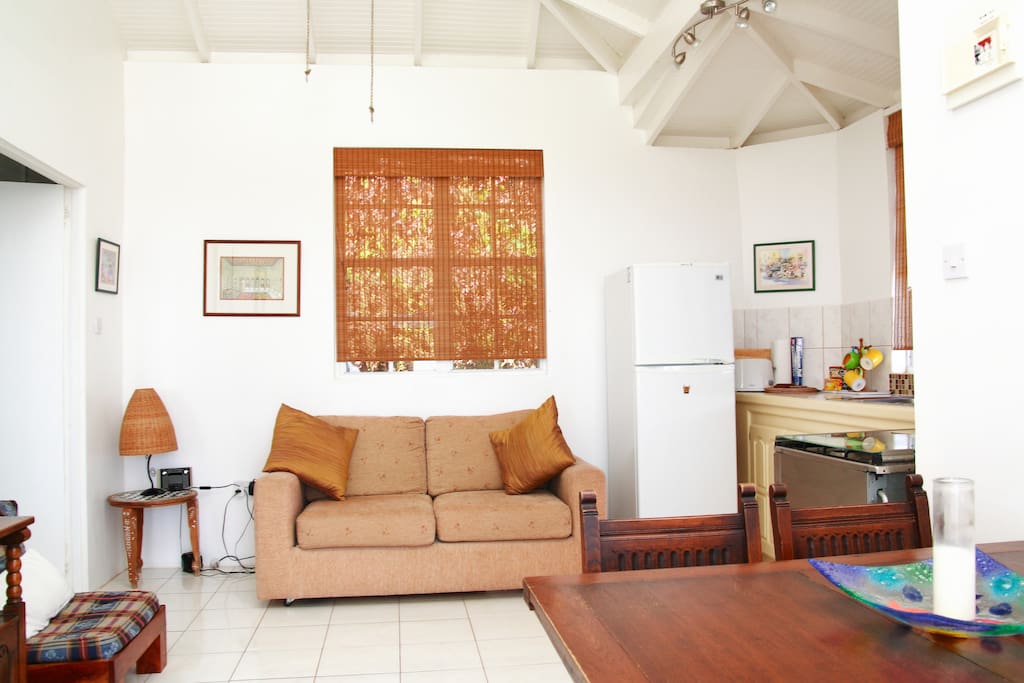 Cottage & Private Pool & Fab Views!
Stocked fridge, very comfortable furnishings, A/C and private patios and pool with loungers and hammock. Housekeeping, cell phone use and laundry all included. Perfect for business or pleasure.
---
Stayed for two nights with my husband and two children and we all absolutely loved Fiona's place, it had everything we needed and was well equipped, very clean and relaxing. Beautiful cottage and surroundings with a vibrant and lovingly tended garden, our cameras were busy between the flowers and the awesome sunsets. My son loved the pool which was his special request and I loved the fact that we were in a central location without having the noise and congestion to contend with. Looking forward to our return.
---
Fionas cottage was just beautiful! The view is fantastic, and the cottage is richly equipped, so that we even didn't need to go shopping, what was a real and nice surprice. The pool is great. Even since Fiona was not there when we arrived, she arranged that we were guided to the place safely - thank you for that again! All in all: a great place to stay, we only recommend it!!!!
---
I think that Fiona's cottage was the best choice for our stay in Dominica. It's very well placed if you want to explore the island with a rented car. The view is amazing and perfect to enjoy your coffee early in the morning or to drink a beer and see the sunset after a long day spent on the trails in the Nature Island. The cottage is clean, wonderful and fully equipped with everything you need for a good stay. Even if it's up on the hill you could go to Roseau in a walk (20 min downhill and 40 min uphill). I was little scared in my first day to drive on the road from cottage to Roseau, but as Fiona said if you go slowly and use your horn near the sharp curves everything will be ok. Even if in my country we drive on the opposite side of the road we explored the most part of the island. Fiona is very friendly and helped us with every information we need before and during our stay. Fiona made us feel really welcome, the fridge was full with food and we enjoyed fresh fruits juice. Fiona gave us a cell phone with a local sim to use for local calls and was a positive thing to have it in case of needed, even if we didn't use it. We felt like in our home for the week spent in this great cottage. If I'll return in Dominica definitely I'll choose again Fiona's appartment. Thank you for this memorable holiday!
---
We spent one week at Fiona's place. The cottage is lovely, awesome pool and amazing view, especially for sunset. However, it is right on top of a hill so you'll probably need a taxi/car to move around, or you can walk down to town in half an hour (very dark at night though). Power cuts occur but it happens around the island, and we had a water cut but just for a couple of hours. Fiona was very helpful before and during our stay, and we would definitely stay there again if we came back to Dominica.
---
I'm glad this place isn't located next to the properties I rent out. I would have been put out of business a long time ago. Great location, views and service. Being a Canadian, I appreciated having celery salt available to rim the Caesar glass. Yes I travel with Clamato juice. Limes from the garden for garnish! Having a pool and kids toys was an added bonus. Fruits and herbs from the garden made cooking more fun. This property deserves a 6* rating.
---