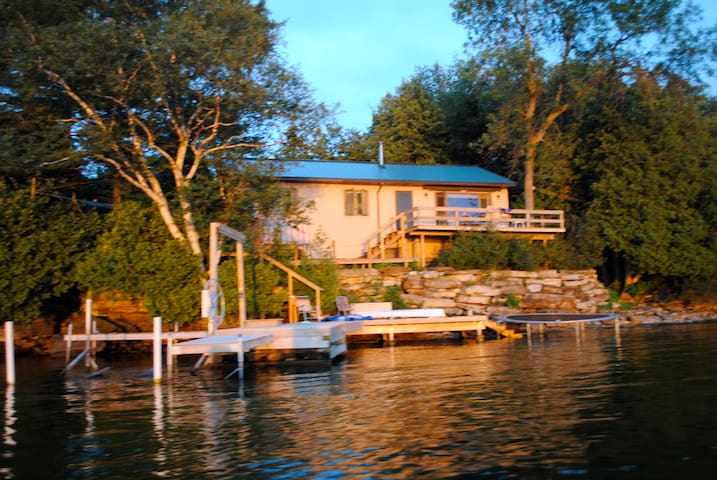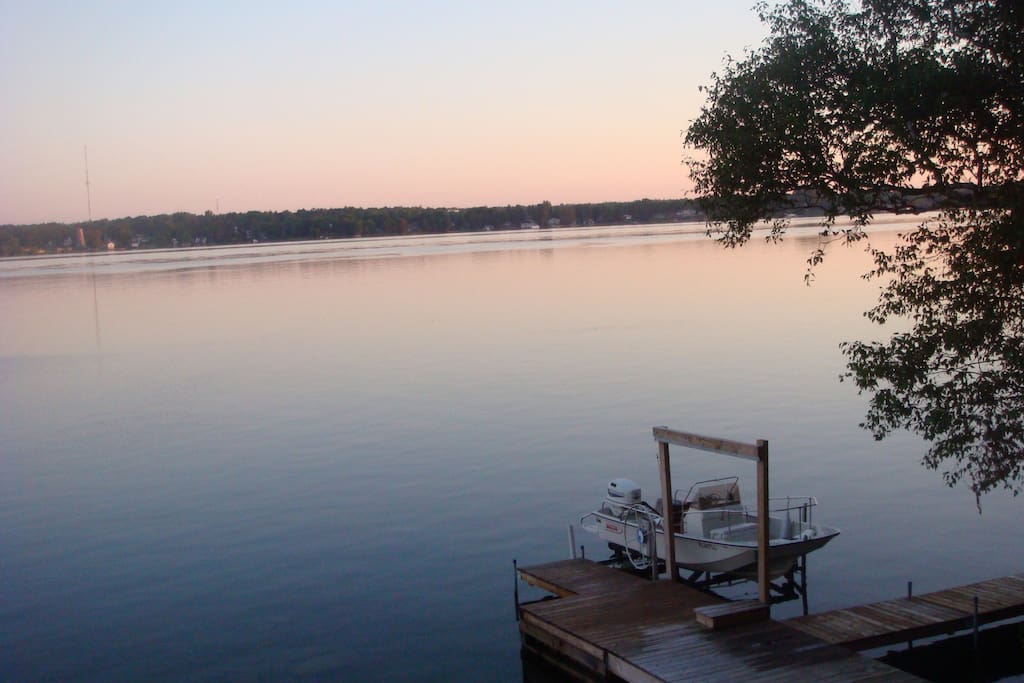 房源
Enjoy the sunsets from the multilevel decks of this beautiful cabin on the St Lawrence River near the Thousand Islands.
---
We had a great time at Anita's home! The view of The River was wonderful and the house was perfect for us. I cannot imagine a more gracious or responsive host. Anita answered text messages quickly and proactively checked in with us a couple of times to make sure all was well. Most impressive, though, was when I told her we discovered a wasp nest and that my son is allergic. I mentioned I found some wasp spray in the shed and sprayed the nest. She sent an exterminator the next day who took care of the wasp nest (which was huge) along with some spiders he found nearby. Thank you, Anita!
---
As someone that lived in the area for 5 years back in the 80's, it was wonderful to come back and stay in this fun place. I found myself spending a lot of time just looking out at the river, enjoying sunsets and the cargo ships. I stocked up on some great memories in this place. Highly recommended!
---
The description of the property is disingenuous. Yes, there are two bathrooms with showers, but one is in a shed separate from the house. The Internet was not functional. We were given a box to install ourselves. There was a washer but it was outside of the shed because it leaks. The house was clean and comfortable. The view is lovely. We were told not to drink or cook with the tap water, but the owner did provide a bottled water cooler.
---