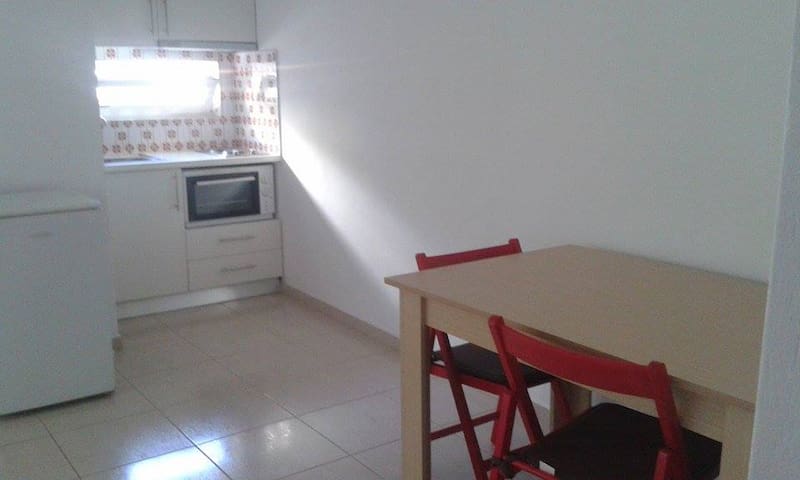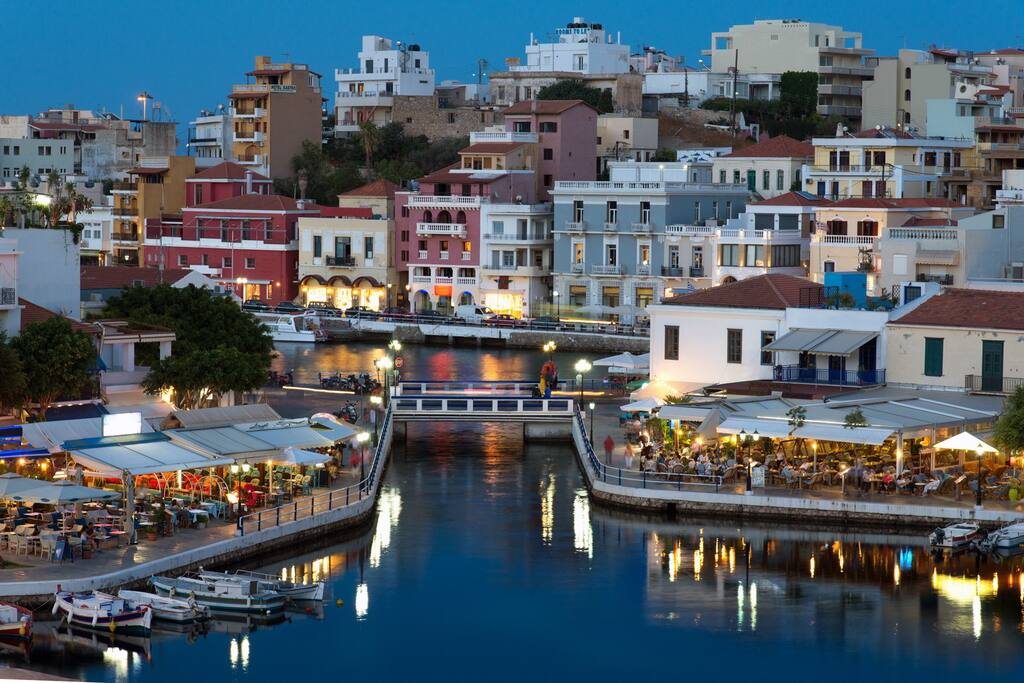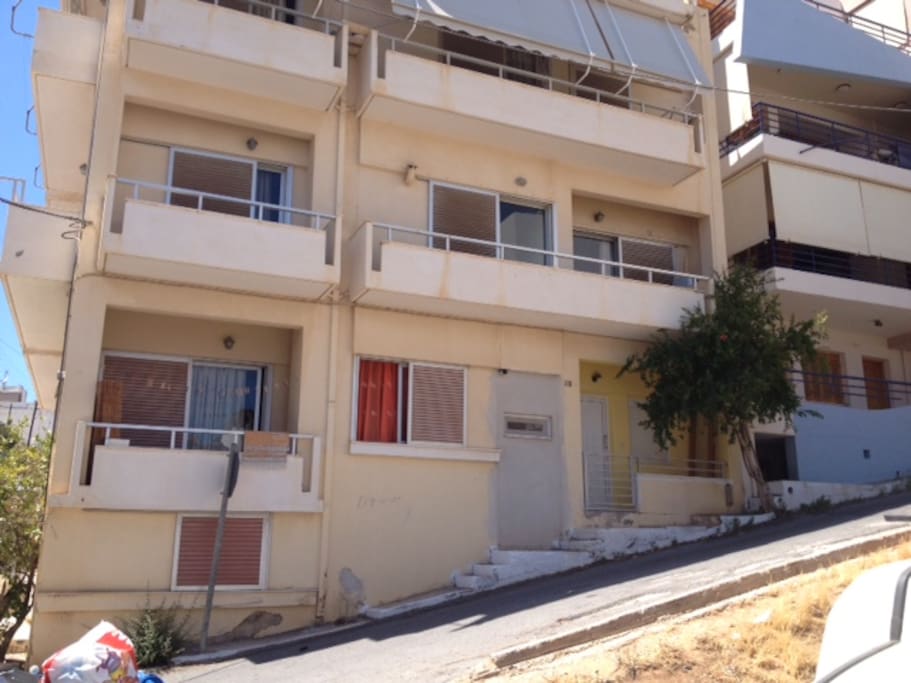 Little appartment in Agios Nikolaos
The appartment is really next to the lake, but it does not have view to it. You can find all the bars, tavernas, cafes and all the nightlife of Agios Nikolaos if you walk for just five minutes. The bus station, the hospital, the lake, the archaeological museum is really next to the appartment.
房源
Little appartment with sepperate double bedroom in central Ag. Nikolaos.
房客使用权限
The guests will have access in all the appartment.
与房客的互动
I live in Sitia, 65km away from Ag. Nikolaos, so it is possible that we will not meet at all. You will find full instructions in the house for everything you need, or if you have any problem just tell me and we fix it!
其他注意事项
Instead of air condition the house has ceiling fans.
---
---
---
您还必须确认以下情况
需爬楼梯 - 3 σκαλοπάτια για να μπεις στο σπίτι από το δρόμο...
---
---
Our vacation started at 12/8 when we arrived at the house early in the morning. Manolis contacted with us to get into the house. After a long trip we were looking for some rest away from the hot sun. That moment i realized that there was not an air-condition into the house, despite there were ceiling fans. I checked again the specifications of the house which were saying about air-conditioning. So I contacted Manolis, told him about the problem, he admitted that he knows it and then told me that in the tips of the house says about the ceiling fans. Then i checked it, and it was saying about 2 ceiling fans for air-conditioning. Manolis as an engineer knows well that that there is a difference between air-conditioning and ventilation, nevertheless, he putted in the specs of the house. For me this was the biggest mistake and i told him. Later at night, i saw a cockroach under the bed and this happened again the second night. I realized that the cockroaches enter through the bathroom window which it wasn't closing (it has grilles that leave a gap under the window). We solved this problem by spraying the window with baygon cockroach killer. In the good parts, the house was fairly clean and we had good communication with Manolis. The reason i put this rating is because i believe that the house was partly misrepresented about the air-conditioning.
Ιδού το πιο τρανταχτό παράδειγμα πλημμελούς ανάγνωσης της περιγραφής στην ανάρτηση του χώρου. Η Ειρήνη και ο φίλος της ΔΕ διάβασαν την περιγραφή του διαμερίσματος άρα δεν έμαθαν πριν κλείσουν ότι ο δροσισμός του χώρου γίνεται με ανεμιστήρες οροφής οι οποίοι παρεμπιπτόντως κατατάσσονται στον ΚΕΝΑΚ ως ένα πολύ αποδοτικό μέσο για την ψύξη των χώρων. Μέχρι πριν την κριτική τους κανένας από τους επισκέπτες δεν αντιμετώπισε πρόβλημα με τη ζέστη αν και φιλοξενήσαμε ακόμη και την περίοδο του καύσωνα. Όσον αφορά το θέμα κατσαρίδα, ενημερώθηκαν από την πρώτη στιγμή ότι αν και ο δήμος Αγ. Νικολάου δεν έκανε απεντόμωση στα φρεάτια αποχέτευσης και ομβρίων εμείς κάναμε σε όλο το κτίριο και στο διαμέρισμά τους ΕΚΤΟΣ το διπλανό διαμέρισμα και για το λόγο αυτό τους ζητήθηκε να αναφέρουν αν εμφανιστεί από πουθενά "επισκέπτης". Όταν εμφανίστηκε προτείναμε να ξαναγίνει απεντόμωση πράγμα που δε δέχτηκαν γιατί "δε χρειάζεται". Με δική τους πρωτοβουλία αγόρασαν κατσαριδοκτόνο και ψέκασαν μόνοι τους, δαπάνη που καλύψαμε. Η Ειρήνη πέφτει σε αντιφάσεις καθώς περιγράφει το σπίτι πολύ καθαρό αλλά βαθμολογεί την καθαριότητά του μόνο με 3 αστέρια και την ακρίβεια με 1 αστέρι γιατί λέει ότι είναι ψευδής η περιγραφή της καταχώρησης τη στιγμή που στην κριτική της παραδέχεται ότι ΕΚΕΙΝΗ δε διάβασε όλες τις λεπτομέρειες της περιγραφής του χώρου. Λυπάμαι ειλικρινά.
---
Всем привет! Гостили у Манолиса в конце июля 2017 года. Небольшая квартирка в городке Агиос Николаос . Квартира состоит из гостиной с кухонным уголком и маленькой комнаты в которой помещается только кровать двуспальная, санузел с душем, есть большой шкаф. Для молодой пары то,что нужно. Больше двух уже будет тесновато. Рассположение очень хорошее, совсем рядом от главной достопримечательности города озера Вулисмени и от ценрта города с главными торговыми улочками, барами и ресторанами, рядом есть супермаркет со всем необходимым. Так как городочек небольшой, есть несколько пляжей в пешей доступности. Манолис дал нам очень подробную информацию как найти квартиру и всегда был на связи, поэтому мы легко нашли ее. В квартире очень чисто и не перегружена мебелью, остались очень приятные впечатления. Если бы еще был кондиционер было бы вообще супер (в спальне есть потолочный вентилятор, но он не всегда спасает). Кухонный уголок с элктрической плитой, можно что-нибудь приготовить. Вообщем на твердую 4 с плюсом) по 5-бальной системе, не 5 только за отсутствие кондиционера. П.С.: Манолис нам сделал приятный сюрприз: мы нашли на кухне несколько маленьких баночек с разными закусками: оливки, и варенье из апельсиновых корочек), было очень приятно!!!
---
I am Manolis Nikolaidis, civil engineer living and working in Sitia and Agios Nikolaos. I am married to Marilena Palialexi and we have a daughter and a son. We have this little appartment in Agios Nikolaos and we use it for our vacation on weekends when it is not rented.
It is our private place and we have equip it for anything we need for our vacation.
We hope that you will enjoy your stay in Agios Nikolaos as we enjoy it every time we visit it.
语言:
Deutsch、English、Ελληνικά