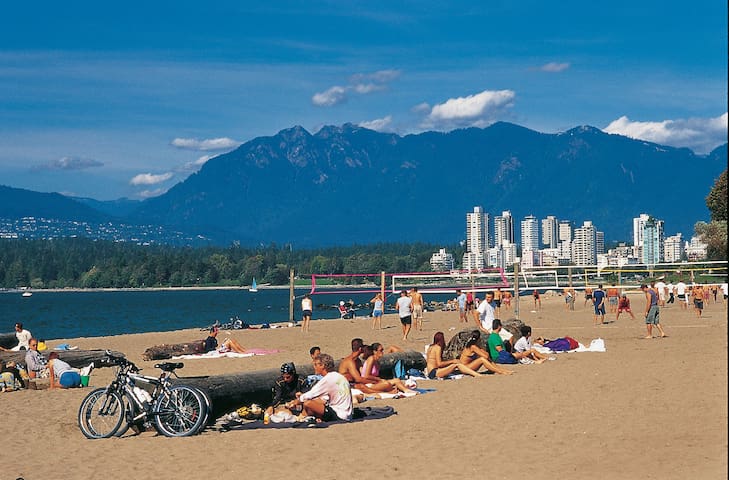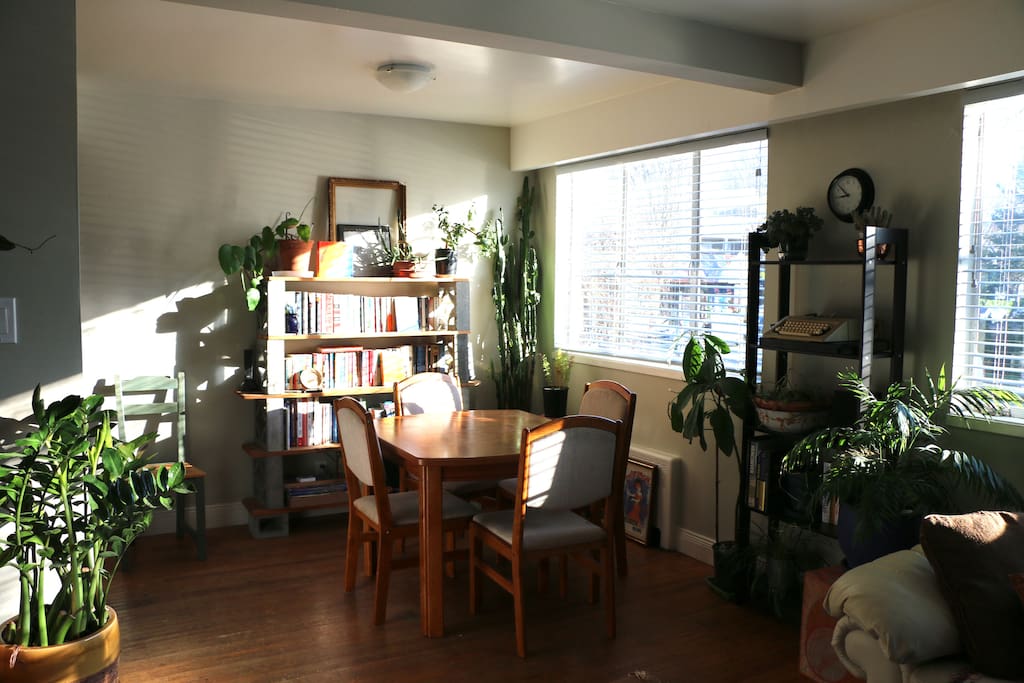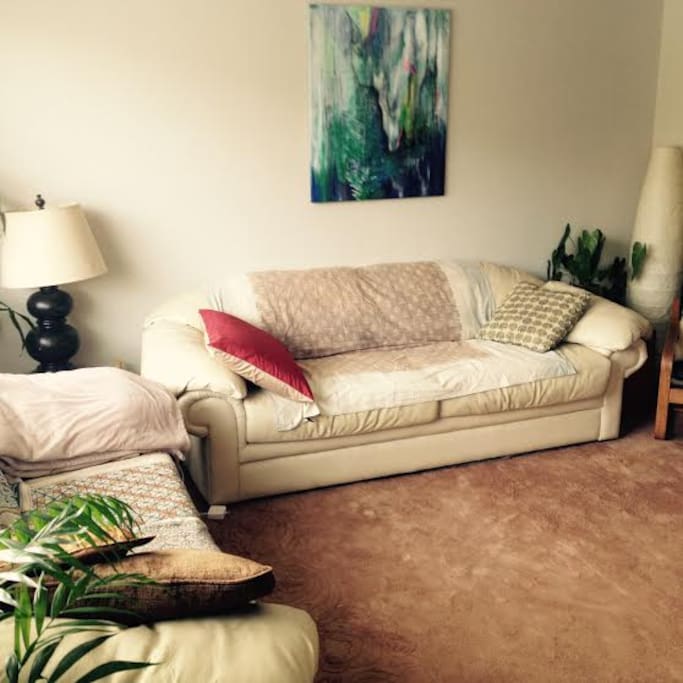 Bright spacious Kitsilano apartment (non-smoking and pet-free) close to the beach, transit, some great bars, restaurants, parks, rec (basketball and tennis courts, beach volleyball), Museum of Vancouver, Space Centre and walking distance to downtown.
房源
The apartment has everything you need - full service kitchen and bathroom - and lots of additional room for extra people. This place is suitable for an individual, couple or small group, as there is a comfortable air mattress that can be used as an additional queen bed as well as 2 couches and there is lots of extra bedding available.
---
The apartment is in a great location for walks along the beach and exploring the fun in Kitsilano! It is also very easy access to get downtown and other areas of Vancouver, which was nice. The apartment is homey and was comfortable for our short stay. I will say that our arrival didn't work the best, as the unit was not ready for us when we got there, but we went out and came back later with unit feeling clean and comfortable.
---
Great location and easy check-in. Not as clean as I would have expected (floors and sink), but hopefully this was just a fluke - nice apartment otherwise!
---
This was my FIRST AirBnB experience. It was very neat going through the whole process of booking, and communicating and staying at the rental property. Thoey communicated with me very well, I was able to stay in contact with her throughout the stay. She accommodated to have someone else meet me when we arrived. The location was amazing, walking distances to LOTS of things to do. Driving distances to many more things as well. What really took me by surprise was that it was still a HOME for the owners. There was still their belongings in there (ie: food in fridge, clothes, etc). It wasn't a big deal, but I guess since I have never used AirBnB before, this may be a normal thing? We visited Vancouver on a day that was quite chilly. We couldn't find any central heating or heating units, so make sure to bring warm clothes if you know it is going to be cold! Otherwise, the stay was nice! Bed was clean... Clean towels... My wife and I really enjoyed the location! Just minutes from the Beach! Getting around Vancouver from here was easy too! Thanks Thoey for a good first experience of AirBnB's! #cherrypopped
---