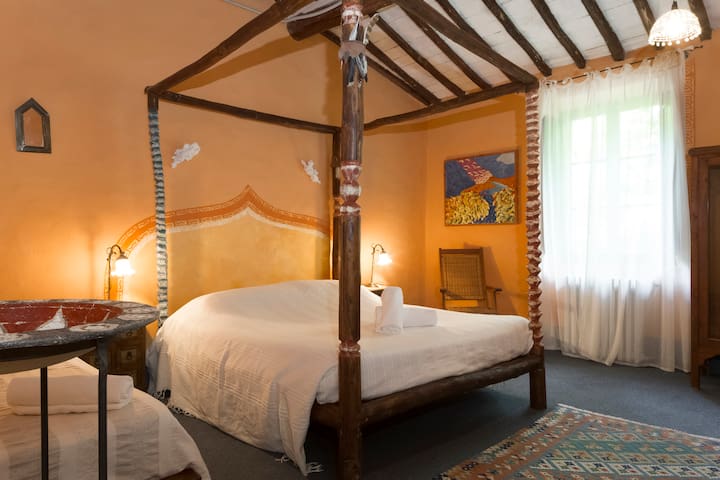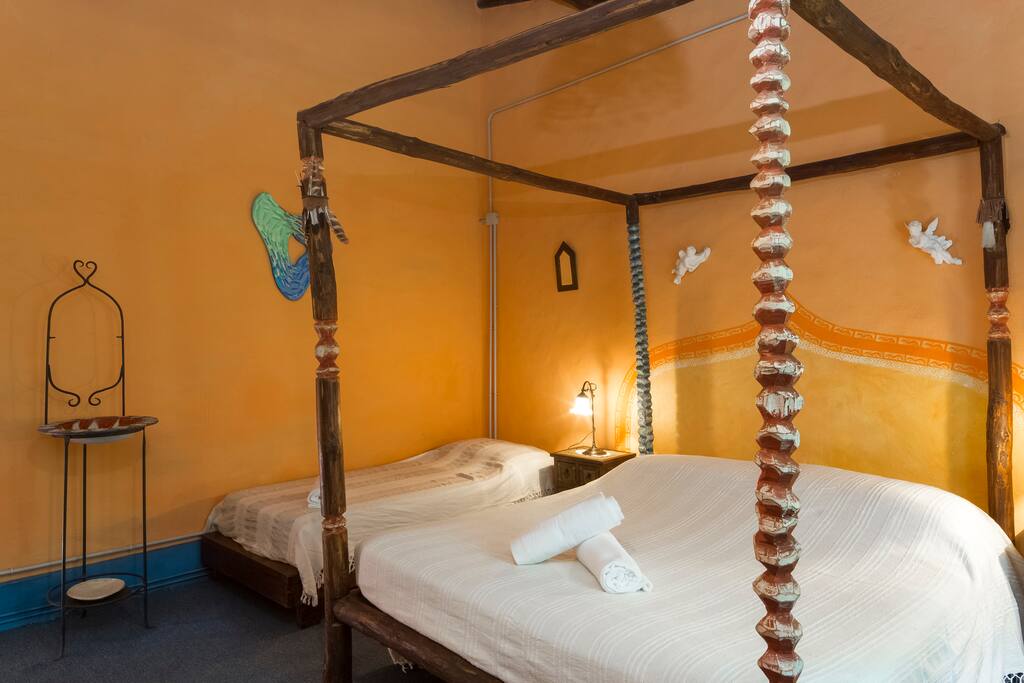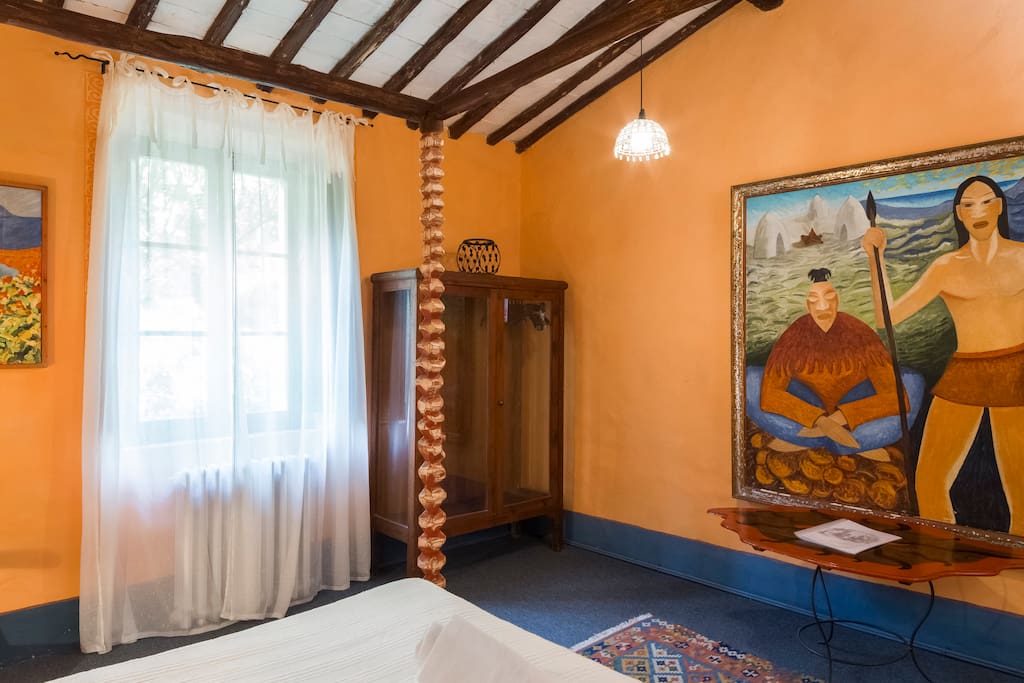 Artist's House, the Sweetheart room
"Il Colombaio di Barbara"is a charming and typical 17th cen. Tuscan farmhouse located in the medieval borough of Torri at 12 kms from Siena. Each bedroom has private bathroom inside or next to the room and there is a large garden with a swimming pool
---
We stayed with Barbara for two nights and had a great time. We were there to see friends so didn't use the pool, but we sat one evening under the pergola which was lovely. Barbara was very friendly, and the whole experience was great. Very convenient for visiting Siena. Siamo stati con Barbara per due notti e siamo stati benissimo. Eravamo lì per vedere gli amici, quindi non abbiamo usato la piscina, ma ci siamo seduti una sera sotto il pergolato che era incantevole. Barbara era molto cordiale, e l'intera esperienza è stata fantastica. Molto comodo per visitare Siena.
---
My name is Sumito Barbara Viale, I am a Artist and Cheramist. I teach pottery here at the place.
I have lived a wonderful life. I have traveled, I have met wonderful people and places, I meditated, and when I had a son, I decided to stay here, in the Tuscan countryside, and thus began the long history of the Colombaio. The first years of my life were spent in beautiful Venice, which gave me the opportunity to fully immerse myself in vast Italian creativity. In fact I owe this city most of my passions, as shaping ceramics, love for beautiful music, art in general and photography.
Despite the beautiful environment where I grew up, from an early age I felt the need to travel, with the aim to discover new places and new cultures. I lived in England, Germany, the United States and more than once I was in India, a place where the strong energy I was particularly affected. I can in fact define myself as a positive person, with a vital and courageous attitude towards life. I am very honest with myself, and consequently also with the other. Do not be scared, I am extremely friendly and welcoming. I love socializing with people, share with them the beauty that this land has to offer and be able to make magic their stay here.
For more than thirty years I meditate, and I must say that this is perhaps the activity that mostly completed me, both in body and in spirit. In fact, I started very young when, twenty years old, I met what would have been my spiritual teacher for the rest of my life, Osho. It was he who directed me towards the path of inner clarity, and that helped me to get into the wonderful world of meditation.
Lately then I was able to exploit all my experiences, I dedicate myself totally in the aid relationship towards the others. I became Counsellor, and I'm starting to organize various creative workshops that merge meditation and the discovery of the wonders of Tuscany.
Having lived in Tuscany for nearly two decades I can advise you on the best places to spend your afternoons: places unknown to most people, carefully preserved by those who inhabit them, and help you bring to light the true essence of this region beyond the beautiful cities of art.
Finally, I hope that you will come to see me in this little corner of paradise, so I can share it with you nice moments!