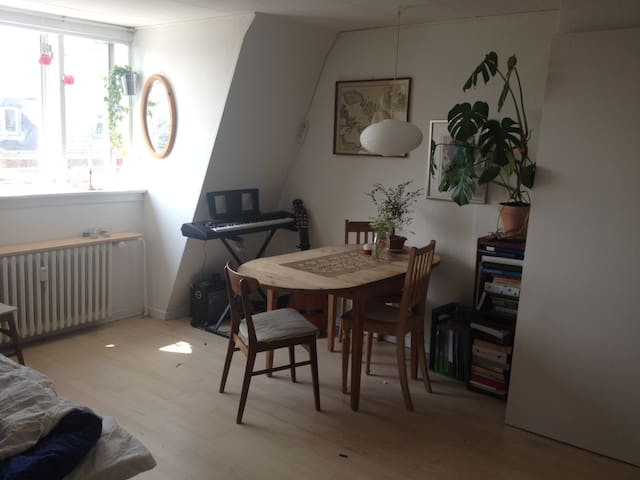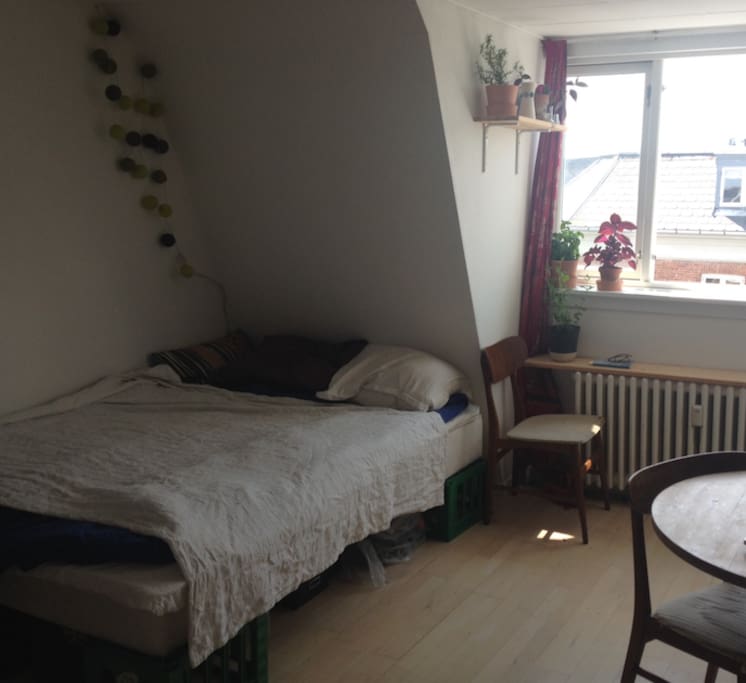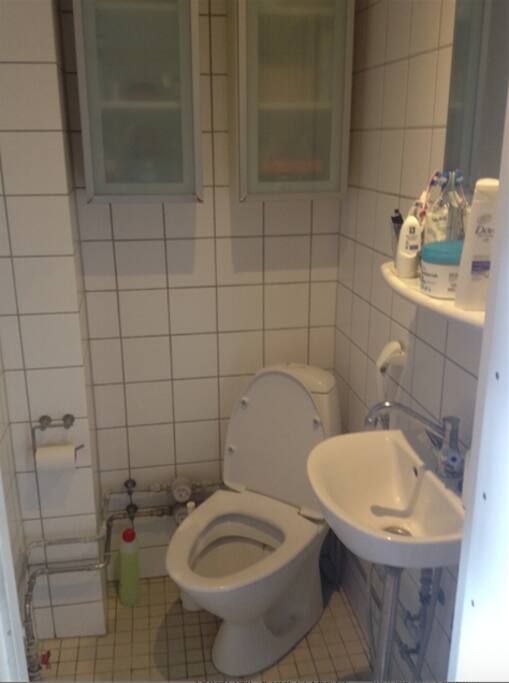 If six stars could be awarded for communication, they would go to Laura. Although she was away for the whole period of our stay, Laura communicated with us throughout the period, ensuring a smooth check-in process and even sending us some lovely recommendations about what we could do for our holiday in Copenhagen! Laura is lovely and a pleasure to stay with. The place is cozy and compact, and very nice indeed. It is a top-floor apartment with a small hallway, bathroom and kitchen, as well as a large main room which is both a bedroom and a living room. The bed is large (enough space for a couple to sleep comfortably). The bathroom is a wet room, and the shower works absolutely fine. The kitchen is well-equipped. The place is right in the heart of the trendy Nørrebro district of Copenhagen, and it is about a fifteen minute walk from Nørrebro train station. There are also buses to Copenhagen Central station, which take about half an hour. The district has a lot of places for eating and drinking at all times of day, and is also very nearby some beautiful outdoor spaces. Despite the popularity of the area, the apartment stays quiet at night. We would very happily stay again next time we're in Copenhagen!
---
Perfect stay in Copenhagen! We met Laura's friend Julie checking in as Laura was in Iceland! Julie was very friendly and Laura had left us maps and a list of recommendations which were brilliant! The flat is clean, tidy and has lots of character! The area is great and walkable into the centre. We felt very safe in this neighbourhood and it had a good vibe. We would love to come back and choose this area again! X
---
Laura est vraiment très gentille et ça m'embête de laisser un mauvais commentaire, mais je ne veux pas que d'autres gens est une mauvaise surprise comme nous. L'appartement es au 5eme étages,mais des gros étages (bon à la limite ça passe, on était au courant). Le plus décevant c'est l'état: il était très sale, tout était sale. La salle de bain est microscopique et en gros on prend sa douche assis sur les toilettes. J'ai renoncé à me laver les cheveux... Bref pour le prix c'est très cher!!!
---