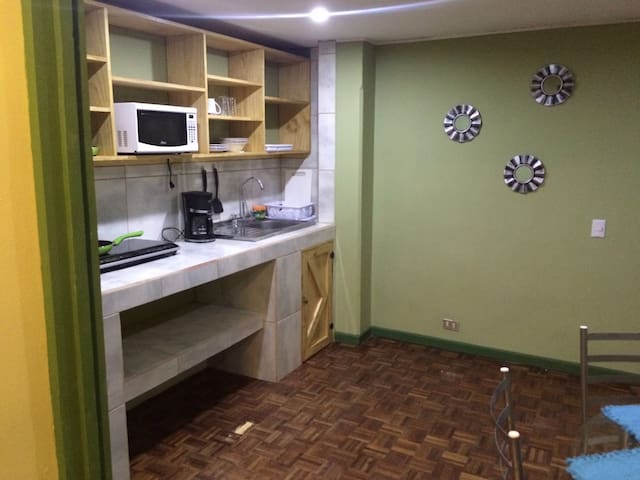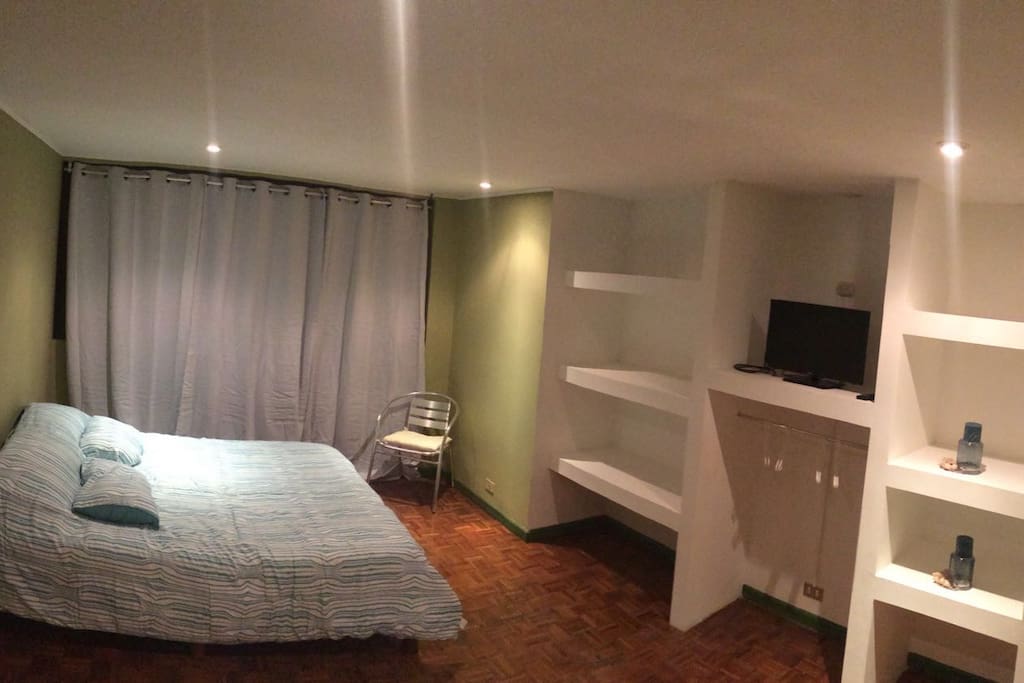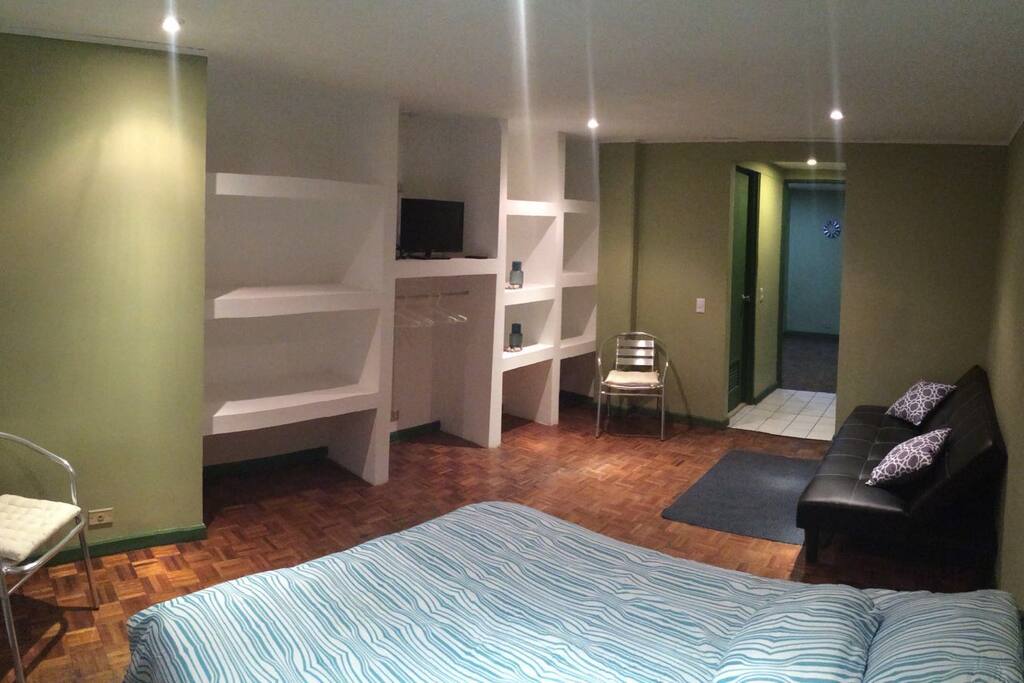 Beautiful Apartment Downtown 3
Excellent location in the center of town close to shops and attractions of every kind. I felt very safe with the keyed entrance in to the building plus combination doors to access the unit. The amenities were excellent for anyone wanting to make a quick meal. I did not have a chance to meet Marcela but Cesar, her Uber driver who picked me up from the airport, was great. The cable TV service was out but only a minor issue as i was not in town to sit around and watch TV. WIFI however is a bigger concern. The router is in the hallway and feeds 5-7 units so the signal became progressively weaker as you entered the unit and made your way back toward the bedroom. I was forced to work from the dining area where signal was strongest. This was certainly an inconvenience but not a deal-breaker. Another minor issue was the street noise. My unit had windows facing the busy street where street vendors set up very early (5am- 6am) every morning and makes for impossible sleep if you are a light sleeper. Again, i was not in town to sleep in all day either so this was a minor issue. Some may consider it a bigger nuisance. If so, you might want to request another unit facing away from the street. All-in-all this is an excellent value for the location and amenities package you receive. Definitely recommended and would absolutely return.
---
This place is perfect if you all you need is a central location mainly to shower, change, sleep, and get going to explore Costa Rica. During the day it is quite noisy because it is located downtown in the heart of San Jose with plenty of pedestrian traffic and vendors. Marcela is great, easy to communicate and she is always able to assist as well as her cleaning crew. The place is well maintained, very clean, with a full kitchen including dishes, microwave, stove, and refrigerator. The location has plenty of good restaurants and places to eat within a walking distance including Spoon, Mc Donald's and Starbucks right across the street and Mas X Menos supermarket about 3 or 4 blocks eastward. This is also a good location to quickly catch a Taxi Cab. Keep in mind that the entrance to the building is located where vehicles have no direct access during the day, so you may have to walk with your luggage a short distance from the road to the main door. This is safe to do during daylight but not at night if you are by yourself. I recommend this place for single people, couples, and backpackers. I would not recommend this place for large families with small kids due to the noise from the street. This was my second time staying at Marcela's place and I intend to do so in the near future.
---
Marcella had arranged transportation for me from the airport to the apartments. Had a very nice stay and will stay again the next time I travel to San Jose
---