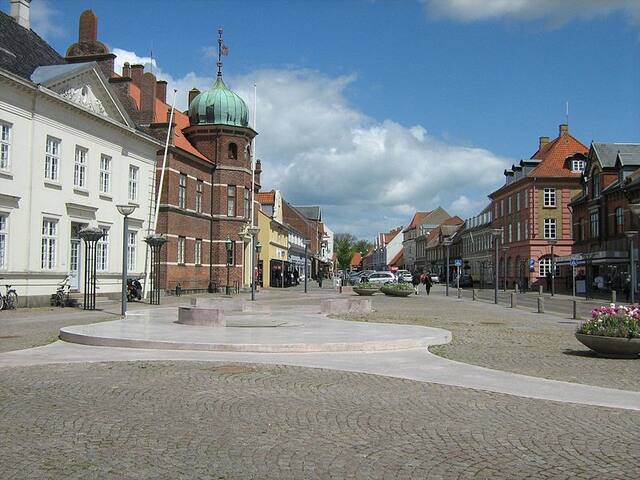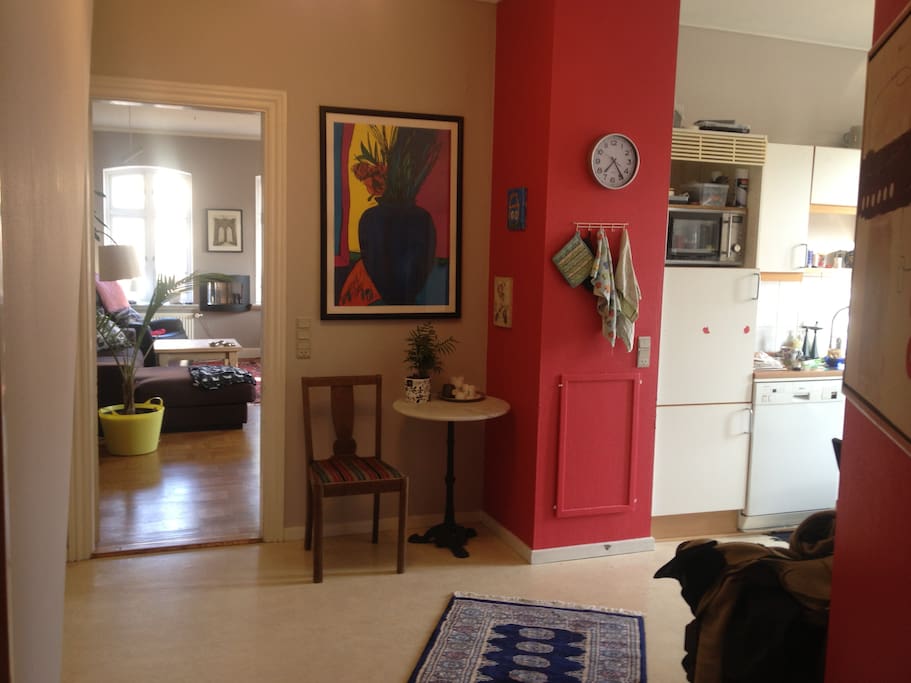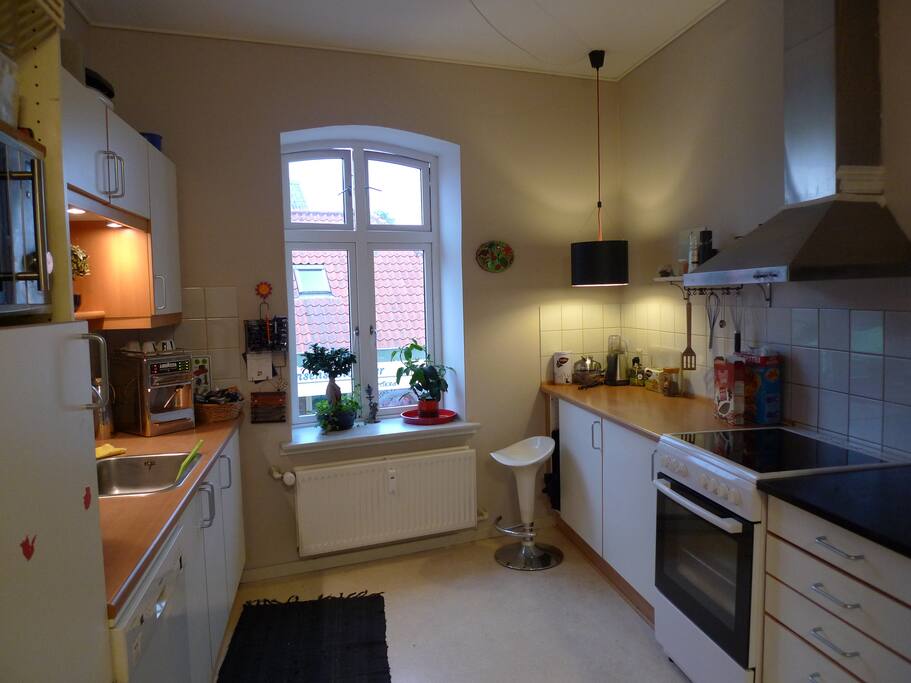 Special price! for 3 days - 6 days 18% Off the price when booking :)
One week 23% Off!
Great opportunity for the large family or who want plenty of space. Close to greenery, the sea and pleasant walking paths despite the very central location with good shopping and restaurants just outside the door. Perfectly located...
---
We had a wonderful stay at Danny's place. The apartment is spacious but cozy and has everything one might need; comfy sofa, high speed wifi, Espresso machine, Netflix, comfy beds, supermarkets and other shops on walking distance and it was nice and quiet at night. A perfect place to explore Stege and its surroundings. The kitchen is very well equipped and we cooked various meals during our stay and then sat at the large dining table overlooking the main street. The town of Stege is lovely and picture perfect, Danny's place is right in the middle of the shops and restaurants. We were on holiday with our two young boys and the playground and the big field at the end of the street always were a good start of the day to run around. Communication with Danny was easy and nice and we definitely hope to come back some day. We can highly recommend staying here.
---
Danny's place is absolutely perfect. Location could not be more perfect. Right out the door is the perfect town of stege with lovely shops, resteraunts and just a short drive to the geocenter and the white cliffs of Mon. Danny is very friendly and always available when we needed him. Highly recommend his apartment and hope to be back next year.
---