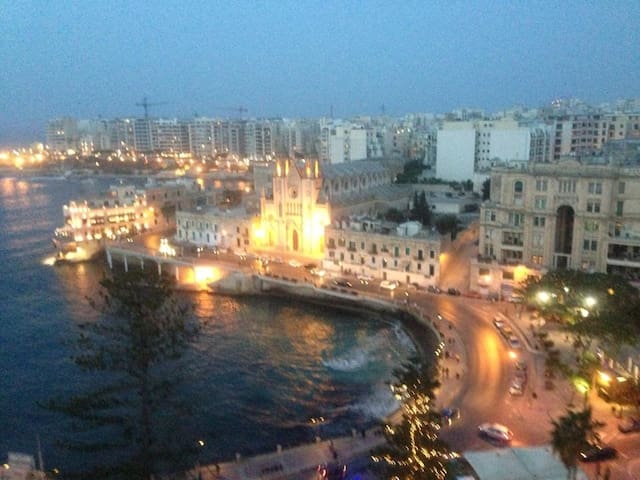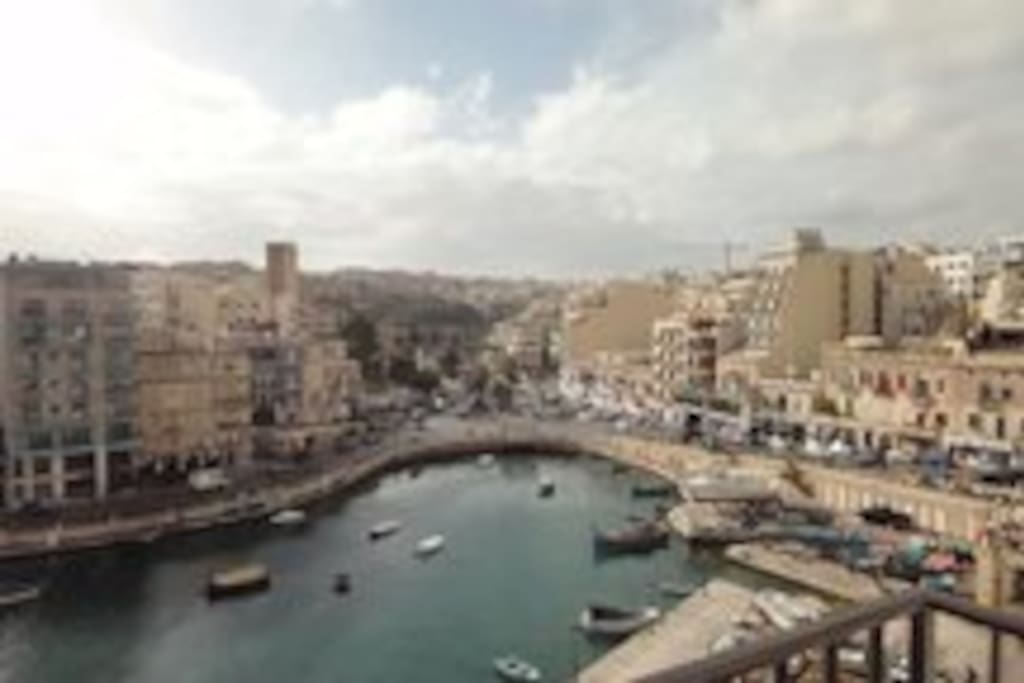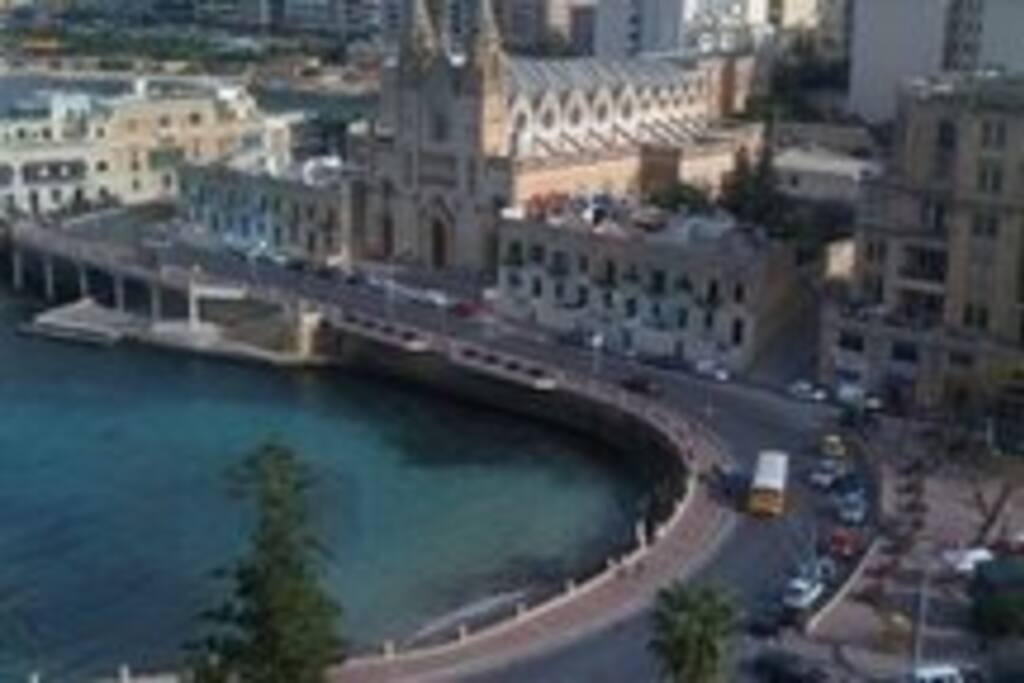 You are in an excellent location to all amenities as described.
房源
FUSION 4 - DUPLEX APARTMENT
AN APARTMENT IN SLIEMA FOR 4/6 PEOPLE
This is the same apartment listed as Fusion 4 - Duplex.
Also located on high grounds as our flagship F/4 Apartment, at a cross road between Sliema and St. Julian's. This larger than average, 200 Sq Meter, self catering, two bedroom apartment is in Sliema's residential area on one of the main roads. It is, as all the other Fusion 4 units, in a four floor, private residential building approx 500 meters from my apartment opposite the Five Star - Meridien Hotel, and Balluta Bay. A ten minute walk from this apartment will get you close to all major language schools, shops, and restaurants in the shopping district of Sliema, the entertainment area of Paceville, St George's sandy beach and the much sought after and popular waterfront promenade between St. Julian's and Sliema.
Water sports, scuba diving, gym facilities, heated swimming pool, spa, sauna and related activities are also nearby. This apartment, has it's own private entrance which is accessible through a common entrance on the ground floor. It is situated on the 3rd and 4th floor level. It is equipped with modern furnishings, and comprises of an L Shaped open plan sitting dining room area, a fully equipped kitchen, with an electric oven, hob, multipurpose microwave oven, fridge freezer and so on and also includes a washing machine. A Plasma TV, wi-fi, and internet is available free of charge.
This apartment consists of a bedroom at the penthouse level which is fitted with a double bed in which has its own shower/toilet facilities, a sitting area and a very large outdoor terrace. Whilst, the floor beneath comprises an open plan entrance hall, large dining/sitting room, kitchen and another bedroom fitted with two single beds and an en-suite toilet/shower. Both bedrooms have air-conditioning, and use is optional, however electric fans are provided. The additional two guests can make use of two drop down uncospicuous beds in the living room. (A photo of the drop down unit will be posted shortly)
Water and electricity is provided through a prepaid card system. This is of particular interest for guests who prefer not to use air-conditioners and would like to pay less through the card system.
The apartment is rented out on a self catering basis. A change of Towels and bed linen is provided for stays over seven days. Beach Towels are not provided.
This unit is meant to accommodate four guests, however a sofa bed or a folding single bed is available to accommodate a fifth or sixth person at a negotiated rate. Rates applicable are per apartment per night for four people, whilst Single occupancy can also be acceptable at a cheaper rate.
A refundable security deposit of Euro 400 is applicable on arrival to cover against breakages or damages to the property on signing the house policy.
This apartment is particularly popular on long lets for sharing with students or interns, studying or working on the island, families of 4/5 people, or for two couples living together but privately in the comfort of separated bedrooms on two floors. Needless to say, either of the two bedrooms can be used for single occupancy, or double occupancy only.
Pre allocation booking is only valid for 24 Hours, however depending on the length of stay, the apartment can be rented out at a pre negotiable rate per night, applicable at the time.
Cleaner service, Catering service, Car rental, Nanny service, Sight seeing bus tours, Scuba excursions, Sailing Boat Charters, Tours, Wine tasting, Gym facilities, and related activities can be made available at an additional cost. Basically you name it and we can help you provide it for you. We would like to make you feel welcome, so any requests or things we haven't listed, feel free to ask. With regards to the above mentioned activities, we can sort out most of your requirements in advance of your coming for a short stay, thus saving you time running around looking for them.
---
Semi-retired, middle sixties, and a successful businessman living on my own. An extremely positive person who loves to please and entertain guests. An ex Airline Representative for forty years, ex Restaurant owner of Fusion 4, voted 'Pick of Valletta' on 'Lonely Planet', and which won numerous awards and accolades. A happy gentleman with loads of friends and contagious personality who will not stop at half measures to please his guests. Very active, adventurous, and a sailing freak. Love the sea passionately, enough to take time out to 'skipper' and 'deliver' sailing or motor yachts to any destination. A real free spirit, enjoying life and sharing whenever possible days or evenings out with my tenants. A guest at my restaurant once wrote about me 'Once in a while, someone amazing comes along ... and I found him here' . I guess that says it all. Here I am.
语言:
English、Français、Italiano