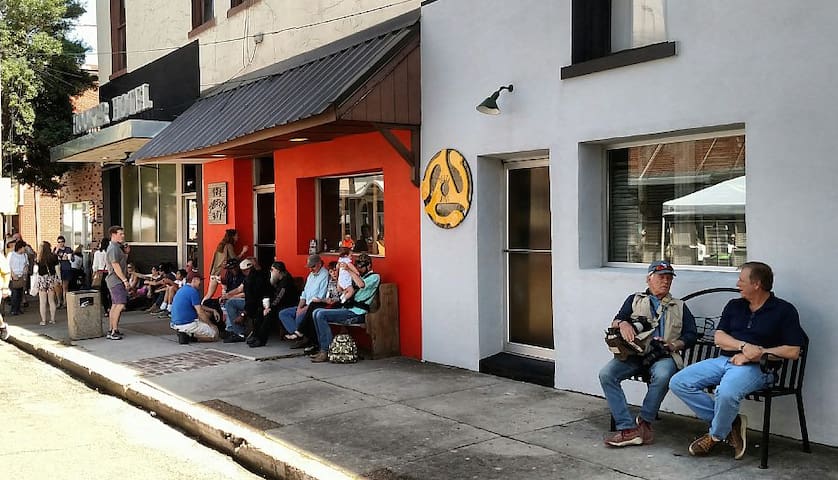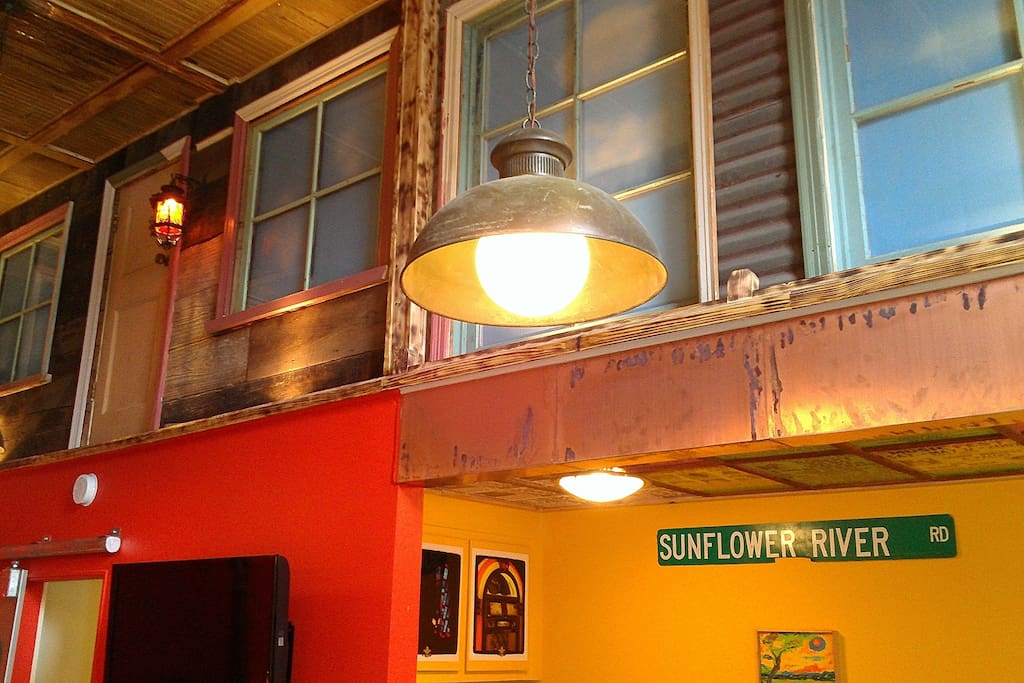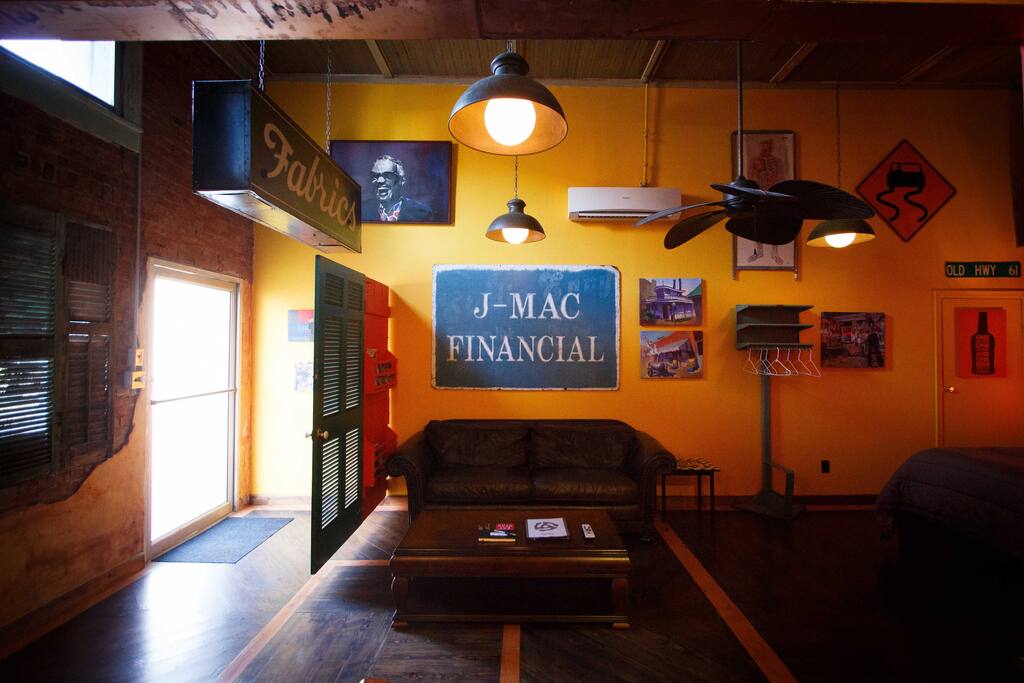 Delta Digs-the place to lay it down
Delta Digs is more than just a place to stay, it's a place to experience! The clever use of found objects in the decor of this studio style apartment is fun and creates the perfect backdrop for the works of very talented artists. The location can't be beat, with restaurants, galleries, museums and live music venues all within walking distance. As with any of the properties managed by John, hospitality is supreme!
---
Loved our visit to Clarksdale, a good stop over on a journey to discover the real America. This is a small centre that is clearly struggling to survive in modern times, the history is evident in the very walls of the delta digs which we loved. It is great to see the local people working to make this a special place to stop over. We were a little concerned the location would be noisy but had no issue with this at all slept super well, top marks for quiet air con and fan along with super comfy bed. We found the location allowed for an easy and safe evening walk out for a meal and some fun entertainment. The real magic is in the quirky decor, and the history of the area. Let's hope the people of Clarksdale continue to build on a great beginning to keep this town alive, and travelers kept coming here to support them
---
What a great space to be part of the blues! Delta digs is located perfectly to absorb all the blues available. Inside it's funky great bluesy...perfect. Mark is a great host meeting me within minutes of arriving and checking in with me around town, making sure I was having a great time and hooking me up with new venues. This was my second stay at the Delta Digs and I hope to have many more.
---
I manage The Hooker Hotel and will answer any questions, handle your reservations, and greet you upon arrival. I will be happy to personally give you a tour of the unit, and show you how everything works. Upon arrival, I am also happy to give you recommendations for live music, the clubs, restaurants, art galleries, bars, museums, wine store, retail shopping, and a nearby convenience store. I look forward to seeing you.

John