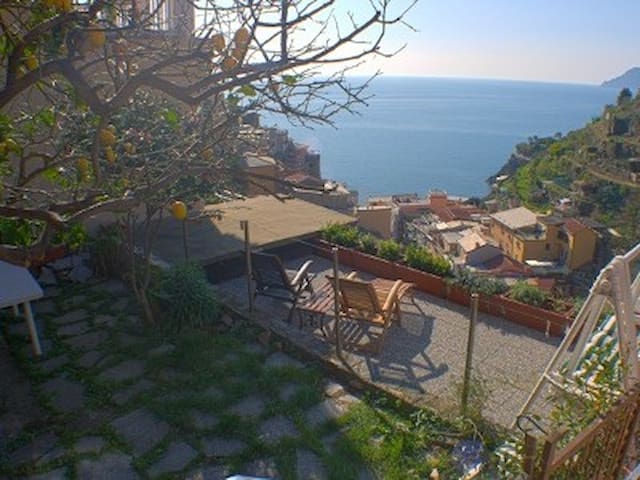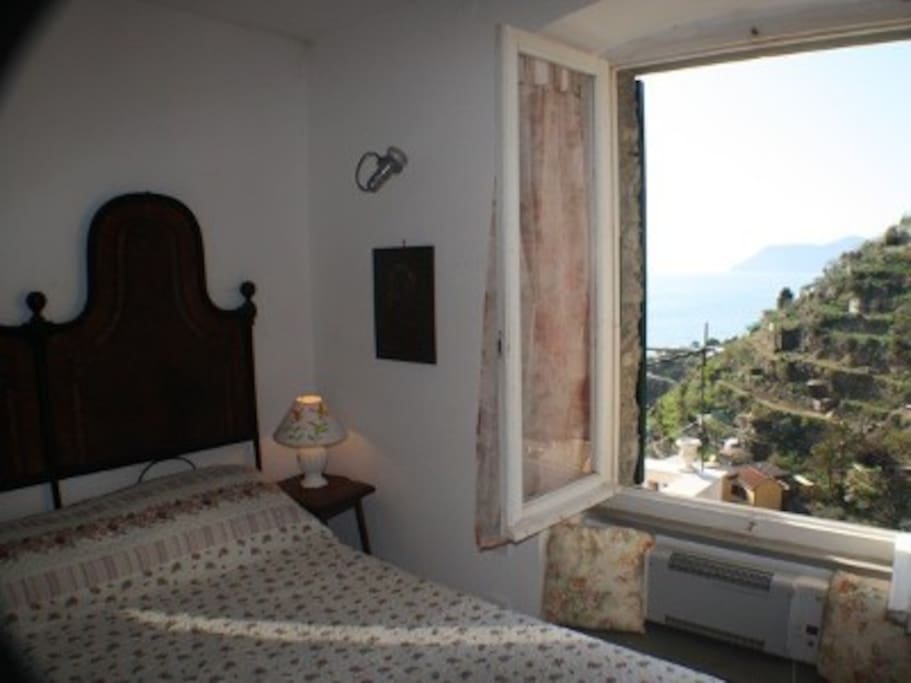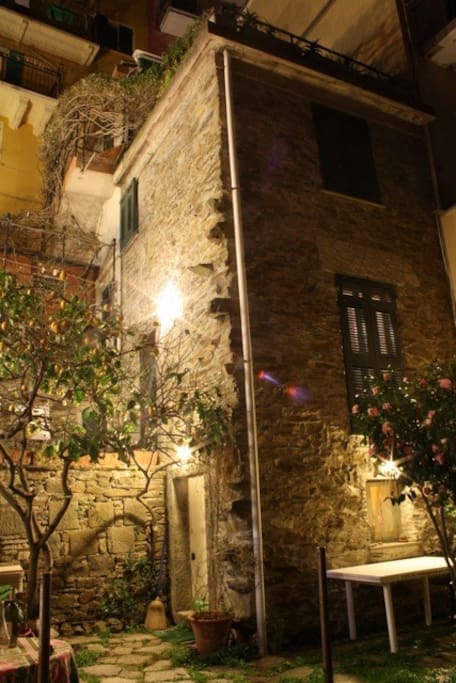 爱的私人房间设有浴室和客厅在Manarola。海景全部和一个私人花园。该属性不共享,所以你会有你自己。我们没有厨房,但有一个小冰箱和水壶。请享用!
Lovely private room with bathroom and living room in Manarola. Sea Views all round and a private garden. The property is not shared so you would have it all for yourselves. We have no kitchen but there is a small fridge and a kettle. Enjoy!
---
Wow!! Such a special way of being part of the local atmosphere!! The stunning views, the perfect location to see the other villages in the area...just wonderful!! Then to add the amazing food and hospitality of Trattoria Dal Billy was an extra special pampering!! Mia was wonderful and very quick at responding to communications! Fantastico!!
---
Such a lovely and quaint stay in this charming seaside town. We loved the availability to have a dinner served so graciously on our own patio while we watched the sunset over the Mediterranean by the restaurant next door. We slept so soundly with our upstairs window open to the starry night. The house is a quick walk from the church and is easily found from the parking areas, since you will not be able to park within the city.
---
In one word....Nirvana. We spent 3 blissful nights at Mia's. After long days of hiking and exploring the Cinque Terre, we were so happy to come home to this spectacular spot. As others have mentioned, Trattoria Billy's next door gave us the VIP treatment with dinner on the terrace. It was amongst the best meals that we had on our travels throughout Italy. If we could move in tomorrow, we would! Mia and here family were incredibly gracious hosts. Grazie Mille!!!
---
This apartment is a truly unique find - a 10-15 minute walk from the center of beautiful Manarola (away from the crowds!) Sitting on the terrace every morning was a wonderful way to start the day, and we made a point to come back each night in time for the private sunset. Wow what a view! We were there in early August and it was unusually hot - summer travelers might want to consider that there is no fan or A/C. Otherwise, we could not have asked for a more perfect spot or a better Cinque Terre experience.
---
Mia's spot in Manarola was incredible. It is a short (but steep) hike from the train station. The apartment was quant and perfect for us. The view is absolutely spectacular. The restaurant next door is amazing and like previous visitors have mentioned, they will serve you on your terrace. We stayed two nights and we will be back for sure. Thanks Mia and Penny!
---
Ahhhh-mazing. What an experience. The house is cute, cozy and small. The small garden has an increble view of the Mediterranean and village below. We enjoyed two nights of outrageous sunsets and wine while sitting on the porch swing outside. Mia was a fantastic host, making sure we were well taken care of throughout our stay. We had dinner from the restaurant next door served to us privately in our garden. The meal was delicious. My fiancé and I made memories here that will last a lifetime. I cannot thank Mia enough!
---