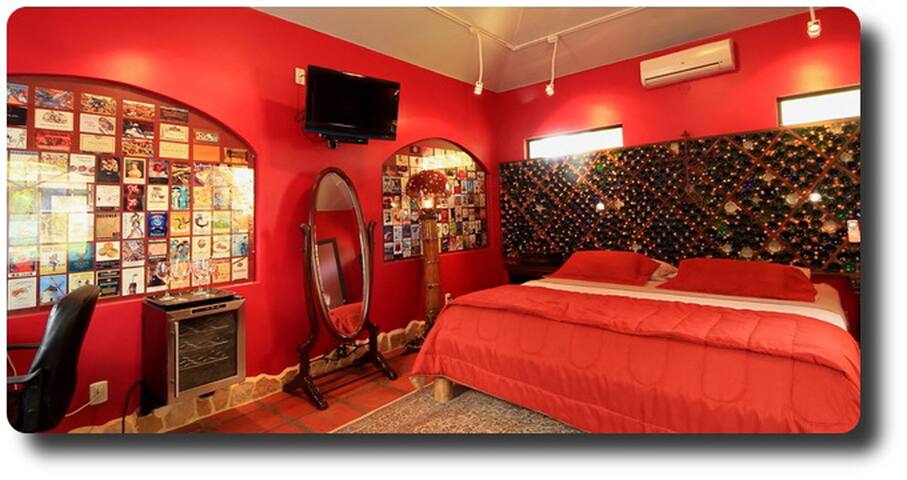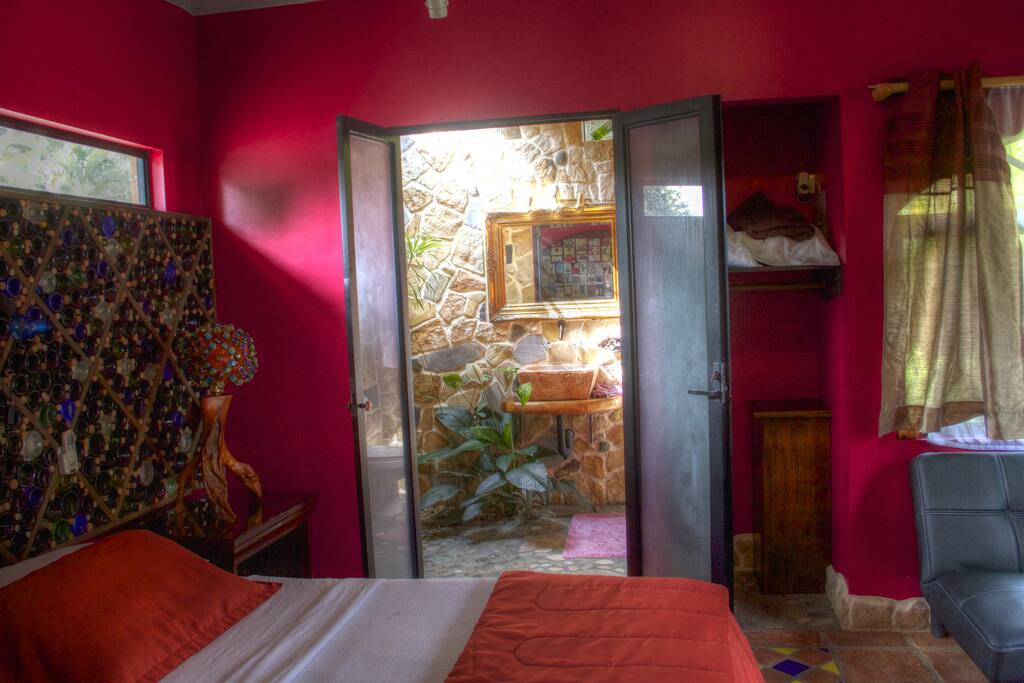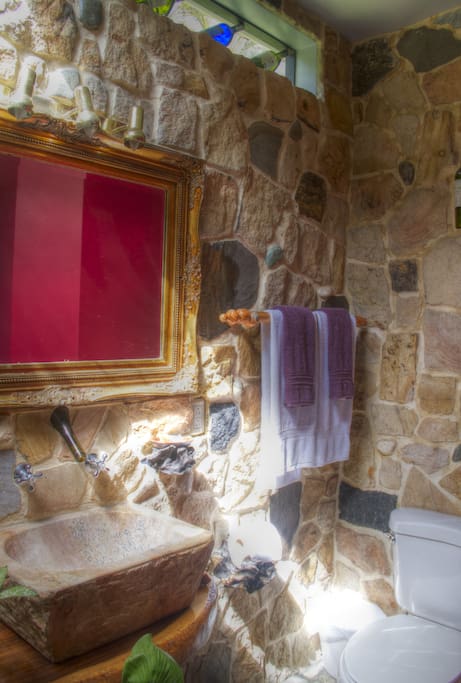 Gingerbread B&B and Restaurant is home to Eyal, the Chef of the best restaurant in Costa Rica, who will delight your tastebuds with international fusion cuisine and delicious top shelf drinks before you enjoy your private casita or room.
---
Eyal has a great B&B and restaurant off the main road with a lovely Costa Rican landscaped garden. A short distance from Nuevo Arenal main commerical strip, this B&B has a fun energy and cool owner host, especially those who like strong-minded type who have a vibe that commands respect. A professional who changed it up to live a lifestyle many of us only dare to dream. Both guests and those from town or other accommodations visit the restaurant & bar. The food is yummy & generous portion sizes good for sharing with your friends/family! The wine cellar room is a stand alone building/casita with nice king bed, desk, couch that does fold into a extra bed if needed. The unique wine bottle headboard and open bathroom concept was cool. Even a wine bottle faucet in the bathroom! Also, there are other themed rooms and one other casita on the property if you want to switch it up.
---
Wow! What a fun room! We stayed 3 nights in the Wine Cellar and it was really cool! What an unusual and fun room! The bathroom and shower are amazing! As much as we liked the room it was Eyal and his amazing food that really left an impression! We managed our daily adventures to be sure to make it back in time for dinner each night as we could not imagine finding a better meal anywhere! It was truly some of the best food we have ever had and we ate ourselves silly!!!! Eyal himself is a lot of fun! He has a big personality and he is both kind and generous! Thank you to Eyal and his team for such an amazing experience!!!!
---