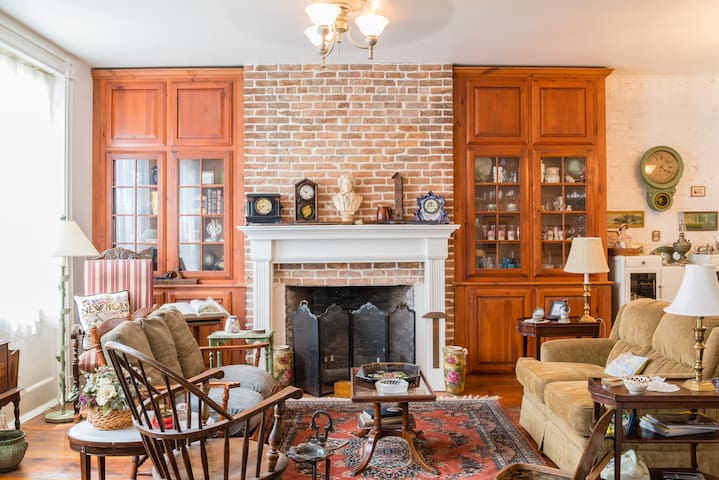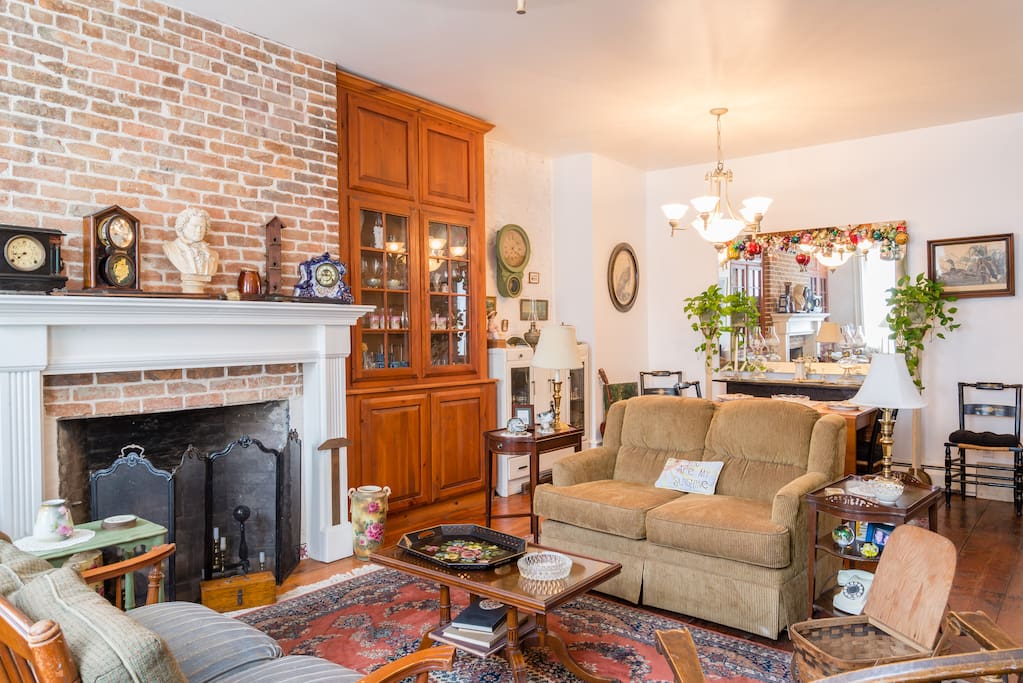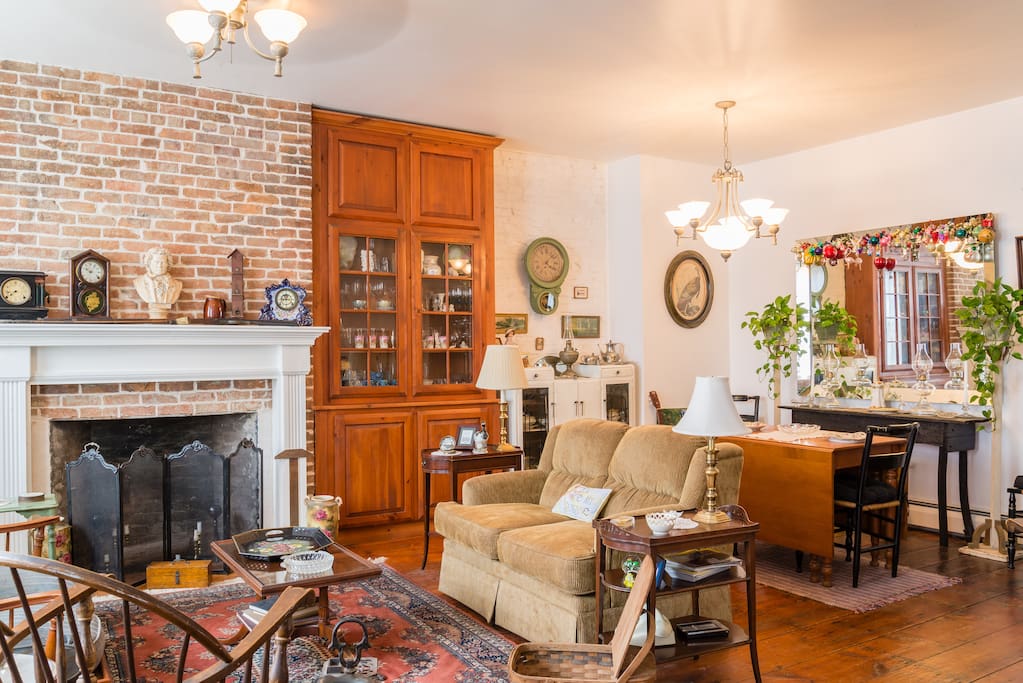 A Private En Suite Hudson New York
A spacious master bedroom, its en suite bath with a Jacuzzi for two and an adjoining alcove where coffee and/or breakfast is served is all part of this booking. The second floor is private; strictly for your use only.
---
---
---
---
Please don't hesitate to contact me if there are any issues with the room's temperature. The house is zoned. The thermostat does not represent the en suite per se; rather, it controls the climate for my top two floors. Other options are in place and I'm most willing to accommodate any preference! Unlike a hotel, with cement floors, my home has wood supports that do not respond well to water. Consequently, I ask that the bath water remain, well, in the tub! This stipulation does not affect the joy of a Jacuzzi!! Now, have a wonderful visit!
Respect the house and our lovely neighbors:
No smoking
No parties
No firearms
No loud or destructive behavior
---
---
---
---
Our stay at Barbara's was everything we could want and more. I highly recommend choosing her home on your trip to Hudson. Her hospitality and generosity shine through with every thoughtful detail of the stay. She is an excellent host and the energy in her home is like a much needed hug. Any thing you could think of needing she has covered. You have complete privacy with all the knowledge of places to go/things to do in the area. The space is relaxing and comfortable. The location is perfect to walk every where in Hudson. We will definitely be back!
---
What a terrific Host! Barbara was our first AirBnB experience, she was marvelous. The Suite is clean, so comfortable, and very close to the main shopping street, Warren. Barbara is so accommodating and friendly and we really enjoyed our stay. Thanks again Barbara, we hope to come back soon!! Allison and Jesse
---
Barbara is a wonderfully gracious host and she made my first AirBNB experience an absolute delight. She responded to my request to book within ten minutes and was so embracing in her correspondance. Her home is so lovely, warm, and welcoming. The room is charming and comfortable and clean. Should you ever be in need of a place to stay in Hudson, know that Barbara will take excellent care of you from the moment you arrive.
---
Stay here. The house is beautiful, comfortable, and in a fantastic location. It's a very short walk from the train and from all of the activity on Warren Street. Also, Barbara is a truly wonderful host - kind, thoughtful, and incredibly welcoming. I'm so glad we stayed here and we hope to return. If you're reading this and looking for a place to stay in Hudson: book it!
---
Besides being in the perfect location and Barbara being the perfect host, the en suite itself was a little piece of heaven. Every detail is taken care of and we felt like we'd fallen into the lap of warmth and luxury. After a long day, the jacuzzi was a welcome experience, with soothing minerals salts generously on hand for us. On Barbara's recommendation, we dined at nearby Cafe LePerche for breakfast, and it was absolutely wonderful. All in all, this was a perfectly lovely experience.
Katie...thank you! And thank you for selecting my little hovel. I think you know how much I enjoy sharing Hudson with our Airbnb community. It was my pleasure to host you two! I only hope you have an occasion to return when there's a little more time on your calendar! All the best...b
---
I've retired from the airline industry but still love to travel and share adventures. Years of exposure to everything from high-end hotels to youth hostels have helped me perfect the art of staying/sleeping away from home! You'll enjoy your vacation in our beautiful Hudson Valley all the more while lodging in these peaceful surrounds.