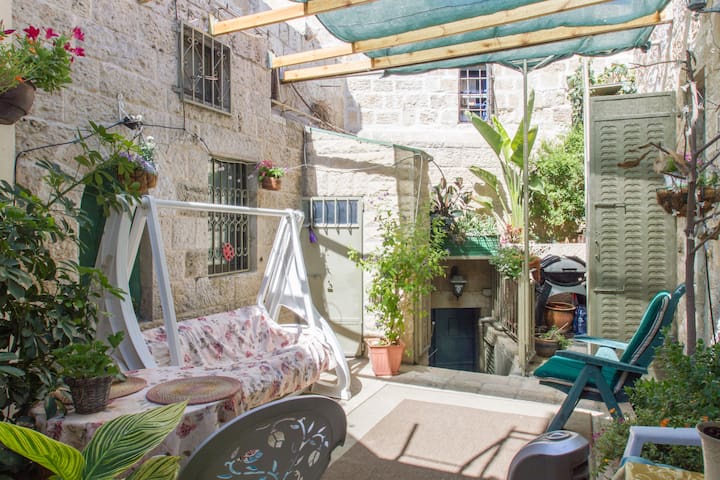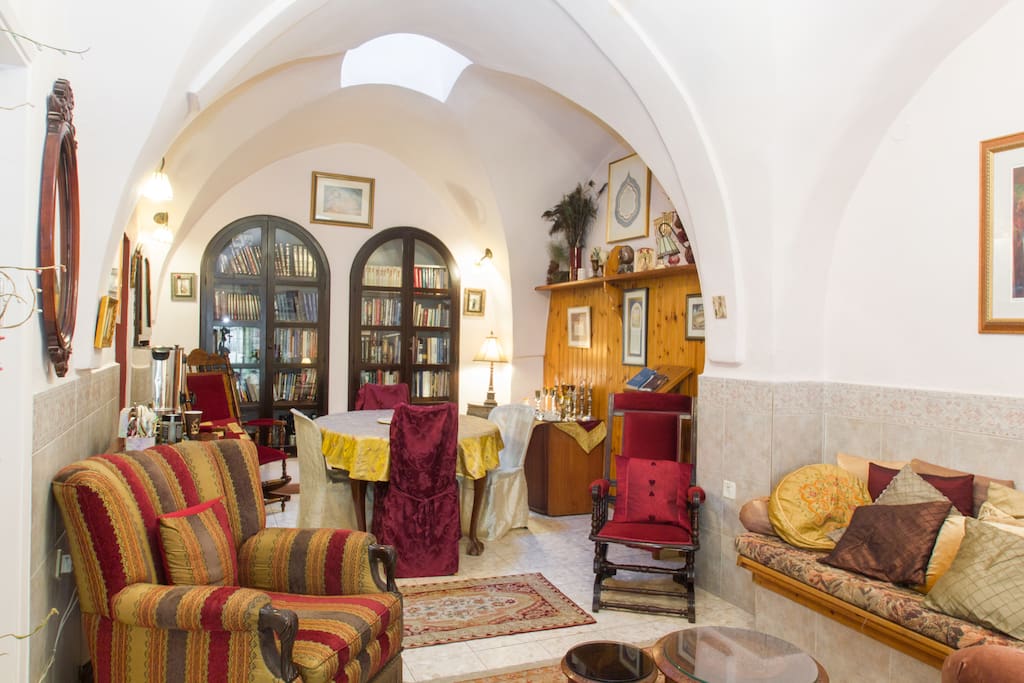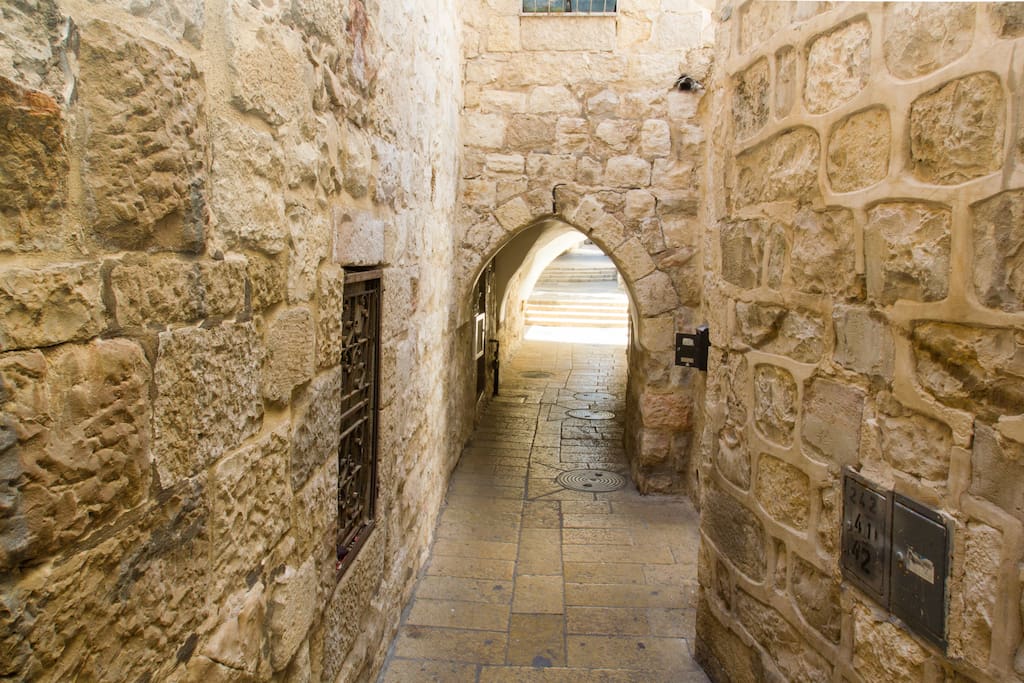 此房源的描述已由谷歌翻译从英语翻译成您的语言,但谷歌翻译并不能保证翻译的准确性。
其他注意事项
忘记在旧城区停车。你必须跳过来在这里停下来的车是熊。当旧城建成3200年前,他们没有想象力来预见停车问题。
从机场乘坐公共出租车(sheroot)可能有点麻烦,因为他们不会一路进入犹太区。我建议你把他们放在耶路撒冷耶路撒冷入口处的耶路撒冷花园酒店,乘坐出租车到犹太区,或者从机场乘坐出租车。我可以给你一个出租车司机的数量比机场出租车便宜得多。
---
It was absolutely amazing. Ruth is a lovely person who tries everything to make the stay at hers perfect. The apartment is located in the jewish quarter of jerusalems old town. Truly a special place. The porch is a great place to retreat from the busy streets.
---
Ruth is the best hostess! She went out of her way to make me feel right at home and cared for. The accommodations are lovely, with a terrific bedroom, full bath, living room, and porch. There's a fridge with milk, juice, and yogurt, and a basket of goodies, as well as a bottle of wine for your enjoyment. There are also coupons to get a cappucino and danish at a lovely coffee shop just around the corner from Ruth's lovely home. Best of all, it's not even a five minute walk to the Kotel, and you can easily get anywhere else you want to just by hopping on a bus or hailing a cab. I can't wait to return!
---
English : From very far, the most beautiful experience Airbnb! And how with our meager words to say what we experienced? ... The accommodation offered is in every respect in accordance with the description: ideally located, quiet, with a small and neat interior and warm (an adorable little room and a room rich in culture and serenity), with the charm of the old! And especially what to say about the welcome of Ruth which by its kindness made this stay an unforgettable experience! Ruth is a solar person who takes extreme care of her guests: so many charming attentions, helpful advice, attentiveness, interest in the people she welcomes and this while preserving their freedom and their intimacy! The impression of being welcomed not by a simple host but by a friend who wants to make your stay the best possible! Ruth is actually a beautiful person! And it is with a certain sadness but especially a lot of gratitude that we left after this week spent in his company! Thanks for everything, Ruth. Français : De très loin, la plus belle expérience Airbnb ! Et comment avec nos maigres mots dire ce que nous avons éprouvé ? ... Le logement proposé est en tout point conforme à la description : idéalement placé, calme, avec un petit intérieur soigné et chaleureux (une adorable petite chambre et une salle riche de culture et de sérénité), avec le charme de l'ancien, ! Et surtout que dire de l'accueil de Ruth laquelle par sa gentillesse et sa bienveillance a fait de ce séjour, une expérience inoubliable ! Ruth est une personne solaire qui prend un soin extrême à ce que ses hôtes se sentent bien : tant d'attentions charmantes, de conseils si utiles, de prévenance, d'intérêt pour les personnes qu'elle accueille et ceci tout en préservant leur liberté et leur intimité ! L'impression d'être accueilli non par un simple hôte mais par une amie qui veut rendre votre séjour le meilleur possible ! Ruth est réellement une belle personne ! Et c'est avec une certaine tristesse mais surtout beaucoup de gratitude que nous sommes partis après cette semaine passée en sa compagnie ! Merci pour tout, Ruth.
---
Ruth's home is welcoming and comfortable. The location is terrific in the Old City. The porch/garden is so pleasant. My daughter and I felt very safe there despite a terror attack near Temple Mount. Ruth was out of town when we were there, but she had a friend take care of us. He was incredibly helpful and attentive!!! We loved our stay!!!:)
---
Ruth's apartment couldn't have a better location. It is just few minutes away from the Western Wall. It is a very inspirational place. Staying in the apartment was like traveling in time. Thanks to Ruth we also got to attend a Shabbat dinner making it an unforgettable experience. We would definitely recommend Ruth's place to everyone! Furthermore, she was extremely helpful when it came to helping us with planning our one day trips. For example we managed to visit the Dead Sea. Our stay was great and we highly recommend it.
---