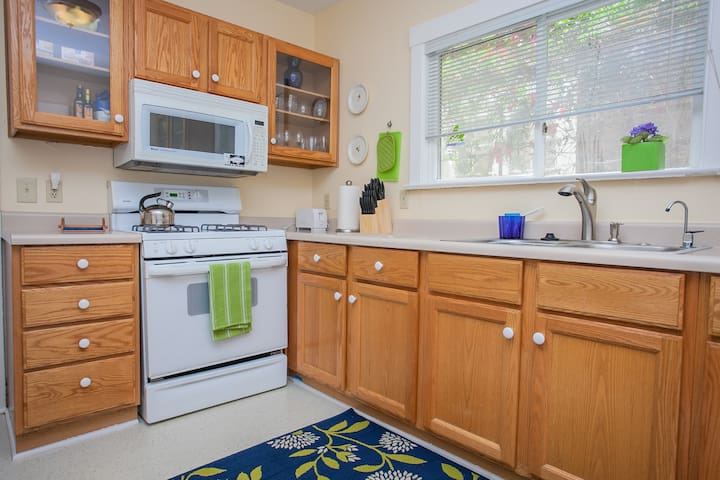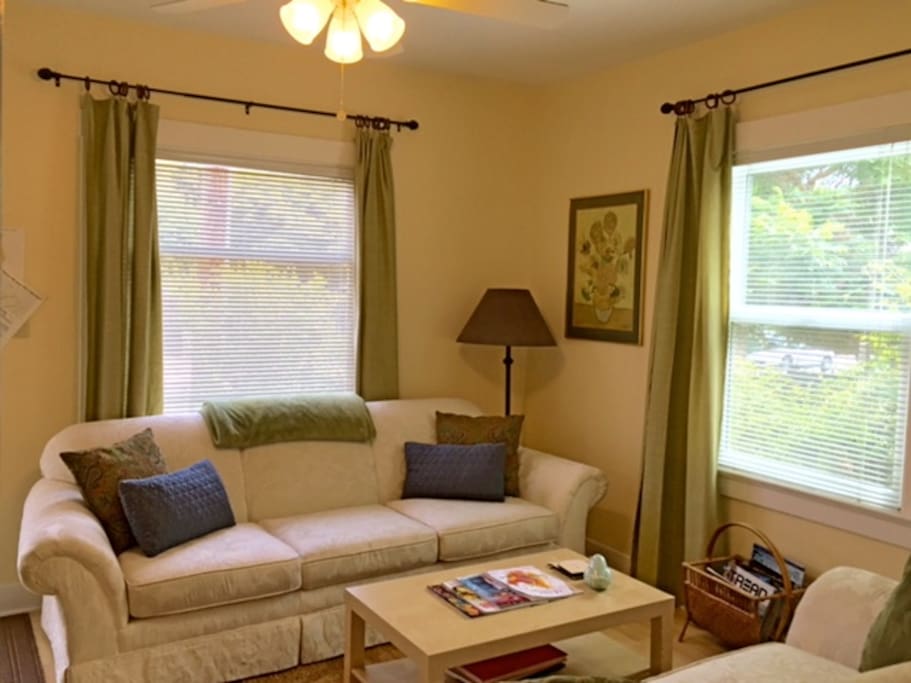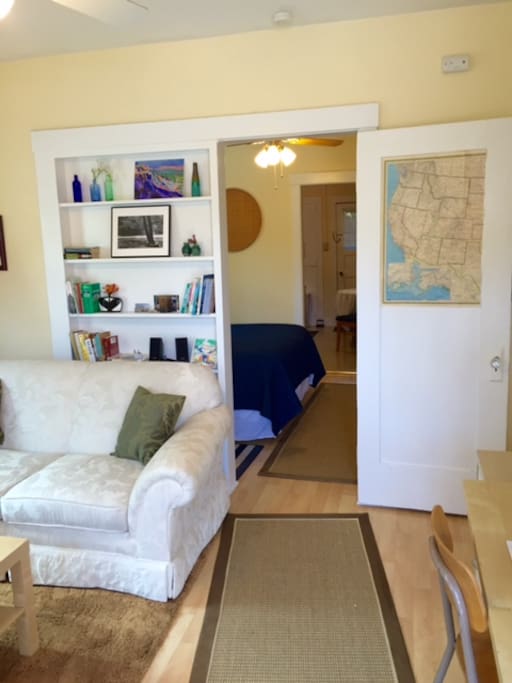 Feel free to ask about the opening in August 2017! Have you checked out the site for Walk Score? This property is a score of 92!! They have fantastic maps there!! (Please read the description so you know if this apartment is a good fit for your stay.
---
---
---
---
1. Enjoy your stay!!
2. Contact Cathy if you have questions or concerns (including after hour noise, something broken or smell anything...(phone number hidden) As much as we would like to... we do not allow pets, sublets, parties or extra guests.
3. Please be respectful of our great, friendly tenants and be quiet as mice after 10pm and before 7am :)
4. Smoking is not permitted on the property.
5. Bikes have been removed because of an insurance issue. I'm so sad and sorry :( They can be rented at the beach at Wheel Fun Rentals.) Check Santa Barbara Car Free for lots of ideas about getting about town.
6. Please recycle and conserve water where ever possible. (Please no baths. We are in a serious drought, worst in recorded history!)
7. THE CITY SWEEPS THE STREETS WEDNESDAY AND THURSDAYS. (Tuesday night AND Wednesday night park make sure your car is on the right side of the street for sweeping!) Please park consciously, maximize the parking spaces on the street. SEE THE PARKING MAP BY THE FRONT DOOR!
8. Please dry any water that gets onto the bathroom floor. It's an old building and sitting pools of water have a way of getting into it's "bones" and causing problems.
9. BEFORE YOU GO: Sign the guestbook? Put the linens in the laundry basket? Get your chargers? Wash and put away your dishes? PLEASE let me know if something isn't working or got broken asap, it helps so much. Often times I don't learn this until I have another guest walking in the door! Muchas gracias!!
Our hopes are that you will get out and enjoy all that Santa Barbara has to offer. We are outdoor enthusiasts, don't hesitate to contact us if you can't think of something fun to do. This is a non-smoking, non-couch sleeping property.
Thank you!!
---
---
---
---
I'm native to Santa Barbara and my husband, Scott, is Canadian (we met traveling :). We are paddling and outdoors enthusiasts, who loves family and dogs!

We have hosted students from around the world in our home, traveled whenever we can and truly enjoy sharing this beautiful city with our guests.

Our experience with Airbnb had been fantastic. Our guests (although we don't always meet) have been clean, courteous and conscious. So many good people traveling about~! We hope your travels bring you to Santa Barbara and that you enjoy every minute in the sun.
语言:
English