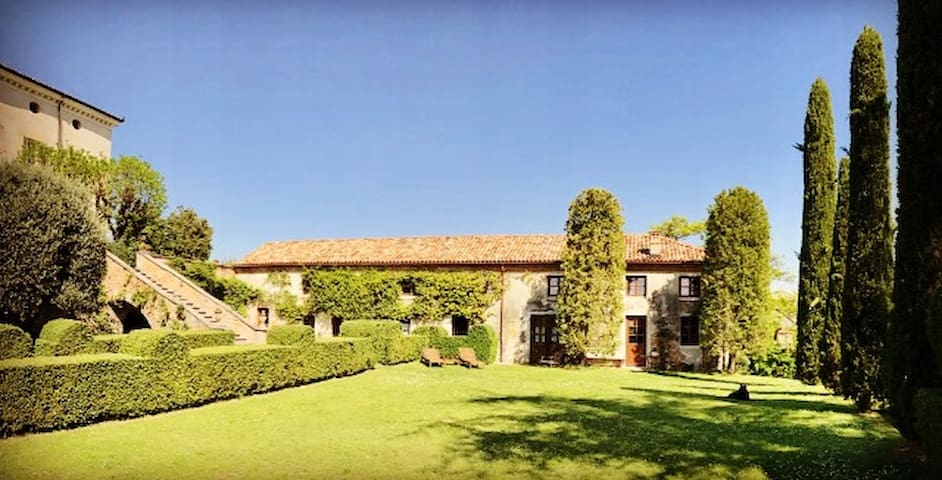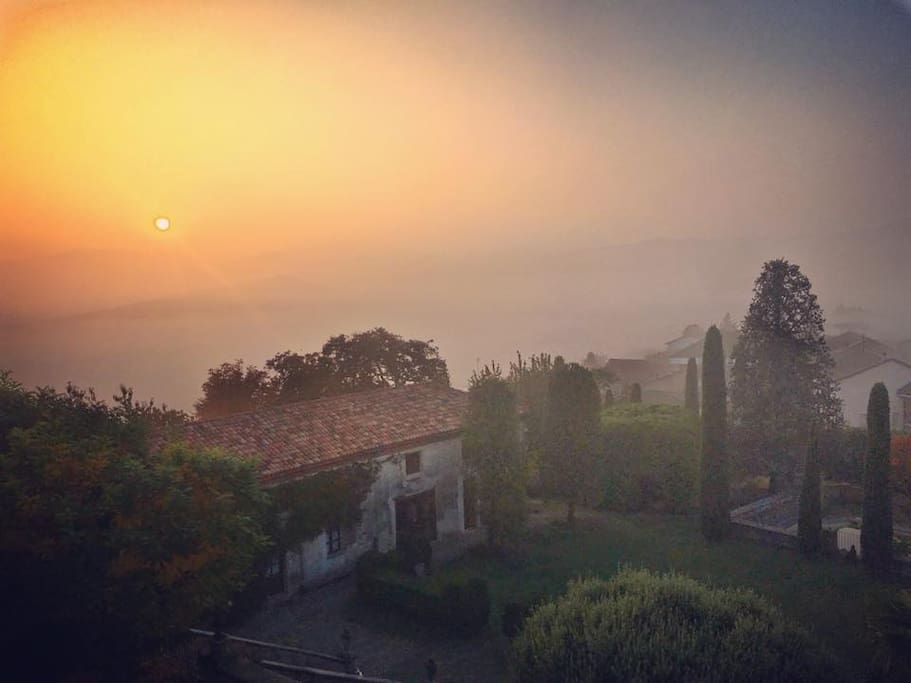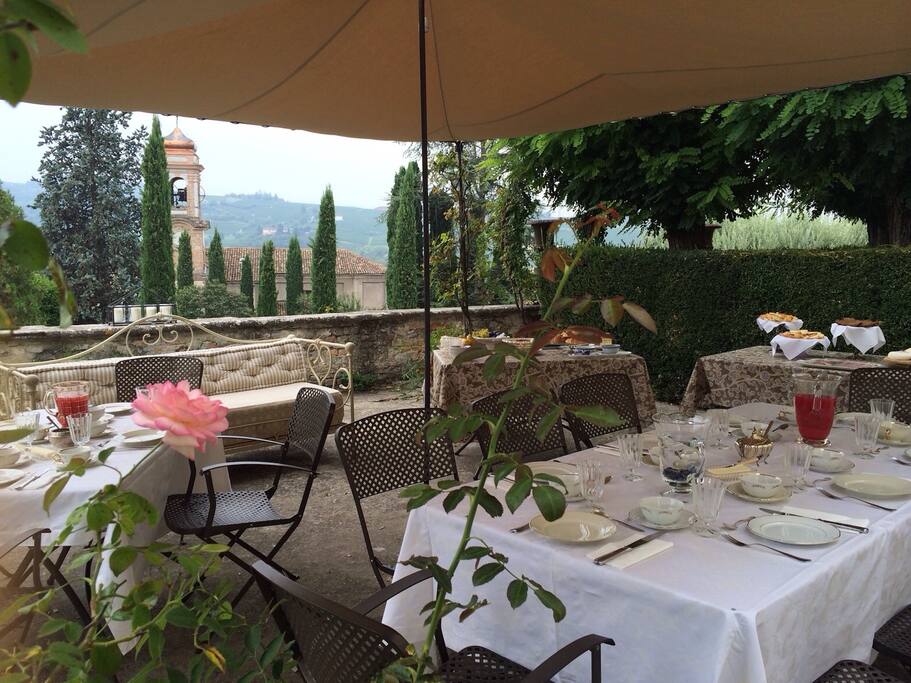 Le Scuderie del Castello / Iris
Posizionata nel parco del Castello di Coazzolo, questa cascina dei primi del Settecento fungeva un tempo da Scuderia. La Camera delle Farfalle è stata accuratamente ristrutturata utilizzando i materiali originali e conservando il sapore del luogo.Dispone di un bagno privato.
Immerso tra vigneti e noccioleti,il paese garantisce una pausa di relax nel silenzio della natura ed è allo stesso tempo situata in un luogo strategico per chi voglia godere delle bellezze e delle prelibatezze delle Langhe.
其他注意事项
LA PISCINA E' ALL'APERTO E LA STAGIONE DI APERTURA VA DA GIUGNO A META' SETTEMBRE (a seconda del meteo).
---
An authentic, family run choice with views. We ate with friends staying in Neive and visited several towns. WiFi was good, making it easier to keep in touch with our international mobile plans. Caterina and her family were all very friendly and helpful.
---
This is my first negative review I give on Airbnb as we had a quite disappointing experience at this place. The Castello is a nice old building near Alba in Piedmont. They are renting out 4-5 rooms and it is family managed (people seem to have other background than hospitality). The misery started when we arrived and saw that the pool is not usable as it was not cleaned since last winter (our stay was at the last weekend of May). The outside air temperature during our stay was between 28 and 30 degrees. One of the reasons we booked that place was certainly to hangout at / in the pool. I mentioned our disappointment to the owners right after arrival and was told that they will start with the cleaning immediately. Just 5 to 10 minutes later I saw the person handing the pool was leaving the place for that day. I called the owners and was told again that they will clean the pool asap. The next morning I was told the pool will not be usable during our entire stay with a variety of strange and unreasonable explanations. The second and much more severe problem about our room was that is directly connected to the next room just separated by a tiny door. The result is that you can hear everything what is happening the room next door. We could even hear the people breathing during night, not to mention other things even the neighbors were not noisy people at all. This is just not acceptable. We found hardly sleep. Another point is that the room has no window (no AC as well), if you want to have fresh air during the night you need to open the entrance door which is facing directly to the common areas of the garden/pool. We kept it close due to security reasons/feeling. There are several other things about this place which led us in the end moving out to another place (with functioning pool). Catarina's capacity to handle criticism is at low level. We are definitely not penny-pinches and there are major shortcomings at this place. If you have a expectation level of youth hostel then you might be happy but if you expect anything above, I suggest try to find something else for that price.
---
Accueil minimum sans contact avec Catarina Bel endroit Pas de glace dans la SdB Pas de petit déjeuner
---
La permanenza da Caterina è stata esattamente come avevamo immaginato, un piacevolissimo soggiorno! Siamo stati accolti dai genitori che ci hanno dato utili informazioni su come organizzare la nostra permanenza nelle Langhe e sui sentieri da percorrere a piedi e in mountain bike nei dintorni. La camera è tranquilla, luminosa, spaziosa esattamente come da immagini. Tutto è curatissimo, anche il giardino...ideale per iniziare a prendere un po' di sole in preparazione alle vacanze! saremo lieti di tornare.
---
Hello, I'm Caterina. I am a psychologist and I work with children. I live in the countryside and I really like it so I'm happy to share this beauty with other persons!