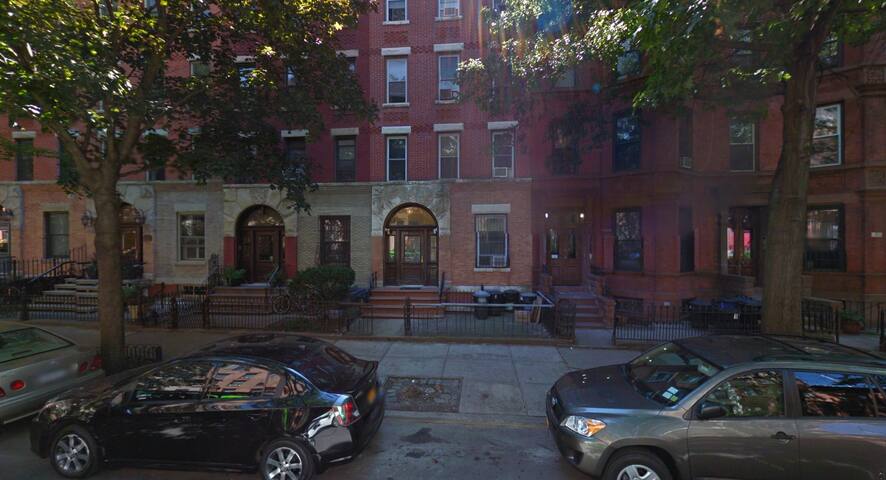 Special Offers: Guest Assistance
This is a "placeholder" listing that allows Brooklyn&Breakfast hosts to assist guests who have special needs or whose itineraries require complex reservations. Relevant details of each individual offer to be contained within guest messages. YOU CANNOT BOOK HERE WITHOUT A SPECIAL OFFER, AND IF YOU FIND THAT'S POSSIBLE PLEASE LET US KNOW: IT IS A MISTAKE ON OUR PART
---
Best place I have experienced! Len and his team is very very kindly, helpful, caring about the guests needs. You feel like at home. No matter what is your age or from where you come, you always find other guests from all over the world to talk to, or if you want to join some activities. Great is the breakfast in the garden. You can observe how the vegetables and herbs are growing, and also you see special birds, e.g. the red Cardinal! Rooms are in different size, but all I have seen were very nice. I would stay here again if I came back.
---
This was my first experience using Air BnB, and I couldn't be more impressed! The breakfasts were amazing, and the place was such a great value! The neighborhood is safe and beautiful, plus its close to transportation and plenty of bars and restaurants. If you get the chance to stay here definitely do it, Len will make you feel like family!
---
August 21, 2015

I'm Len. I'm an amateur cook and vegetable gardener, an entrepreneur, and a traveler, by bicycle whenever possible.

I live in the first floor apartment of my beautiful four story brownstone in Prospect Heights, Brooklyn. My cousin Tania (https://www.airbnb.com/users/show/9772800) lives on the 2nd floor, and we're both new hosts on AirBnB.

I try to assist all kinds of travelers by offering more than just some space and a bed. Explorers on a budget, families, young professionals, and experienced business travelers have different needs, and Prospect Heights can be a great neighborhood for all of you.

For now, my listing(s) will be for travelers booking short stays in the next 60 days.

Tania's are aimed at visitors coming for longer stays or planning further ahead (no instant booking, but we respond quickly).

Let us know how we can help with your visit to Brooklyn and to New York City.

AirBnB suggests sharing a "five favorites" list. Why not? I've traveled to dozens of destinations all over the United States and Canada, and around the world for work and for holidays.

Some of my all-time favorite trips, in no special order:

-Three weeks on the South Island of New Zealand. My first time celebrating New-Years-Eve in Summer. Made new friends and saw a landscape that is even more amazing in person than in the Lord of the Rings movies, no special effects required.

-My first visit to Vietnam in 2006 for a weeklong wedding celebration then a not-for-tourists tour led by locals: the newlyweds! (Yes, my friends still got a great honeymoon, after a week of hosting 10 guests, not just for a home, but for a country).

-Nine weeks bicycling in France. French food is probably my favorite, and with "cyclotourism" holidays there is almost no limit to how much I can enjoy without putting on pounds.

-My first ever cycling tour, from Los Angeles to San Francisco, with two old friends from high school not long after University. The scenery, meeting other cyclists while camping, and the feeling of accomplishment each day made me a convert to vacations spent pedaling.

-On a business trip to Manilla in early November 2000, I got to watch a peaceful political revolution across the street from my room! At the same time, I was following the news: voters back home in the US were learning that it can take more than just an election to decide who gets to be president.

If you read this far...well, thanks again! I hope to hear from you.
语言:
English、Français