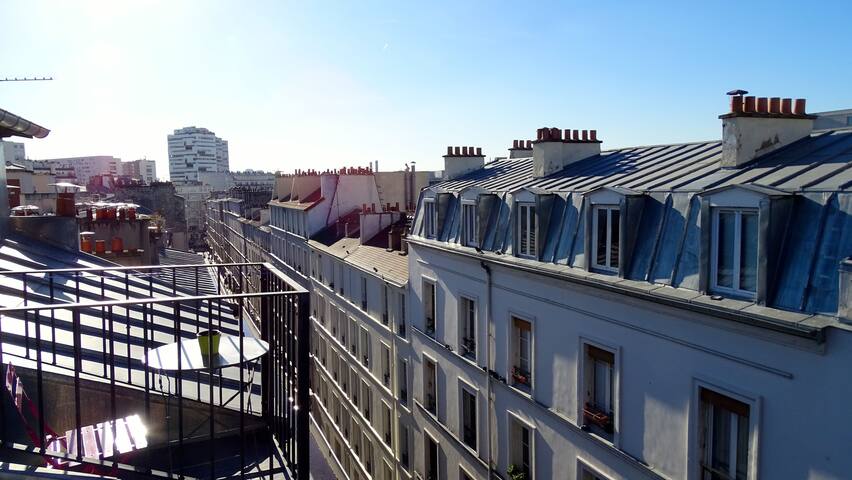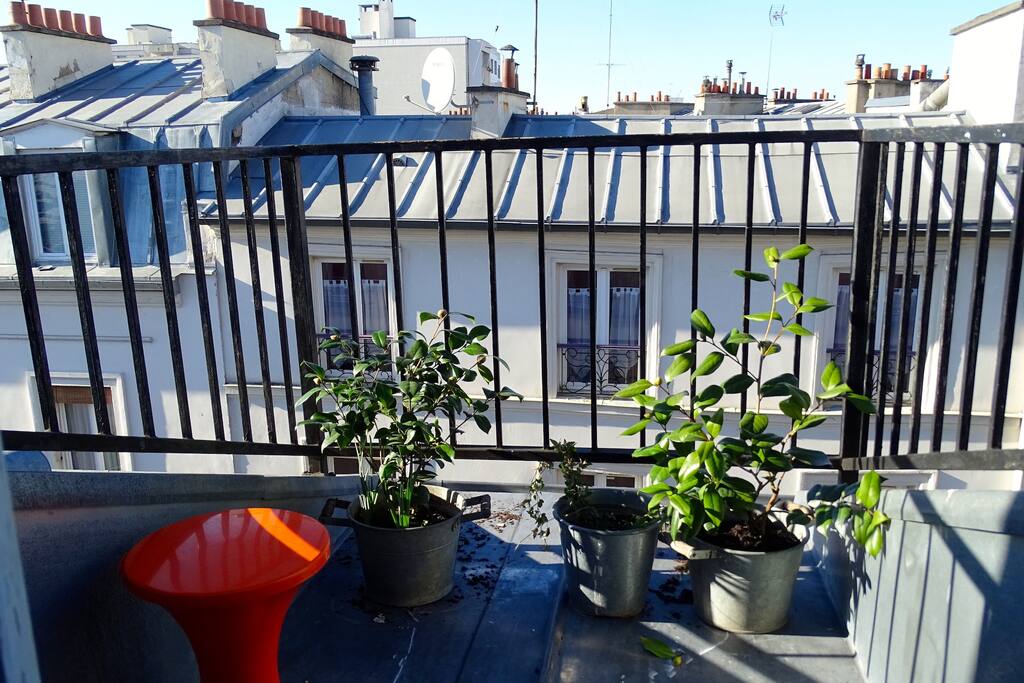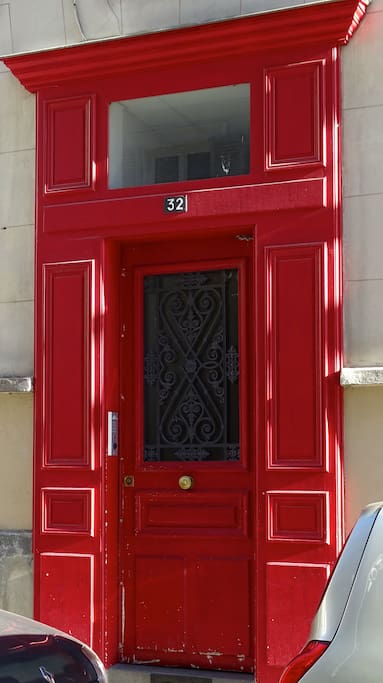 I have to say I did have a great time here during my stay. Our host Veronique is a considerate person who will let you know the information around the area such as metro station, supermarket, restaurant, pharmacy store or so. Regarding to the house, even though it is a small one but it equipped all the things you need in your stay. And the sofa bed just got renewed which is really comfortable, not to mention this apartment has an elevator!
---
L'appartement de Véronique est vraiment parfait pour un séjour à Paris : très propre, très fonctionnel et idéalement situé grâce à 3 stations de metro très proches. Et il a en plus l'avantage d'être très calme et de disposer d'une petite terrasse fleurie très agréable. Heureusement qu'il y a de l'air climatisé pendant les vagues de chaleur :)! Véronique en plus d'être très sympathique, est aux petits soins pour que l'on se sente chez soi et très disponible. Merci Véronique pour cet accueil ! Je recommande fortement l'appartement de Véronique. Vous pouvez y aller les yeux fermés ! Julien
---
Véronique was an excellent hostess. She was flexible at check-in and check-out, made sure we had everything we needed and checked in by message from time to time just to make sure we were Ok. The flat was so clean, and the location couldn't be better. There are 3 metro stations nearby so we seemed to always find a direct line to wherever we needed to go. We also really appreciated the details: shower gel & shampoo, washing up liquid and a cold bottle of water in the fridge when we arrived. Fantastic!
---
While location is great the apt did not have working air conditioning and the bathroom and towels had a terrible mildew smell. Host did respond that she would try to come by the next day with new towels but was out of town. Host asked me to add water to AC floor machine which i did; however, it did not work. She also had a standing fan which she asked me to use instead of AC. As this is on 5th floor, city apt, the alcove where the bed is located directly under the roof was entirely too hot for anyone to sleep comfortably. Host told me to sleep on futon couch which I did but it is old & not flat - it angles down on one side. Also host had someone else meet us who spoke no English & was frustrated when I asked questions about the AC unit, lift & entering building. Greeter stayed only about 2 minutes & left even though AC was not working. Host offered only a partial refund.
---
2 bus stops from Nation station, many metros and RER are crossing, you can walk a bit from the station too. Also another metro stations and bus stops are there. Then, suitable for city explorer. Small but cozy space, you can enjoy the view of roof top terrace. Low roof bed space is interesting for me, kitchen and bathroom have enough space and very clean. I would like to stay here again! Extremely recommended!
---
Charmant studio atypique, idéal pour un couple et/ou avec enfant, très lumineux au 5 ième étage avec ascenseur, très calme et confortable, grande fenêtre et petite terrasse. Marché d'Alligre tous les jours, 3 stations de metro à 5 mn a pieds.
---
---
---
Smoking sur la terrasse seulement, pas plus de 3 personnes,
pas de bruit après 23H.
---
---
---
---
We are there for a short visit , interested in flea markets and local life experience, bars , restaurant and shopping.