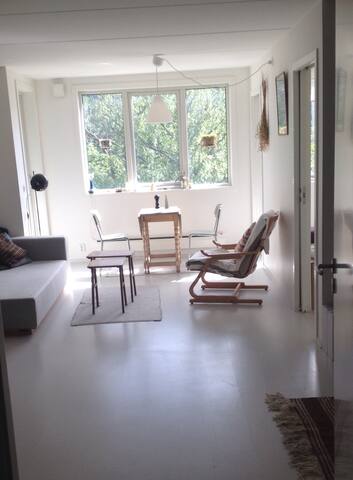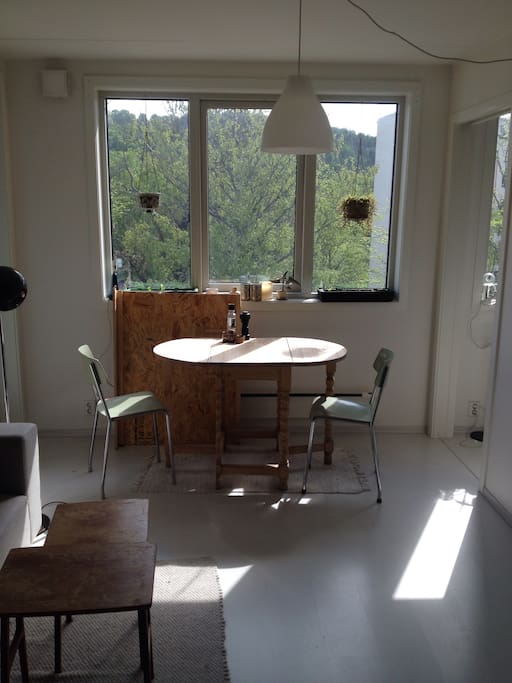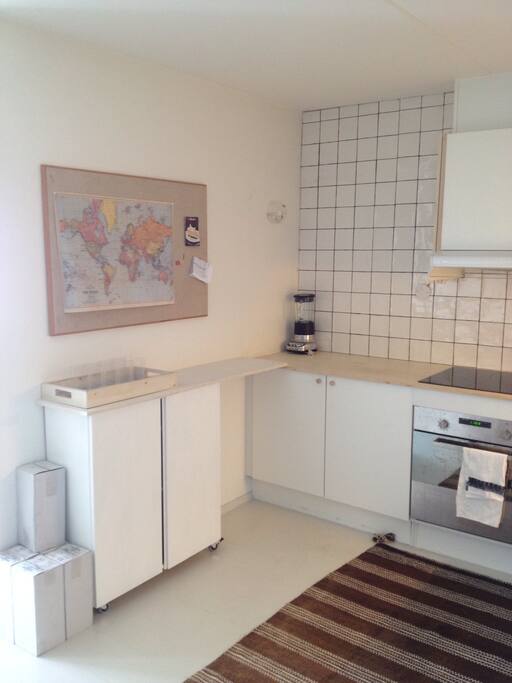 This was my first time of using Airbnb and staying in someone else's apartment and I am so pleased it was such a fabulous experience especially as I was travelling on my own. I waked to the apartment from Oslo central station and it took me about 20 mins with a medium sized case. You can take either the bus or tram from the train station but I wanted to walk as it was such a lovely day. The flat was perfect, cosy, warm and I because the weather was so warm I was able to sit outside on the balcony when I arrived and it was blissful. Karoline met me outside the apartment when I arrived and it really felt like being in a home in just another country.
---
We had a nice stay in Oslo. The appartment is as shown on the photos and has everything you might need. It is maybe a 15min walk from the city centre and a bus stop is just around the corner. The appartment is on the 4th floor so in case you are afraid that it might be noisy: that is not the case, we had a gread night sleep there. Everything was fine in the appartment, maybe only the kitchen could have been a bit cleaner but overall we really enjoyed our stay and would recommend the apartment if you stay in Oslo.
---
Communication with Karoline was great at the first time. She provided us detailed instructions for getting around, checking-in etc. The flat is clean, spacious and modern. What was very disappointing is communication with the host after we've ran into problems. Wi-Fi was not working, and after hearing that Karoline has just stopped talking to us. We were just left there without internet, further help and even detailed check-out time/instructions. Would that not be the case, it could have been absolutely great experience. I hope that host will improve communication with the guests in future, because the apartment itself is great.
Hi! Im really sorry about the internet, for some reason my neighbour managed to cancel mysubscription... I actually sent you several messages from my phone asking if you wanted me to come around to have a look at the internet, but did not get answer back from you, you obviously missed them for reasons I do not know. So yes I find communication With the guest important (and wont use phone Messages again..)
---
Jeg er en norsk jente på 32 år, jeg bor i Oslo, jeg jobber freelance som designer ettersom jeg er utdannet klesdesigner, men jeg har også en jobb som miljøarbeider for å sikre en fast inntekt. Mine interesser er naturlig nok design av mange slag, men på ferie er jeg også opptatt av god mat og å nyte livet.