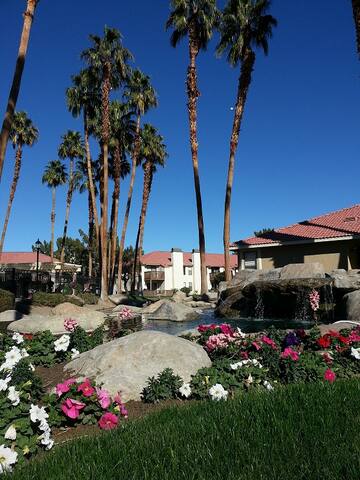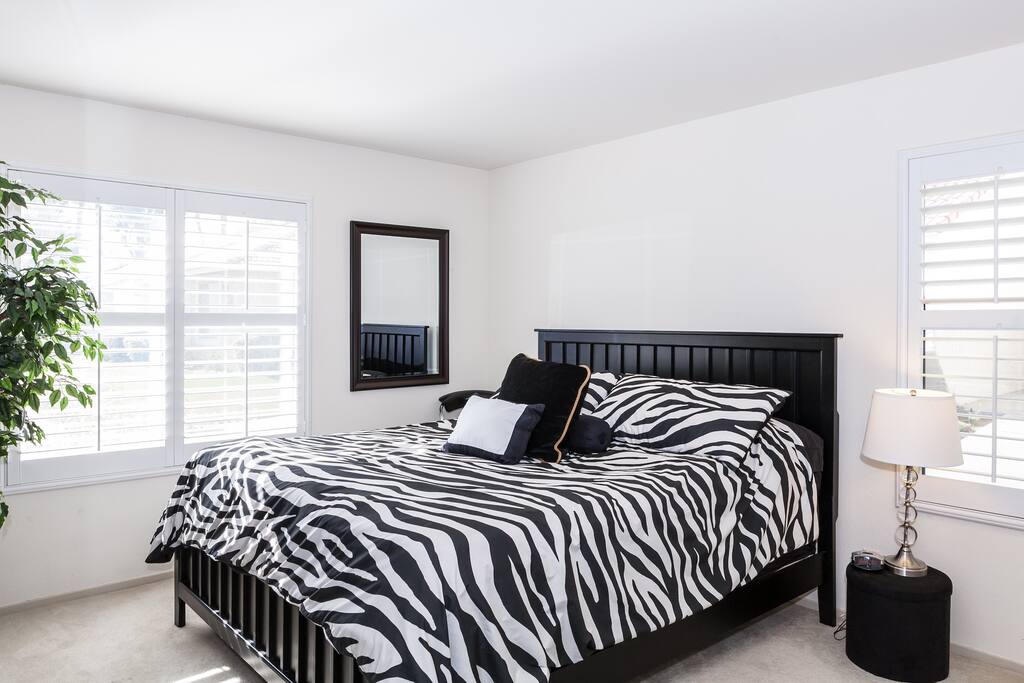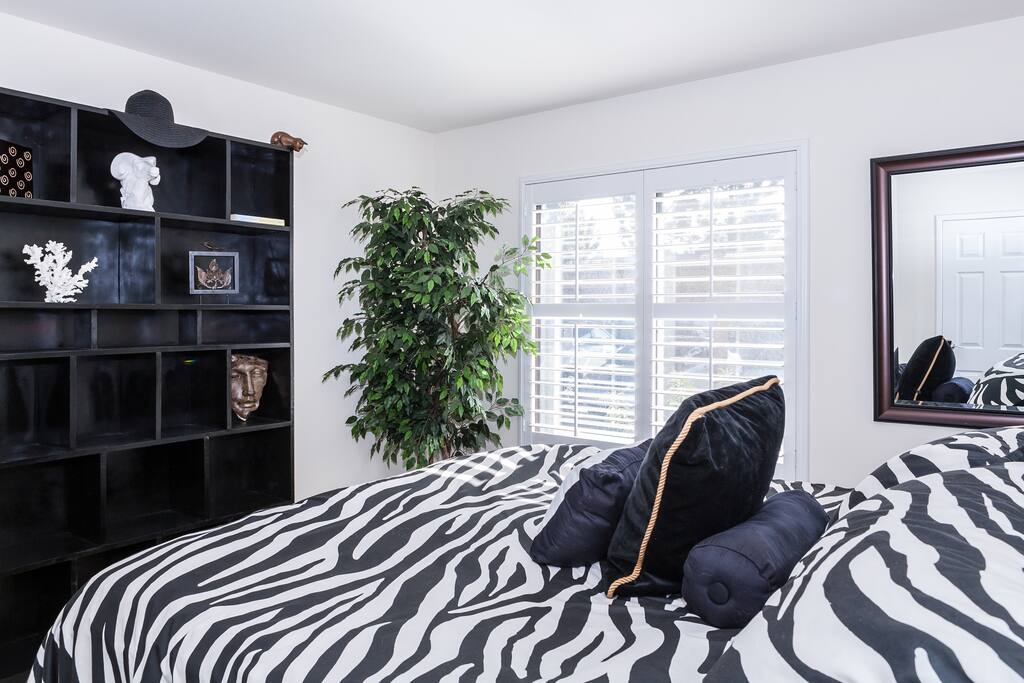 Darci's place was perfect for our stay! I went to Palm Desert with a couple of friends for the BNP Paribas tournament and to have a relaxing getaway. There are two tennis courts, and a pool, and her place has the volleyball court right out back. We unfortunately didn't end up using any of these amenities, but I definitely will next time I stay here! The place is a quick drive to restaurants and anywhere else you might want to go, and it's nicely secured and really well furnished and comfortable. Communication with Darci was pretty seamless and she was very nice in person as well when we picked up the keys/access cards. And although I'm not recommending this, I'll say that I even forgot to roll up my driver side window one evening while parked there, and nothing was taken from my car (so the area is safe)! My friends and I had a wonderful time staying here, and I'll definitely be looking to book this place next time I'm in the area!
---
We were delayed due to traffic by a couple of hours and Darci was kind enough to wait for us despite the delay. The condo was just as advertised and the location is great for the music festivals in Coachella. The apartment is fully furnished and has all the necessary appliances to make you feel at home.
---
Darci was so incredibly accommodating to our group. We stayed in her condo during Stagecoach and she was so kind and made sure everything was ready for us when we arrived. The condo was in a perfect location with two parking sports right next to the unit. The unit itself was extremely clean, and fully equipped with enough bedding and towels for all of us. I would definitely recommend this unit to a group of friends or a family because it very easily fit our group of 7 and Darci was a great host!
---
Darci and Devin were awesome hosts and the condo was lovely! It was perfect for our Coachella weekend. You can either take a Lyft to the shuttle stop (~1.5 miles) or drive to coachella (took about 25-30 mins including traffic). The only thing that is listed in the listing we didn't come across was the air mattress. We left the condo gate opener in our rental car, but Darci and Devin were very understanding and took the replacement fee out of our deposit.
---