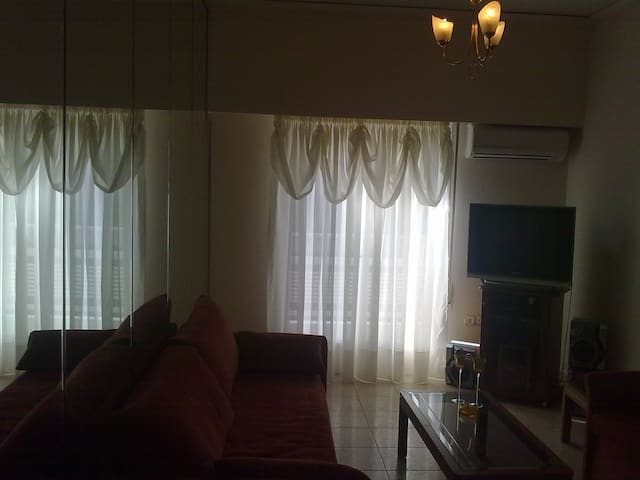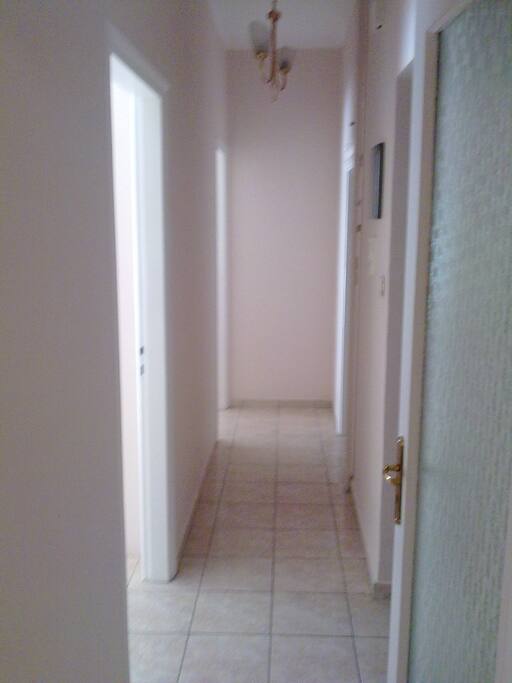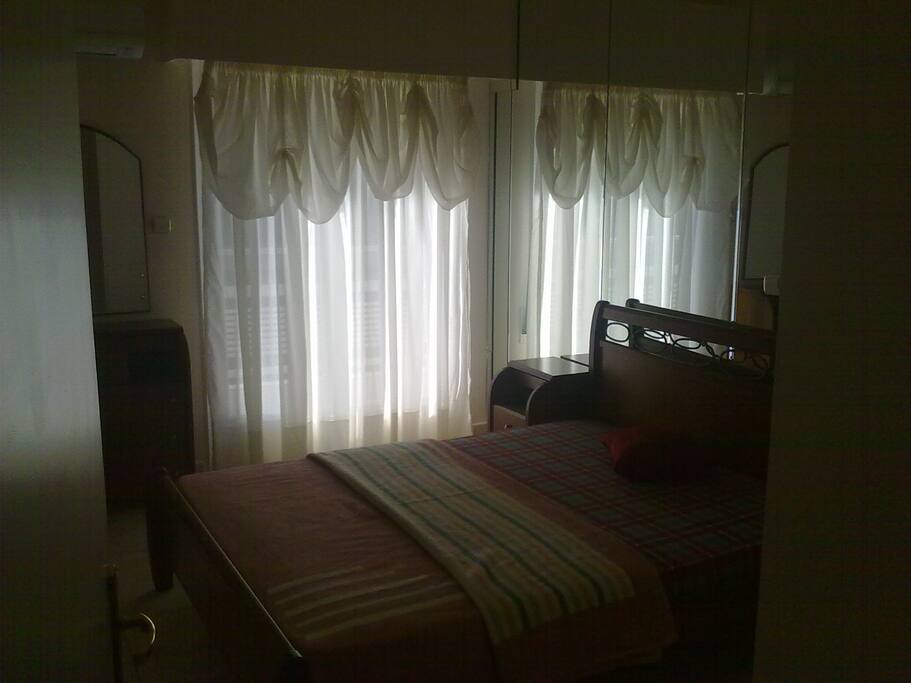 房源
BEST VALUE FOR MONEY, BEST LOCATION.The apartment is located in one of the most safe areas in Athens. It is 797 square feet (74 square meters), fully refurbished, with 2 bedrooms (fully furnished -LCD TV, Air Condition/Heating, etc), 1 living room, kitchen (cooking facilities included) and bathroom.

Nearby, you can find grocery stores, bakeries, mini-market and butcher. Greek traditional tavernas are located a couple of minutes away from the apartment.

Located near the hottest spots of Athens such as Panathinaikon Stadium (1896, First modern Olympic games hosted there), Zappeion and the National Royal Garden (recentrly renovated), 10 minutes (on foot) from Kolonaki (the most fashionable place in Athens), the Sintagma square (metro/tram stations), 13 minutes from Lycabetus hill, 15 minutes on foot from Plaka/Monastiraki (hundrends of traditional tavernas and shops) and finally 10 minutes from many museums such as the War, Vyzantinon and Cycladic Art Museums.

We will be more than happy to answer all questions. Do not hesitate to contact us for any further assistance.
---
Great experience with Menelaos. He was very thorough and made impeccable arrangements to meet in spite of our airline delays. The apartment is in a wonderful neighborhood with real Athenians. We met some of the kindest people in the shops there. Although the place is not right on the main drag, it was very easy to grab taxis at any time of day or night. The place was extremely clean and very functional. We had some issues with getting all the air conditioners to work all the time, but it could be my inability to operate European-style units. Regardless, the apartment was very comfortable with plenty of room for my family of four.
---
Bardzo dziękujemy za udany pobyt. Mieszkanie było czyste i wyposażone we wszystko co było nam potrzebne. Czas generalnie spędzaliśmy na zwiedzaniu ale wieczorem można było spokojnie odpocząć. Położenie mieszkania- 20 minut spacerkiem od centrum. Dobra komunikacja z Menelaosem. Elastyczny czas opuszczenia mieszkania . Dziękuję i pozdrawiam
---
Terrible experience. Owner is extremely unfriendly and hostile. accused us of being drug abusers when he saw body powder on the bed, repeatedly used vulgarities, called us abnormal, said we messed up his place when it was not at all messy, threatened to call the police, threatened to kick us out ,warned us not to give him a bad review, blamed us for the wet floor in his kitchen when his washing machine malfunctioned, made us pay 20euros to open the door to his house(we accidentally left the keys locked in), made us pay for his phone bills(overcharging us), atrocious attidue and terrible serivce. Ruined my entire greek (URL HIDDEN) NOT USE ROOMS FROM THIS GUY. it was also terrible location. he continues to claim that merely accidentally leaving the keybehind(by pure accident and yes, folly) was "extremely irresponsible" and therefore deserving of the numerous vulgarities and threats he used against us. we even have pictures of theapparent "messy state" the place was in (which of course is not even messy). tells me he wants to take this up with my country's consulate nw. future users, you decide. is leaving a key in the room by accident (the door autolocks) deserving of such atrocious treatment. it really is your choice.cheers, only wanting to help here
---
hi! i am menelaos. i love music, movies, traveling, and good food. My apts are low-priced and fully equipped. while you are in athens i will do my utmost to make your stay an enjoyable one.
语言:
Deutsch、English、Español、Ελληνικά