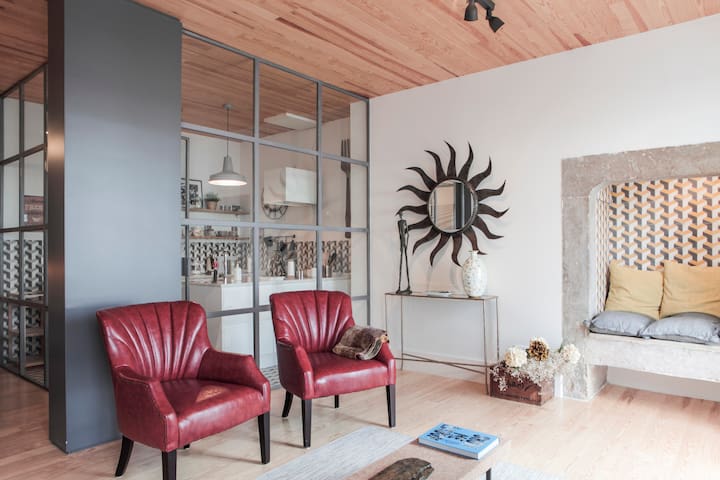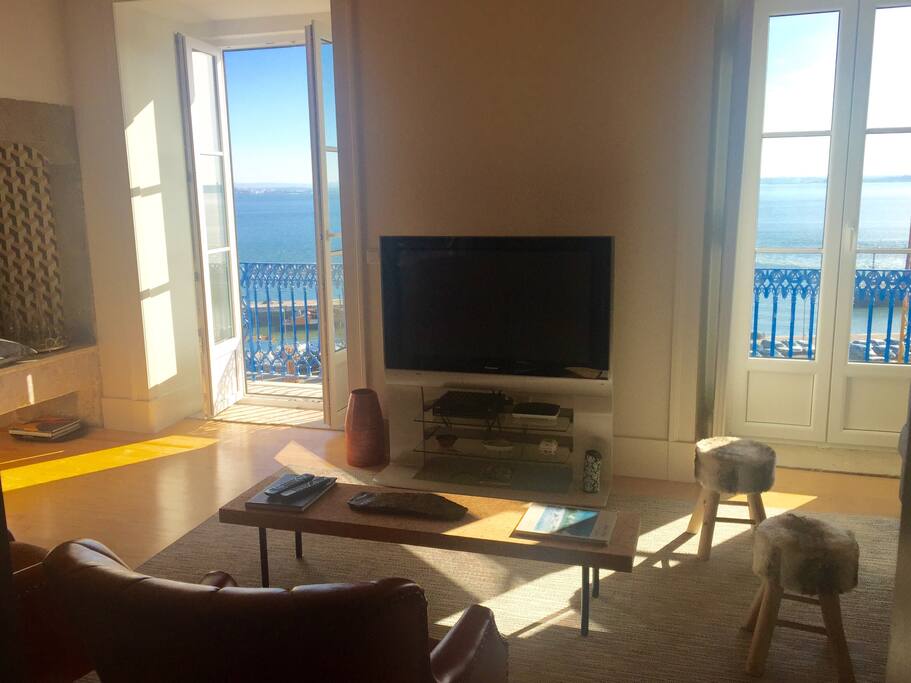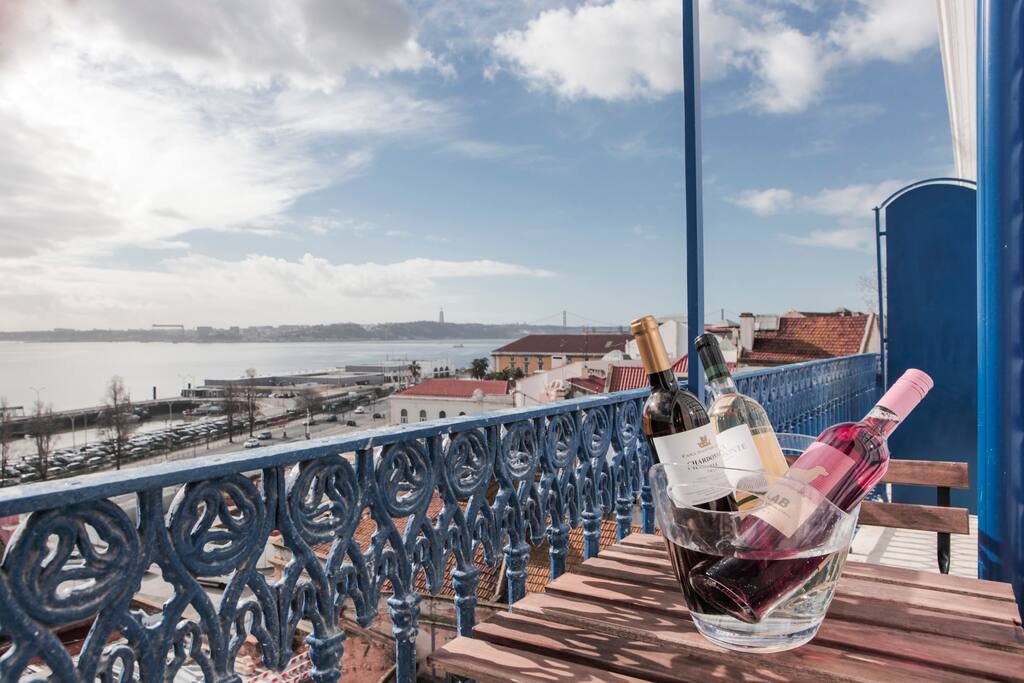 新!惊人的180ºRiverView-Alfama /Séw /电梯
这是一个美丽的新公寓(2间卧室/电梯),位于里斯本 - 阿尔法玛/塞的历史中心的心脏地带。这个现代和明亮的适应性被壮观的河景增添,让您体验真实和波西米亚的里斯本生活方式!
---
---
---
---
---
Have a great time and profit from the nice apartment and neighborhood. Though, please respect all the care I put in the refurbishment of the flat and the decoration. I hope guests treat the house as their own .
Smoking inside the house is not allowed (just in the balconies).
Do not make noise or parties. Please respect the neighbors. Remember that the apartment is located in a residential area
A 200 EUR security deposit will be charged at check-in. This amount will be refunded at check- out if there is no damage at the apartment
Check in is normally after 15h00 and check out before 11h00. You are welcome to come in earlier and leave the apartment later on (on request), if I don't have guests before and after you.
---
---
---
---
TRAVELING WITH A 1 YEAR OLD.... I will start by saying that Joanna's apartment is adorable and colorful, but not necessarily ideal for very young children. What great about the apartment is that the views from the living are really nice and great to wake up to. It was nice to go on the terrace in the early morning and watch the sunrise. Yes, I am up that early with my 1 year old. The apartment was super clean. The bedrooms and bathrooms are a comfortable size too. The master bathroom is basically in the master bedroom. There is a hallway that is between the bedroom and the bathroom with a glass wall on the side of the bathroom and bedroom doors on the other side. So, if you want privacy between the master bedroom and bathroom, you do not really have it. Something to keep in mind for those who may be shy. LOCATION: The apartment location is great if you want to be in the center of the old city and on a very picturesque street. There are a lot of narrow winding cobblestone streets to discover that you can only get to by foot or bike. There is a GREAT CAFE just down the street called Cafe Pois. We ate there almost every morning. The service was very good and there were many choices. There are a bunch of dinner RESTAURANTS in the area that are good if you are not up for traveling too far to get a bite. However, if you have TROUBLE WALKING, it may not be an ideal location since that part of the city is characterized by a lot of steep hills, cobblestone street, etc. My hubby and I were fine with it, but my 65 year old mother had a hard time. PARKING: While you can not park on the street during the week, on weekends you can without a problem. At least it was easy for us and we were there in August...I cannot speak for other times of the year. We easily found parking during the week on neighboring streets. While the apartment is nice, I do NOT believe it is IDEAL FOR FAMILIES WITH very young kids (6 months - 3 years???). Joanna provided us with a comfortable crib and high chair, which was great. But, some of the furniture was not very stable and we felt that it could esily topple if a kid tugged at it a little. Also, the TV unit has glass shelves with sharp corners that our son banged his head on a few times. We had to block off the TV so our son couldn't get close to it. Please keep in mind, we like to give our 1 year old the freedom to move around without us having to watch his every single move...that said, we don't leave him alone in a room either. But it doesn't take long for him to get from one place to the next. Also, Joanna...
---
My name is Joana, I am Portuguese and I love Lisbon!!
I was born in Cascais, which is a beautifull town just 30min from Lisbon, and lived there until 5 yeard ago. But right now I live in Lisbon. I am loving living here, the city is just getting better and better each day. Everyday I am surprised with something new. Too bad that I don't have the needed time to do and go everywhere in Lisbon. :) I guess nobody has, since everyday there is osmething going on or something new .

I really love this city and I wish you will feel the same. During the weekends, I find myself a real tourist, exploring the city...And every time, I am surprised by something new & cool.

My favorite thing in life is to travel, to explore, to live new things, to meet new people, to be adventuress. I also love my 2 dogs, which are my best friends and I am lucky I have the oportunity to walk them on the beach just 5 min from my parents house.

I studied management and I work on a real estate investment company, which is allowing me to discover more about this curious world. Lisbon is under lot's of eyes, since it's a great place to invest and live!

Thank you!
Joana

语言:
English、Español、Português