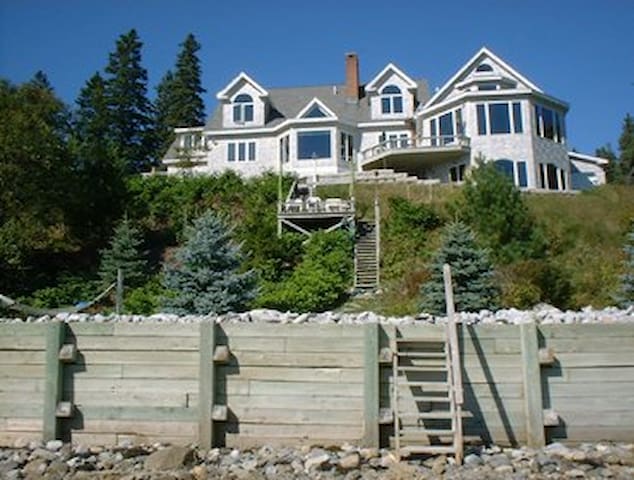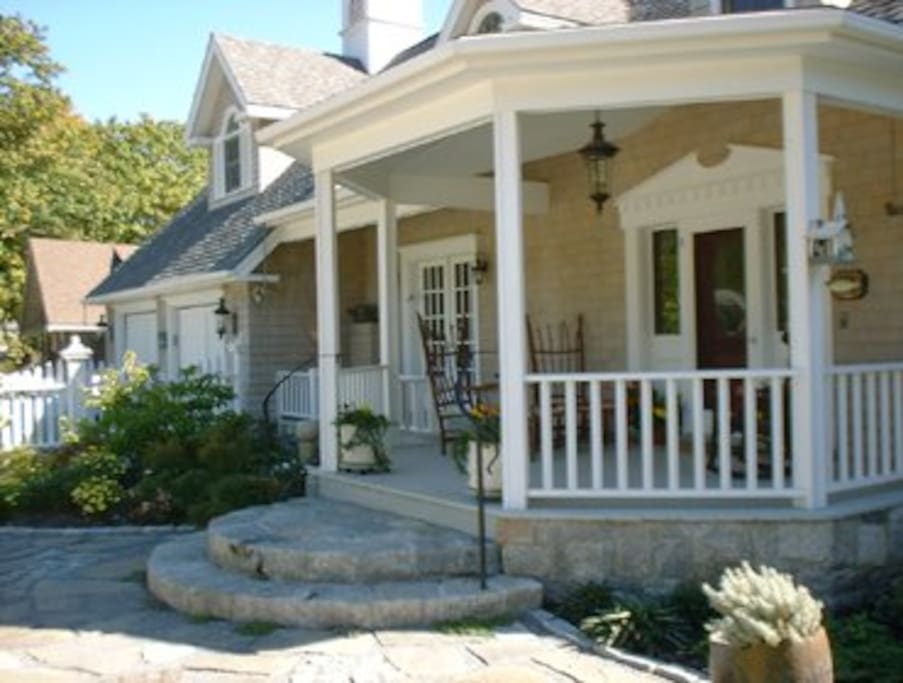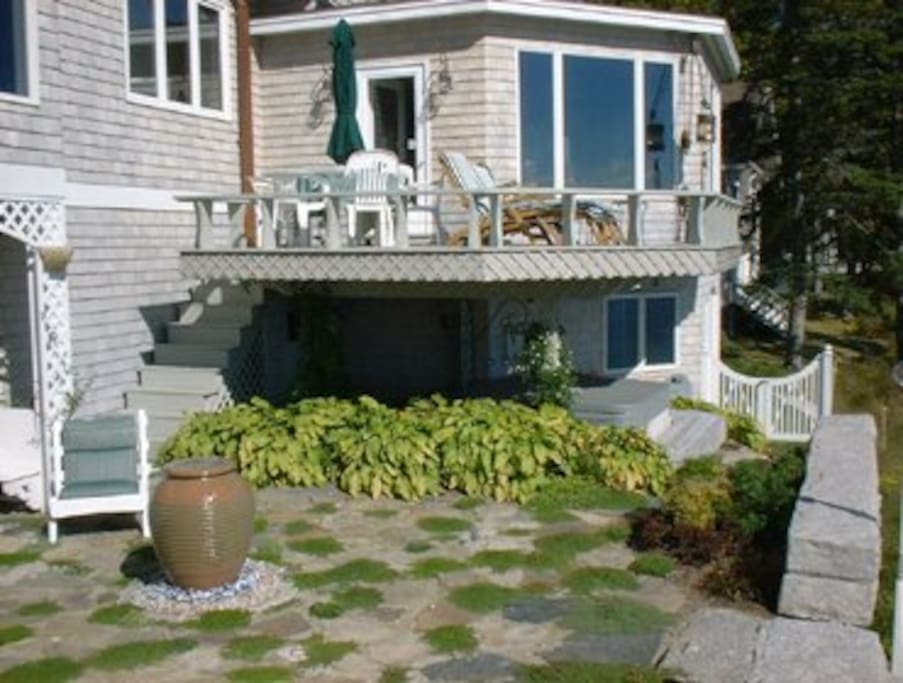 Castine is a small historic village on Penobscot Bay, one of the most beautiful bodies of water in the world.
房源
It has a rich colonial history. Originally occupied by the Tarrantine Indians, it was first colonized by French missionaries in the early 1600s. It was subsequently occupied by the French, Dutch and British. During the revolutionary war it was the site of the greatest naval defeat in American history prior to Pearl Harbor, the Penobscot expedition, during which Paul Revere established an artillery battery on an island directly across the harbor entrance from the house. The town has a museum documenting its history. There are numerous historical markers, revolutionary war forts and other landmarks. Featured as one of Maine's 10 prettiest villages in the September 2012 edition of Downeast Magazine, Castine is also recognized as one of Maine's most walkable towns. Its architecture is quite varied by period and includes a number of early colonial homes and buildings as well as early twentieth Century cottages. There are a number of restaurants and shops. There is an active waterfront with town docking facilities and rental moorings. A nine hole golf course and clay tennis courts are open to guests for modest fees. Rental kayaks and guided kayak tours are also available. There are a number of surrounding towns and villages to explore and Acadia National Park is one hour and fifteen minutes away. This is a perfect place for a memory filled vacation.
This 5 bedroom 5 bath home offers a master suite on the main floor with a double and a twin. Upstairs there are three wonderful bedrooms with views of their own. Let the teens have fun in (the child's room). It has a beautiful twin bed and a loft with two more twin beds. The other room has two twin beds in it as well. The master suite offers a queen bed and private ensuite bath - beautiful tile work! The lower walk out level (with apt) offers a pull out couch in the living area and just down the hall from that is a bathroom and another bedroom with a queen bed. All of this sits up on a bluff facing southwest overlooking the entrance to Castine Harbor and down the full expanse of east Penobscot Bay. Its views are a continuously changing landscape painting and the sunsets are extraordinary. The house is a ten-minute walk from the center of the village. It was beautifully renovated in 2000 with cherry floors, extensive built in cabinetry, wood moldings, fine fabric window dressings, and a fully equipped gourmet kitchen. The rooms are beautifully decorated through out the house, including ceramic tiles, original paintings and other fine art, much of it by local artists. There are expansive water views from every room, two decks overlooking the water, and an exquisite garden. There is a ground floor apartment with a separate entrance on the waterside of the house. The apartment has full water views, a kitchen / dining area, and a living room with a home theatre and field stone gas fireplace. The apartment bedroom has picture windows looking out on the bay.
其他注意事项
There is an apartment in the basement that is rented by college students during the school year.
---
We are a family owned and operated Rental Agency in Blue Hill, Maine USA. Let us help you plan a wonderful vacation in our beautiful area!