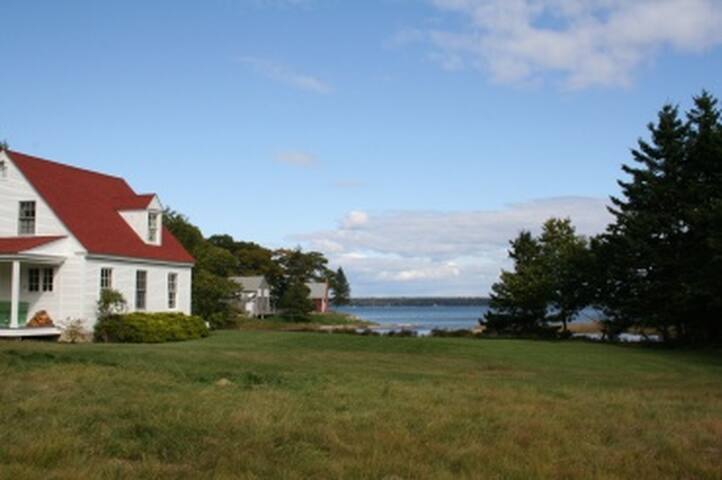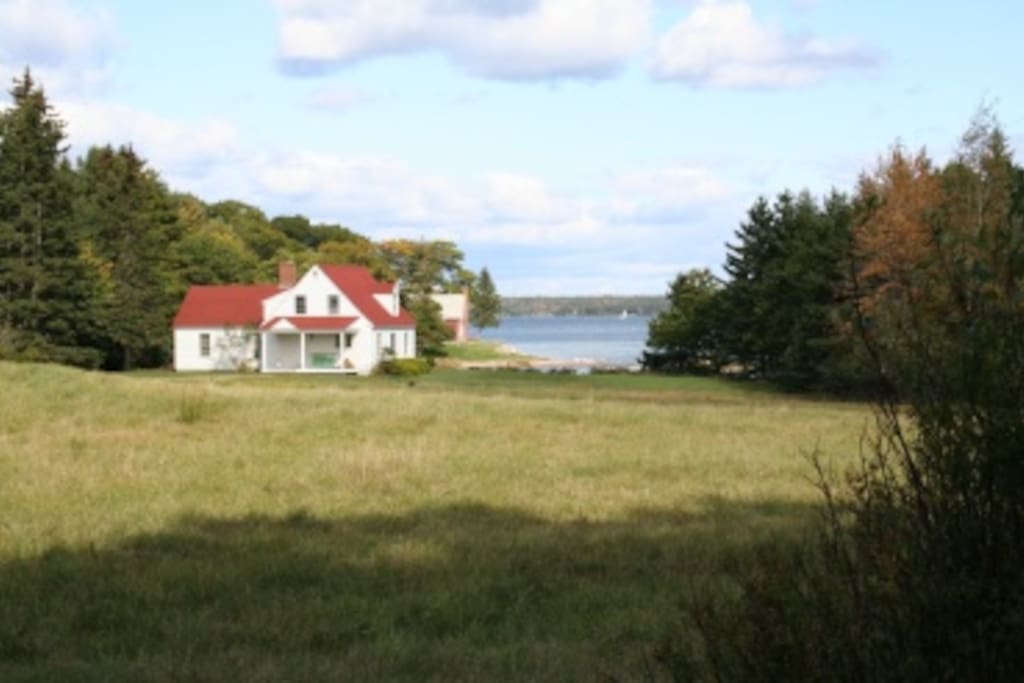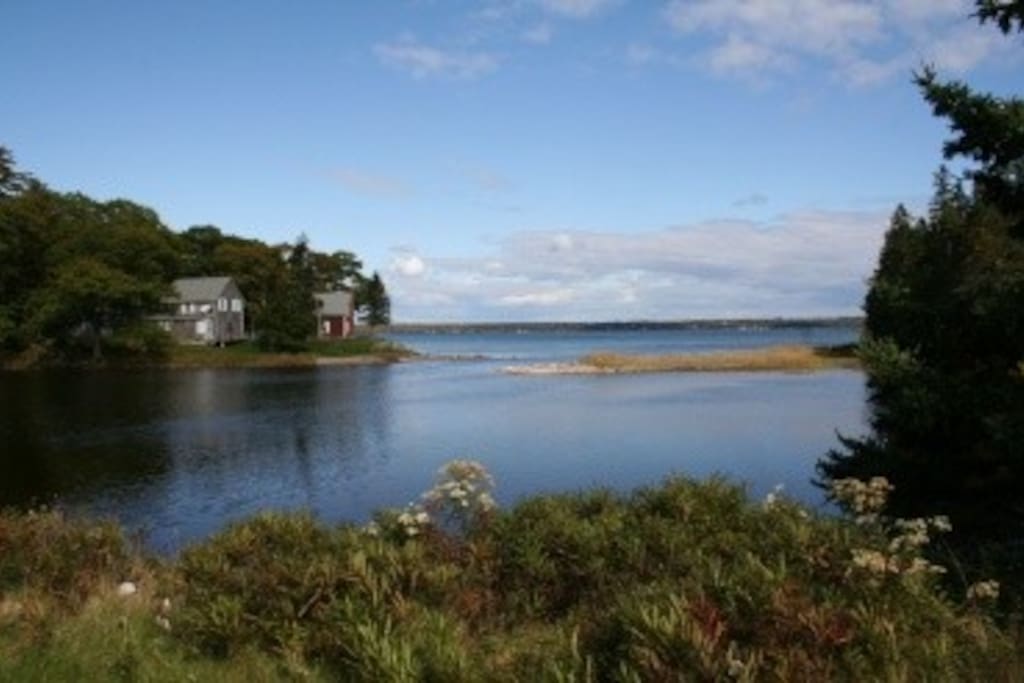 Waterfront, secluded. 2 br/2 bath cottage on pictureque and tranquil semi-tidal cove, w/ acreage, opening on to Eggemoggin Reach. Outstanding scenery!
---
Beautiful house right on the water. Set way back from a quiet road in a lovely meadow. Wonderful place to watch birds and other wildlife (saw an otter.) The house is nicely arranged to take advantage of the views. It's great to be preparing dinner while watching the water. I hope to stay here again. The Blue Hill peninsula and Deer Isle are beautiful places. Amazing coast, gorgeous countryside and sweet little towns. Good restaurants too, if you don't feel like cooking.
---
The Dorsey cottage delivered on its promise of amazing million dollar views and peaceful relaxing days. Exactly like the pictures, the little cove offers an amazing place to unplug, relax and enjoy the beauty. Private, easy access to launch kayaks made it extra special. Watching the tides change with drinks in hand made for a great vacation. Deer Islands unique shops and amazing places to eat and farmers market were icing on the cake. There were however somethings that were pretty dissappointing upon arrival. With a $160 cleaning fee attached to the week rental I would have expected to find everything in order and clean upon arrival. The kitchen had 3 old sponges in the sink and a sticky counter top. The kitchen table had placemats left behind equally sticky. In each bathroom was an opened and used bar of soap in the bathtubs and pump soap was nearly empty in one bathroom sink and none in the other. After a long day of flying in from California, the last thing I wanted to do was find a local market to buy the most basic amenities and have to clean before we used some areas of the cottage. 9 of the light bulbs had not been properly screwed in, so as the sun went down we found ourselves in a dark little cottage. Luckily I had a tall guest that quickly figured out the issue...and there was light. We had a small problem with the fridge cooling but again my guest came to the rescue and reset thermostate with a scew driver after the 1st attempts of simply moving the dial to cooler didn't work. I will say that I got immediate help from the property management when I called. We resolved the issue without needing them to come but they were very kind and accomodating. The couch was in a perfect spot for the view but was extremely disappointing and old. Little pieces of couch flaked off everywere, getting on our clothes, skin and even in the kids lips when they fell asleep on it. Not okay. We attempted to vacuum it but found a 1960s broken down vacuum that really did not work so we also had flakes of the couch on the floor for the week. A few suggestions. A lobster pot and outdoor fire pit and some nice outdoor lounge chairs rather than the small plastic chairs would make the deck an A++. With all that said, this was still an amazing vacation! A little more attention to cleaning detail and spending a little money to ensure the amenities were available and up to date would highly increase the rental opportunity and experience of Maine dining on a beautiful deck with an amazing view. All in all, I would rent again. Thanks for the amazing memories.
---
We are a family owned and operated Rental Agency in Blue Hill, Maine USA. Let us help you plan a wonderful vacation in our beautiful area!