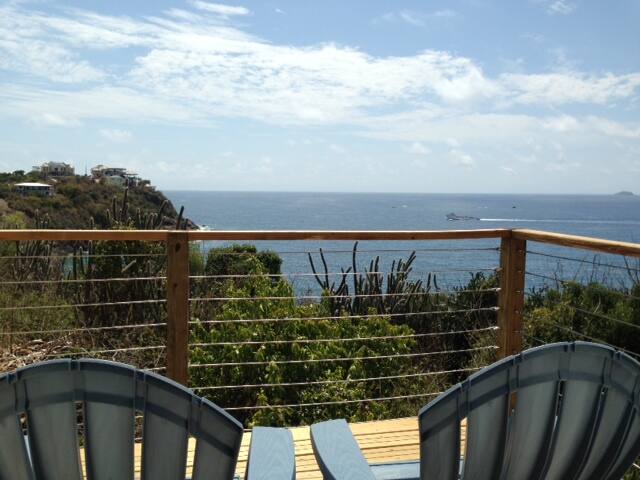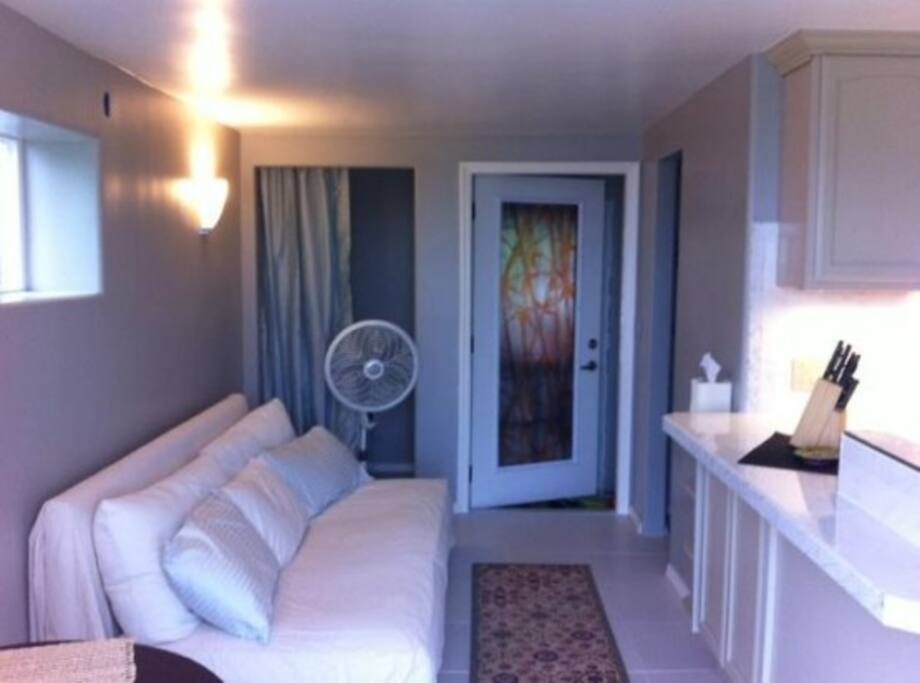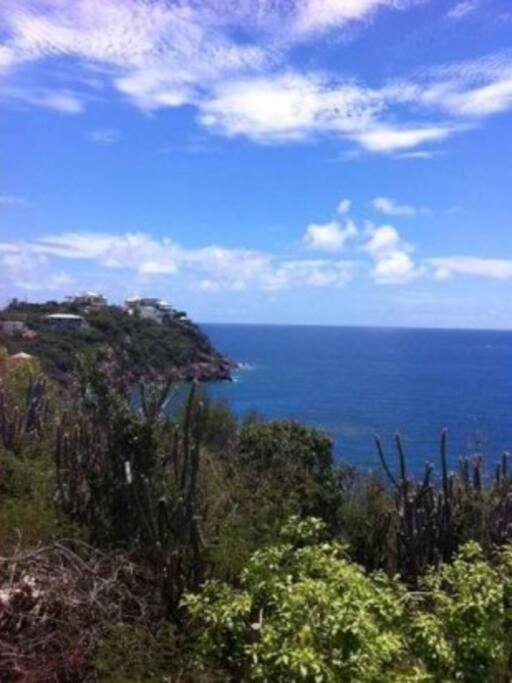 Gorgeous private estate overlooking the Caribbean ea. Guests get privacy and incredible convenience of a five minute walk to Secret Harbour.
---
LOVED this place. Great host, he made us feel extremely welcome. David is the coolest guy to live on these islands. The place is even better than the pictures - clean, well furnished/equipped, just a 1 minute drive from the beach at Secret Harbor. Great vibes all around. Can't wait to be back!
---
I highly recommend Blue Breezes in St. Thomas as a special retreat and vacation unit. It is located a short walk to THE, truly -- the most beautiful 'Secret Harbor' on the island. Here, you can snorkle, swim, dive, boat, eat and drink at Cruze Carribean Bar and Grill located right on the cove. Showers are provided there; as well as a place to eat a great breakfast, lunch, and dinner -- Dinner in the open-air bar area shielded with umbrellas is 20 feet from the water's edge. This is different than the 'fine dining' restaurant also located in an adjacent section and 20 feet from the Beach with a fabulous wine list and 'fine' dinning setting. We arrived to this sanctuary after 7 glorious days sailing on a 45' Island Packet ketch. The listing is as pictured, however, there is no air conditioning at present and we have recommended to the host to acquire a small one for the bedroom -- sleeping in the humidity at night is a challenge unless you are acclimated to the tropical climate. Fan is provided and cool breezes do enter the unit. We birdwatched and star-gazed from the deck; the view is spectacular (as pictured of the Cow/Calf rocks --local dive spot); and passage way for the many caribbean boats coming and going. The stars are spectacular and nature blesses you with the Caribbean fragrances and flowering trees on the property. We loved the architecture of the 'suite' or 'small apt'. Bath shower was great; The bed was very comfortable, all linens were supplied; we did not cook in the kitchen (which appeared to be fully equipped) by choice and ate our meals at the local Secret Harbor Caribbean Bar and Grill; and David (unit owner) was generous with use of beach chairs, noodles, and beach towels, and made our stay pleasant and welcomed -- giving us the privacy we desired--and was most gentle and generous when we did interact for local logistics and information. Having a car would be ideal; and there is local taxi service that can be ordered from the Secret Harbor Resort office. I recommend that you be in clear communication contact with David who is the owner/resident -- re: your arrival time; and follow the very specific directions provided in writing to finding the unit; [which we provided upon our departure. Locating this unit was our only hassle of our entire 10-day trip as streets are not well-marked and local taxi drivers were not familiar with the secluded area of Secret Harbor and the residential numbering system.] Secret Harbor is also known as Nazareth Bay. IT IS A MAGICAL HARBOR, secluded and smaller and more beautiful than the 'Meghan's Beach'. There is a Dive Shop at the resort and looks to be a fabulous dive experience. We sailed and snorkeled the cove; Secret Harbor is a protected area for sea life. Thank you, David, the use of your beautiful space; and Jaron for your 'guiding' us in.
---