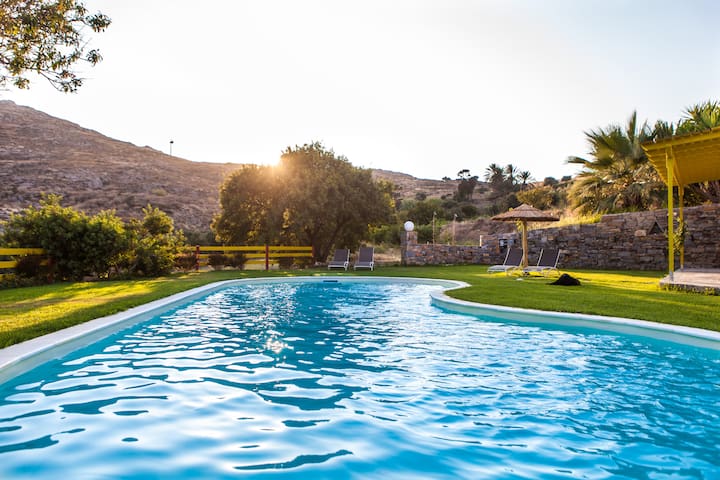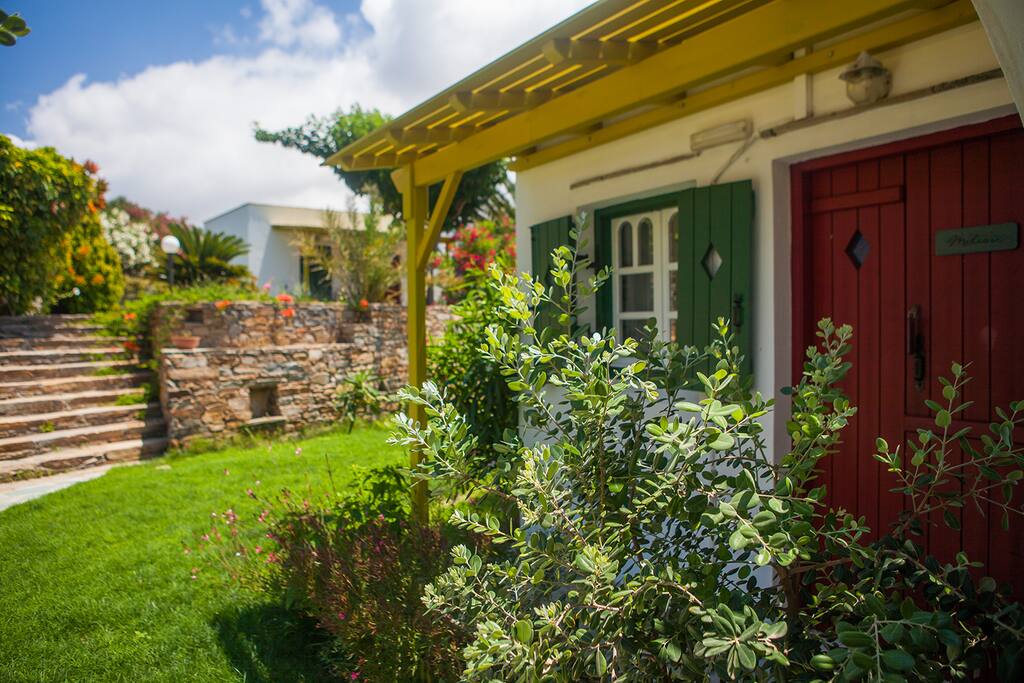 Palatiana Agriturismo-Philoxenia Cottages
房源
The "Palatiana", is a family run business, ideally located in the quiet village of Galini, only 7 kilometres from the town and port of Naxos and 800 meters from the beach of Amitis. Facing the rising sun and the green plains of Galini, our accommodation is ideal for quiet and relaxing holiday.
Amitis, thanks to the strong winds blowing in the region, is considered to be one of the most ideal beaches of Naxos in Power Kiting, Kite Surfing or Stunt Kite Flying.
The "Palatiana" is designed following the traditional rustic architecture. It consists of spacious studios that can accommodate from one to 4 guests, equipped with air conditioning, TV and kitchenette. Each studio has its own courtyard, where visitors can relax and enjoy the shade of lush gardens that surround it.
Reference point of your holiday in "Palatiana" is the direct contact of visitors with rural life, crops, and generally with nature. Beyond the hospitality to visitors in a simple local environment with all the necessary amenities, the active participation of tourists in a set of activities is also provided. Typical of these are:
1. Agricultural activities (observation of the summer crop of vegetables and fruits, greenhouse preparation for winter tomato cultivation, participation in the harvest)
2. Other courses (eg. courses of traditional Greek dances)
Taste the extra virgin olive oil from the olive groves of our farm, vegetables and fruits that George and Tasos cultivate with care and devotion, the wonderful homemade jams that Missis Kate pleasurably prepares and Vangelitsa will make everything within her power to help you discover Ariadne's Island...
"Α lot of sweetness in this island, the faces of the people good natured… and the sea, calm…" ("Nikos Kazantzakis - Report to Greco").
---