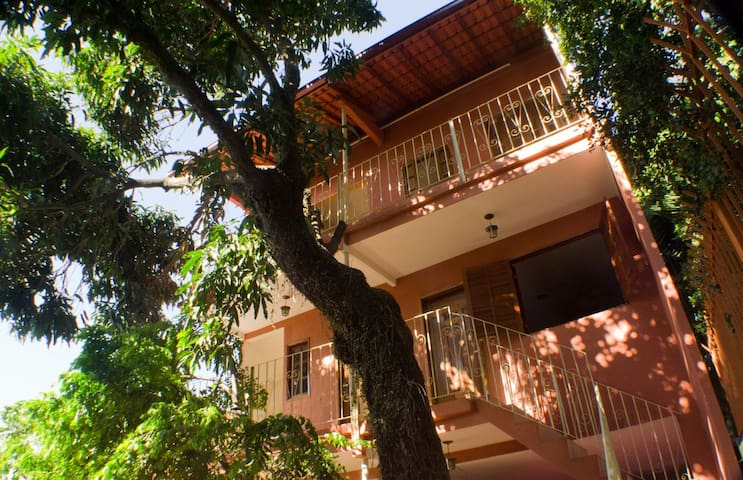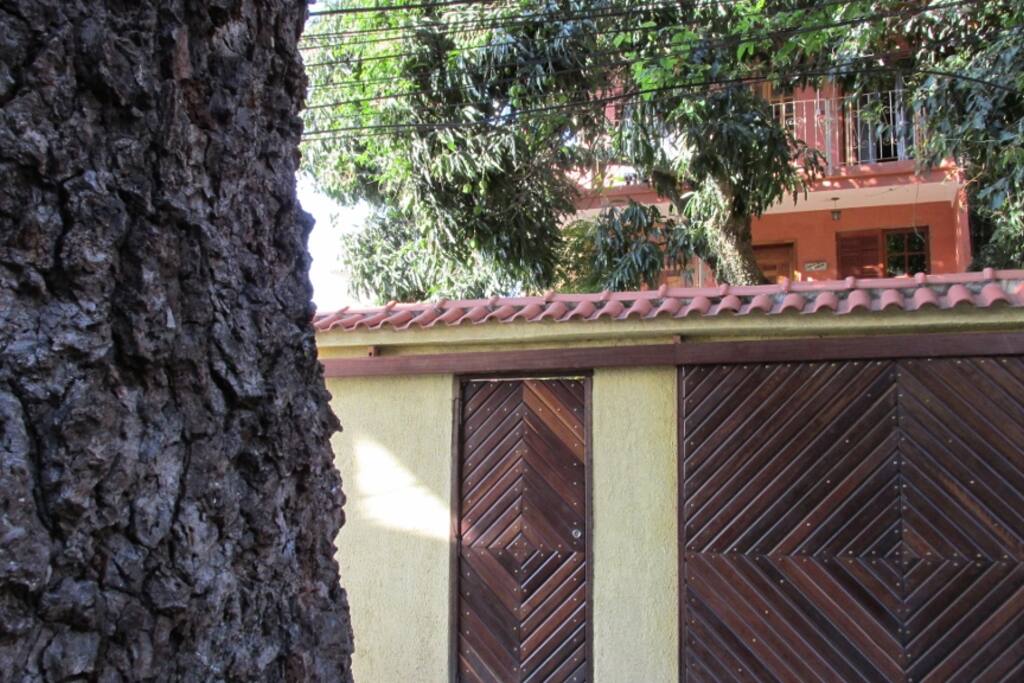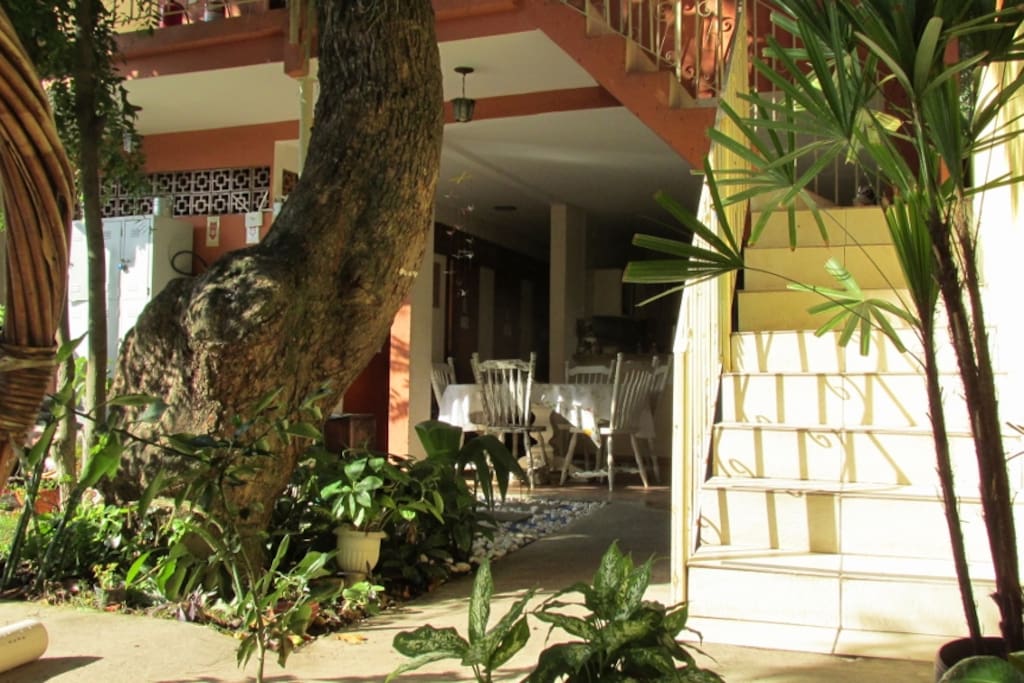 Great Guesthouse in Santa Teresa 4
Our guesthouse is safe, clean, and exciting. We're located near the great nightlife of Lapa and the heights of the Christ the Redeemer statue. You'll find us near the pacified community of Coroa in the beautiful, bohemian neighborhood, Santa Teresa.
---
Luke and Sheila run a nice hostel up in Santa Teresa and it was great being there for more than 2 weeks during the Olympics. As a hostel it's very basic - free wifi, showers, bunk beds and breakfast of toast, ham, butter and fruits everyday, so you did feel like the price you were paying was a tad on the higher side - but I believe the prices had been raised by all hostels during the Olympics. The neighbourhood is lovely to walk around during the day with some great café's, bars & restaurants which have a very casual vibe to them. However in the evenings, once it gets dark, it is not the safest place to be walking out in which is such a shame and information on that might have made me change my decision on whether I should take up this place or not. After dark - going or coming back to the hostel outside of the immediate vicinity, was totally dependant on Uber without which you might as well be locked in - but I guess that's true for Rio now. I however had a great time on account of the people I met and courtesy the Olympics it was a full house everyday. Luke and Sheila did take care and helped a lot in understanding how to get around the city to the different venues for the Olympics and were accessible by phone even if they weren't in the hostel all day. I had a cast on my left hand when I came into Rio and both Luke and Sheila went out of their way to help me find a clinic in which I could get it checked. So ya, I enjoyed myself a lot and that's primarily because of the people you meet, both guests and hosts alike and not so much for the physical place.
---
My wife and I are renting both a house and new guest house in Rio de Janeiro. I'm from the U.S. and she's from Rio. We also offer volunteer work opportunities, airport transfer/pick up and tours. We're located in the Santa Teresa neighborhood, the most laid back and bohemian part of Rio, close to all major tourist destinations and the beach!

Apart from renting rooms and the hostel / guesthouse, we run a volunteer agency. So if you would like to volunteer your time to make Rio a better place while you're here, we can help you find the position that's right for you -- from clearing trails in the Tijuca Forest, to working in an orphanage, to helping out at a ballet school in a favela, we have all sorts of job placements!
语言:
Deutsch、English、Español、Português