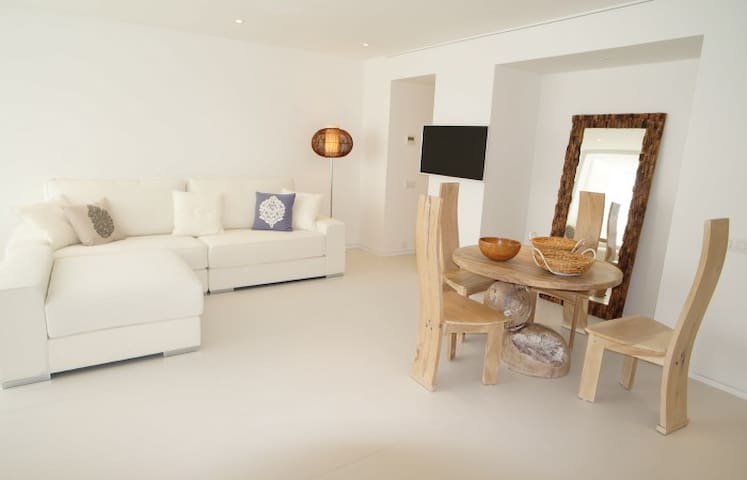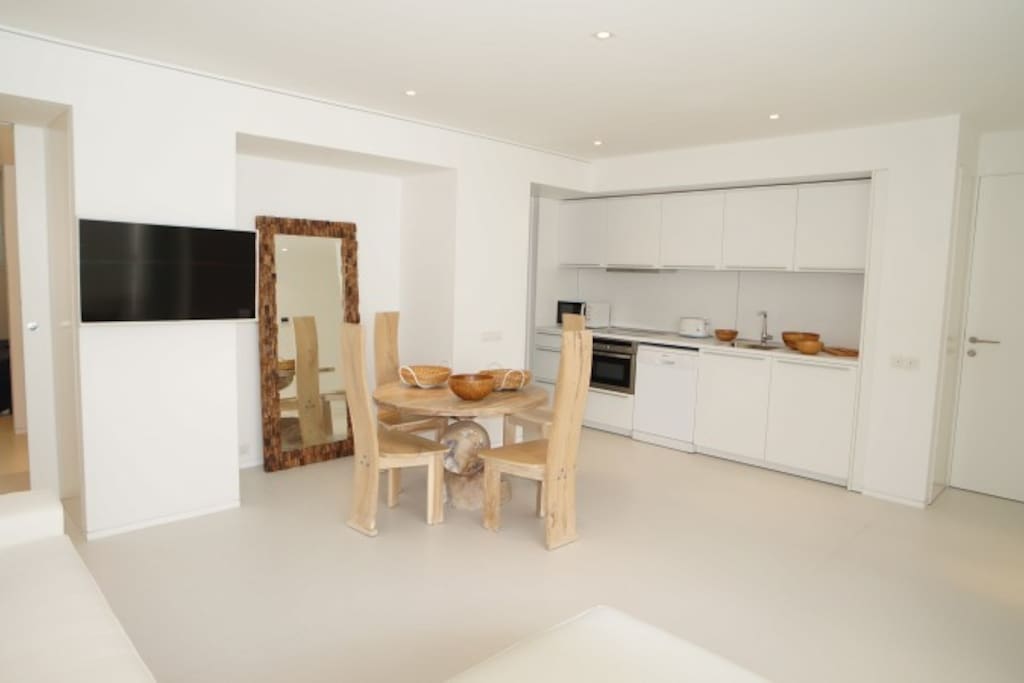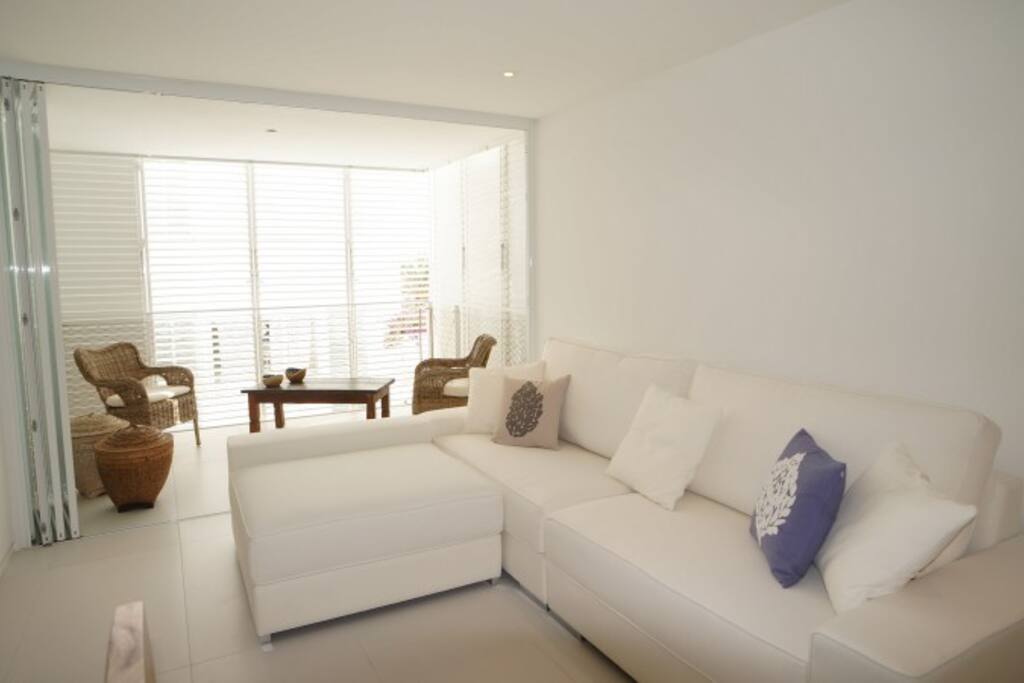 amazing 2 bedrooms and 2 bathrooms apartment in a new building from Jean Nouvel, the name of the building is Patio Blanco in Marina Botafoch 50 mt from Pacha, Cipriani, Lio and a lot of restaurants and bars, private parking, wifi, swimming pool, A/C
---
This apartment is a modern apartment with a lovely pool area (although only has 10 sun beds so it's very difficult to lie by the pool unless you are the first ones up). There is however a small terrace at the back of the apartment with 2 sun beds that the sun is on in the morning. The apartment is secure and has 24hour security on the front gate. Excellent location, just steps away from the Marina and a small supermarket close by. Also close to Pacha, a taxi rank and Talamanca beach is a 10 minute walk away. Luca arranged for us to check in early because our flight arrived in the morning but when we did check in, the apartment had not been thoroughly cleaned (perhaps the cleaner was rushing so we could check in?) Only one set of keys which was not convenient as we were 2 couples even though we had asked for an extra set. The was no shower head on the wall in one of the bathrooms which made to difficult to shower properly (although the other bathroom was fine). Some of the light bulbs were not working and had not been replaced. Generally, if you are looking for a good location to stay with friends for a few nights, I would recommend this apartment. Hopefully the host will make the changes suggested to make this apartment perfect.
---
No parking space as advertised, hair on the floor at arrival, terrible odor from the bathroom - really ruining the experience. Had to chase several time and for 36 hours to get a second key. Not a great deal of essential items for a flat (shower gel, shampoo, kitchen tools, wine glasses etc...). Great location otherwise and the flat is fairly pretty.
---
I stayed at Luca's place with three friends and we had a great time. The appartment was very clean and ideal for a party of four as there were two bedrooms with a seperate bathroom each. The location is also great - only 5 minutes walk to the water taxi to Ibiza City. The nights were sometimes a bit loud as the appartment is close to Pacha Club but as I have a tight sleep this was not a problem :-) I would come back again!
---