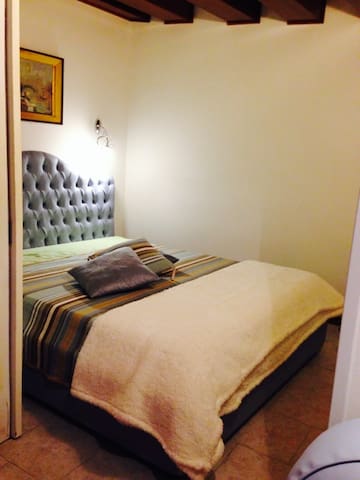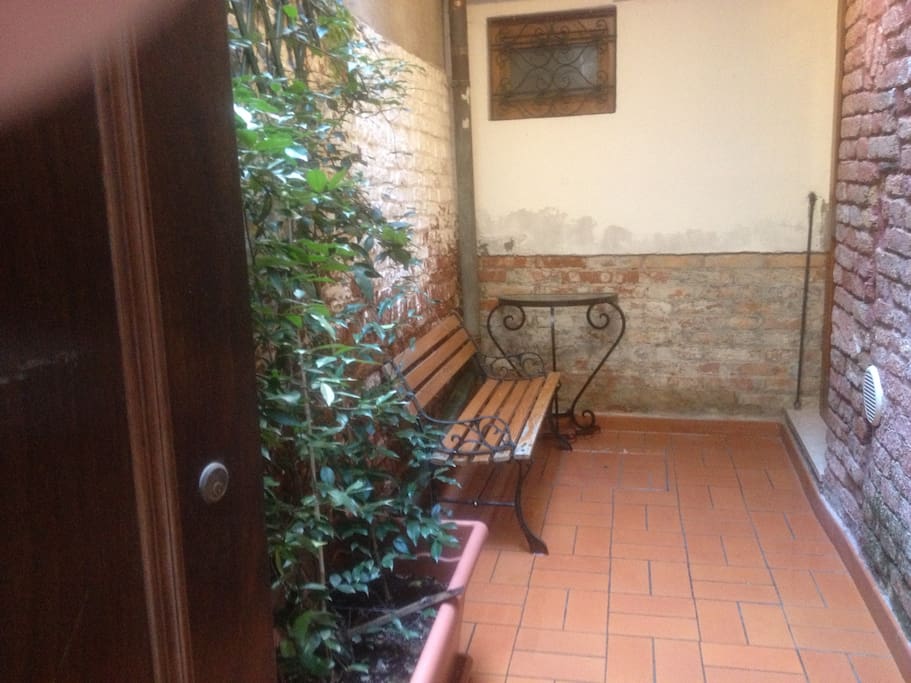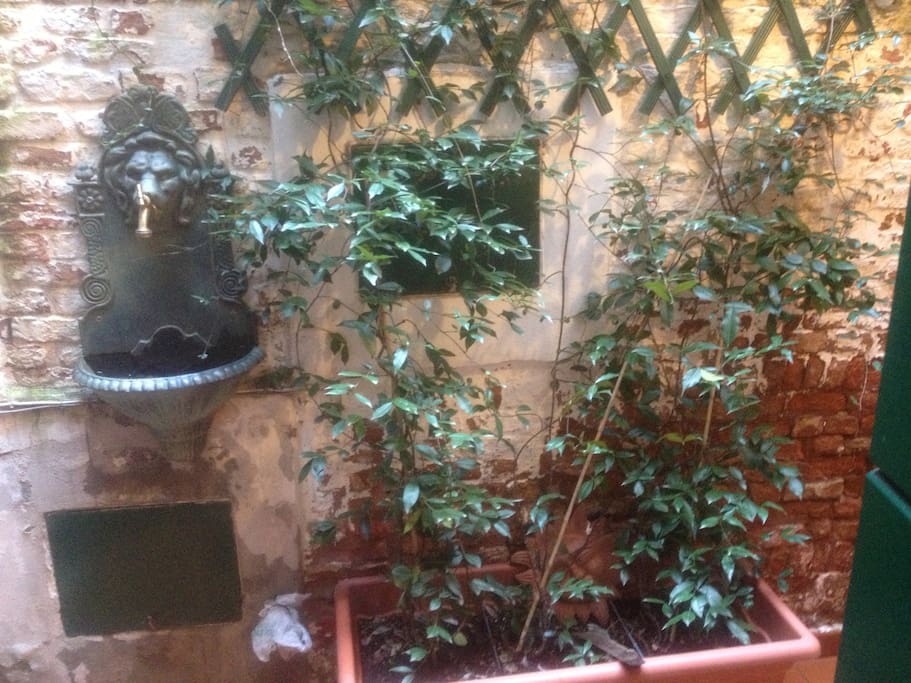 房源
Gradenigo House is a pretty apartment situated in the center of Venice at San Toma' 20 m from the ferry dock. It is on the ground floor with a small courtyard, a pleasant place to enjoy an appetizer during the summer, entering there is a living room with a small kitchen area and a double sofa bed, a dining table and tv. The master bedroom is behind a sliding door complete with a wrought iron bed. The bathroom is small but with everything you could need, a sink, shower and wc. Close to public transport, you can reach the Rialto Bridge in 5 minutes, and St Mark's square in 10 minutes. From the front door it is only 20mt to the Basilica of San Rocco, there are good quality but convenient supermarkets just a few meters away for all you shopping In a nutshell Casa Gradenigo will become the focal point of your holiday.
---
Great location! He met with us upon arrival and walked us through everything and suggested places to check out. Everything was as pictured. Good space for two people. Very clean. There were pots and pans when we wanted to cook. Clean drinking water and a nice hot shower. The location is right next to a water taxi stop or a 10-15 min walk to the train station. Would stay here again on our next trip to Venice!
---
This is a very cozy little apartment with great location in Venice. It is ideal for 2 people, but the four of us managed just fine. Everything is a little cramped, like in the bathroom/shower, which given the limited space in Venice it is understandable and necessary. The place is just outside a surprisingly busy Vaporetto stop (the Venic public transportation boat), which made it perfect for us to getting around Venice in no time and quickly understand how transportation works. NikiBar just next door is a great place to eat breakfast and lunch, and not expensive at all. Niki allowed us to keep our baggage with her until we had to catch our train later that day. We noticed that food and drinks get cheaper as you get away from St. Marks Square. So if you go visit the Frari church, this would be a great place to stop on your way in or out.
---
We never saw Michaela, we were welcomed by Francesca, she was waiting for us when we arrived. The listing was somewhat accurate, however there are a number of things that need to be addressed. For example: The track lights in the kitchen were not working. Storage was almost non existent, no space to put our clothes except for a tiny half closet and no space to put anything in the bathroom, no hooks for towels, etc. The apartment is damp and needs a heavy spring cleaning. The bath didn't have a window screen so we couldn't open it because there were a lot of mosquitos. Not enough working electrical outlets. The apartment is advertised for two to four people, we could not fathom how four people would manage there? The neighborhood and location was good as is half a block from the vaporetto. We tried contacting the two of them Francesca and her brother a couple of days before leaving and never heard back from them.
---
My Daughter and I have just returned from a Magical 3 days in Venice, Michela's apartment is perfectly and cetrally located in a wonderful neighbourhood slightly away from the main tourist areas of Venice yet only metres away from the Grand Canal and Vaporetto stop. The apartment is small but had everything we needed.. We were able to cook simple meals, do our laundry, and enjoy the local atmosphere. Close to lovely local bakery, and fresh food merchants. We arrived late due to flight delays, but our hosts representative was very kind and helpful and met us with the key right outside the Apartment.
---
La casa è piccola ma con tutti gli elementi che servono per un buon soggiorno. La posizione poi è perfetta, a dieci minuti dalla stazione e a quindici minuti dal ponte di Rialto, con la fermata del vaporetto in fondo alla via. Michela e Moreno sono stati molto gentili e ci hanno spiegato chiaramente come arrivare alla casa e come fare il check in. Consigliato.
---
Appartement agréable et très bien situé dans Venise (quartier top), accueil parfait même avant l'heure prévue. Un peu petit pour 3 personnes mais nous sommes restés deux nuits et cela ne nous a pas posé de problème car nous étions parties en visites toute la journée ! La petite cour est sympa pour les fumeurs et cela donne un peu d'air car c'est un RdC qui donne sur la rue donc pas trop de lumière.
---