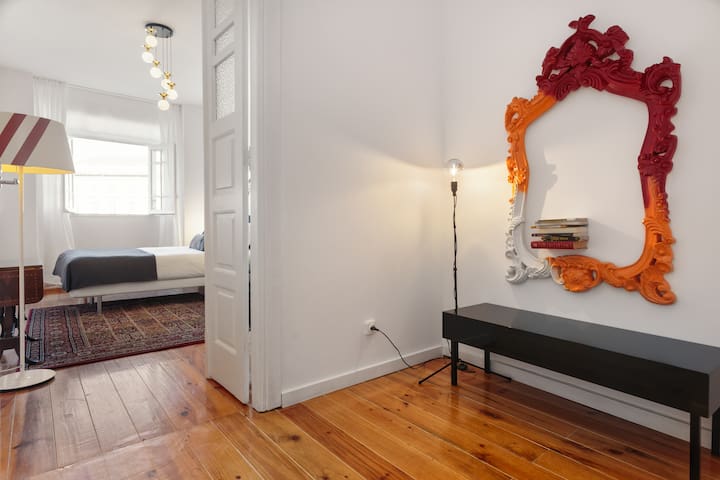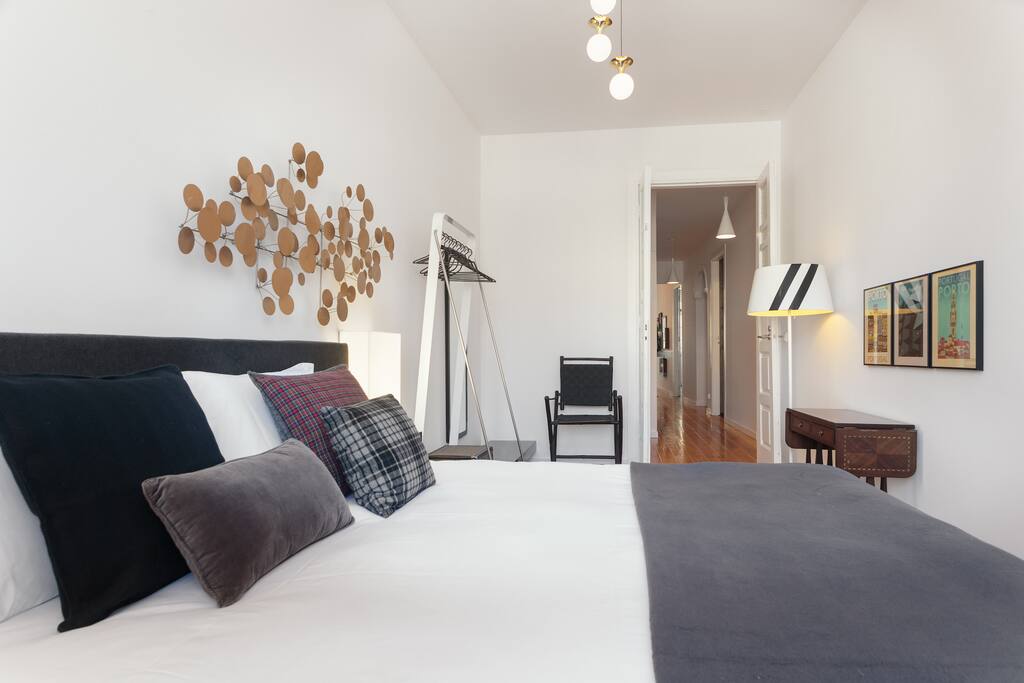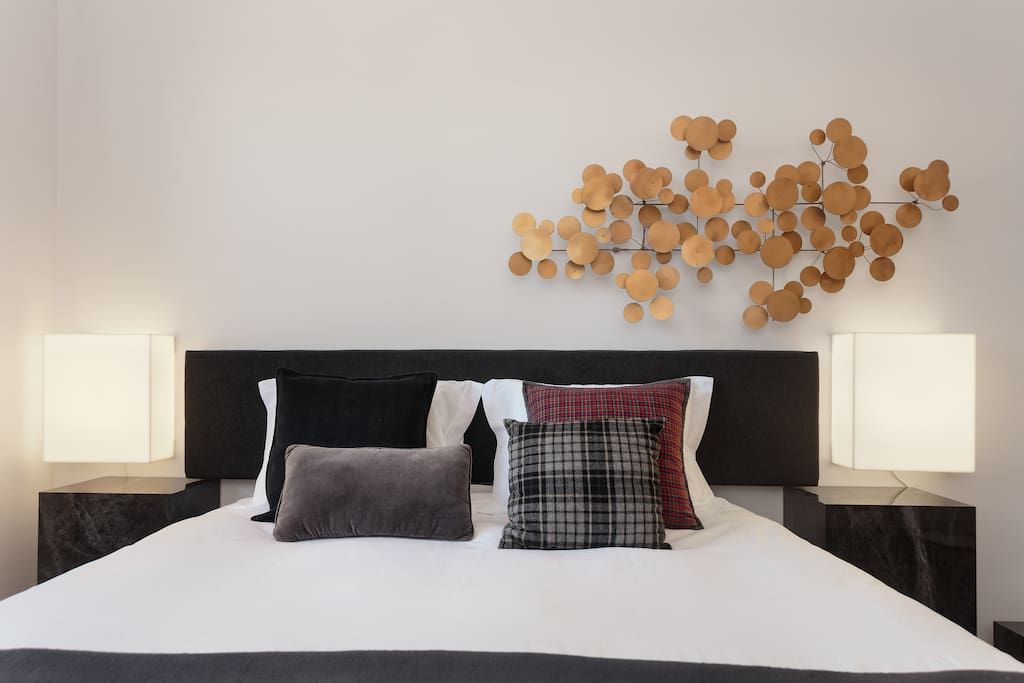 Oporto Chic&Cozy - Clérigos V
This apartment is amazing! Its difficult to tell from the photos, but its actually really big. Even though it is narrow, it goes from the front all the way to the back of the building. Which is excellent for getting a cross breeze through to freshen and cool it down. The bedrooms are both a decent size, though one is definitely bigger than the other, but still plenty of space to spread out. The beds are really comfortable and the linens fresh and clean. The bedrooms are on the end of the apartment facing the square, so it can get a little noisy at night. But if you close the windows and have a pair of earplugs handy (which I am never without) you will have no problems. One of my favorite things about this apartment was the unique and creative decor. It has been put together so beautifully, and it was a pleasure to sit in the lounge and enjoy the artwork. The location is also excellent! I would advise against having a car if possible as it is at the top of the city with only very narrow cobblestone roads to access it. But for a pedestrian it is perfect! Right by the Clerigos tower, it is so easy to navigate back to, and is super central for all of Porto. I cannot recommend this place enough - or Porto for that matter. What a delightful city!
---
Wow, what an amazing apartment! The place was perfect and had everything we needed and more. Chic & Cozy is the perfect description. Additionally, the maps and restaurant recommendations were excellent- we ate several and were very pleased with the food. Thank you for a great stay, wish it could have been longer!
---
Nuno's place is fantastic. Centrally located within walking distance of the river and Porto's hotspots, it is the perfect place to stay during a visit to this wonderful city. Nuno is incredibly accommodating- he provided us with an extensive list of places to visit and recommendations of restaurants and bars to check out. The photos do not do the place justice- bedrooms are spacious and beds super comfy. Only sorry we couldn't stay longer! I would definitely recommend Nuno's place.
---
We had a wonderful time at Nuno's place. We were met by him and his brother at the front door. They had saved us a parking space and helped us with bags (much appreciated as there are some stairs up to the apartment). The location is very central and close to all sights. This was very convenient but I'd recommend bringing ear plugs as one of the costs to being so central is obviously some noise from the street. The apartment is wonderful- very spacious and classy. Easy check in and out process and very clean.
---