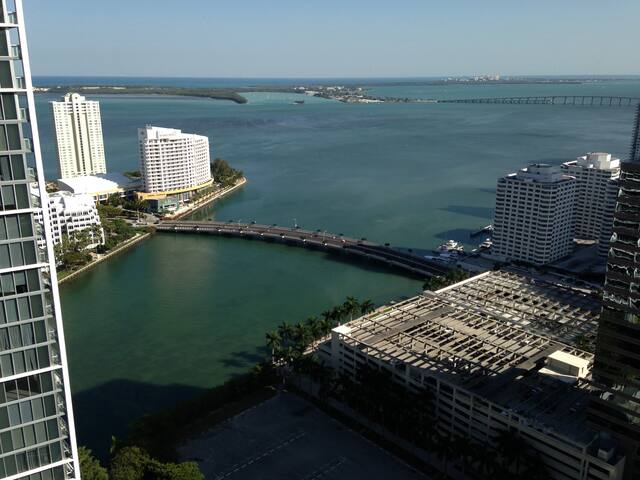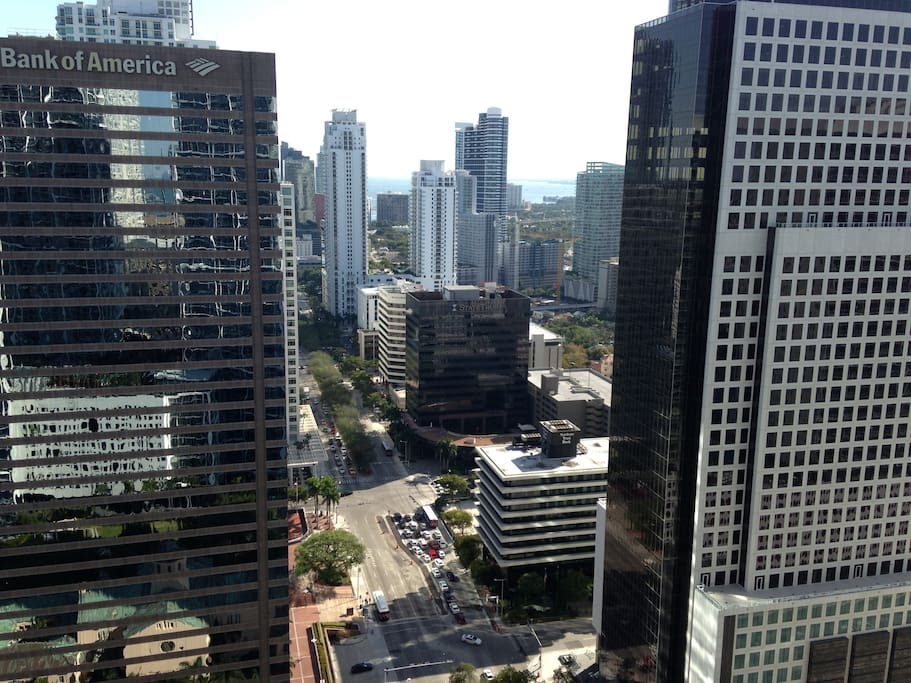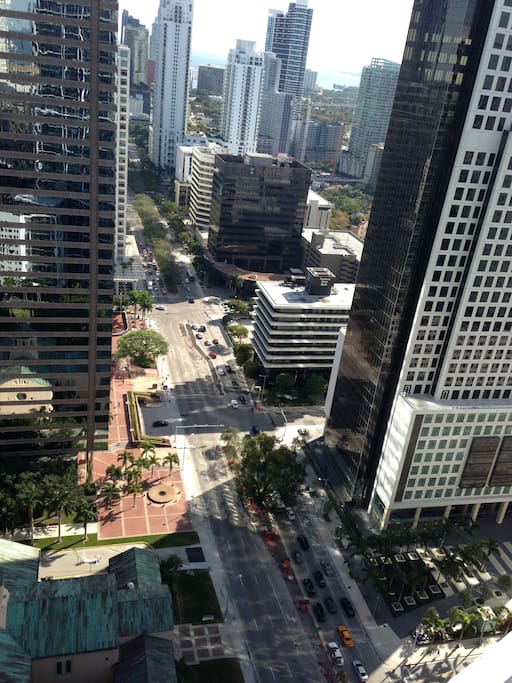 Brickell W Icon/ 1 bed + Den
Good host, great view, decent amenities, great area. Only suggestion would be to stock more towels (only had 2 bathtowels and 2 handtowels), plating and silverware, atleast when you know your guests are staying for more than 2-3 days. ( we were there for 7 ). Other than that no complaints. Host did make extra effort to arrange parking which saved us 30usd per day.
---
The Essentials: There is NO free parking, there is NO free pool to use. Essentials such as toilet paper ONLY 2 rolls were given for a family of 4 to stay 6 nights NOT enough and no napkins or cleaning items and we were provided exactly 4 towels for the entire stay. The Space: (Looking for a vacation rental or corporate housiekers alike, these residences are available for three night adventures or longer term stays. Located at the Icon W Residences Tower provides all the pleasures, perks and pampering of the Icon W Miami hotel but in a fully-furnished private residence, suited for business executives and leisure The substantial One Bedroom Den Residences average 953 square feet in size—providing the space and privacy of a primary residence in these suites with signature Icon W service. These deluxe accommodations in Miami offer privileged access from the residents-only elevator foyer, full kitchens, a den, spacious balconies and select views.) (The Icon W pool is under renovations, however the gym and spa are available for use.) The items mentioned above are so deceiving and make it seem like you can use all the W amenities without restriction and that is not the case (Although this was mentioned in the listing I really wish that you would've also mentioned there is no FREE pool to use. As I was told by the W Hotel Staff that residents at the W cannot use the pool for free and must pay $26 per person per day to use their pool!) Therefore we had no pool to use at all for free during our entire stay and our kids were really upset about this. I wish someone would've been more forward with this information and simply said that besides the pool being renovated to use the only other pool it would cost money.
---
The apartment is perfectly placed for good amenities (restaurants & public transport) with downtown a few minutes walk away over the bridge. The apartment block was very attractive and clean with pool, spa and food outlets on the 15th floor. The apartment itself on the 38th floor was just as shown in the photos with an amazing view over the bay and brickell key. After a few issues trying to contact the host for access to the apartment, we finally got in. we had some hassle over the weekly valet parking ticket, as we could not find our car rental agreement (and this was required by the registration office). The apartment was equipped with hairdryer and iron which was not expected from reading earlier reviews. A few minor annoyances: some of the kitchen appliances were broken and could do with being replaced (e.g. jug missing from coffee machine and leaking blender). A few more towels would have been useful as there were only just enough for 3 persons. All in all my first Airbnb experience was a great success and I would recommend this apartment and host to others.
---
The location was more then ideal! I loved the Brickell/Downtown area definitely a safe and beautiful area. It's not to bad of ride to South Beach or any other destination either unless of course there is traffic. I loved the building and amenities. Alfredo was an amazing host! Super pleasant and flexible to work with there was also a lady that accompanied him that was very kind as well. They are both amazing hosts and I would definitely stay at one of his properties just to work with him again! The room was even more beautiful in person. There were minor room damages like the toilet handle was broken but my friends and I made it work it didn't bother us to much at all but it may bother someone a little more picky. Also another minor thing if you're shorter in height the bathtub will be difficult to get into but my friends and I kept joking about it with our shorter friend. We really just made everything enjoyable, nothing's super perfect and for the deal, location and building as well as for the host it was wonderful! I would stay here or at another property managed by Alfredo anytime!
---
Perfect Location Restaurants and whole food in walking distance or Miami Trolley stop next to Icon-Viceroy building. The entrance and the whole building is very clean and quite,with a good restaurant on the 15th floor. The apartment is on the 38th floor and has a magnificent view. Alfredo was extremely difficult to contact for the take over of the key. Finally he answered the phone. He was very friendly and helpful . He picked us up from the hotel and brought us to the condo. He showed us around and I saw immediately things that had to be replaced because they could not be used. I asked for a maid to come to cleanafter a week being there . She came and cleaned a bit more thoroughly. The maintenance of the apartment has been very neglected. It was not really clean,things that were broken not repaired or replaced. The high quality of the electric kitchen appliances and the washing and dryer machines are the standard facilities in all the apartments in the building. As we were staying 15 days I requested several times more towels,there were only three and the one from synthetic material didn't dry. Also asked for linen to change the beds. Without a washing machine it would have been unberable. I had hoped to be able to cook,but with only one pot and no pans for the oven it was hardly possible. If you stay only 4 days it might be okay ! This was our first experience with Airbnb. I guess we were not so lucky.
---
I live in Miami (Brickell Area), for the last 10 years. Originally I am from Ecuador. My main area of concentration is short term stays, hospitality and hotel related industry. I am also a Realtor in case a longer stay is needed.
语言:
English、Español