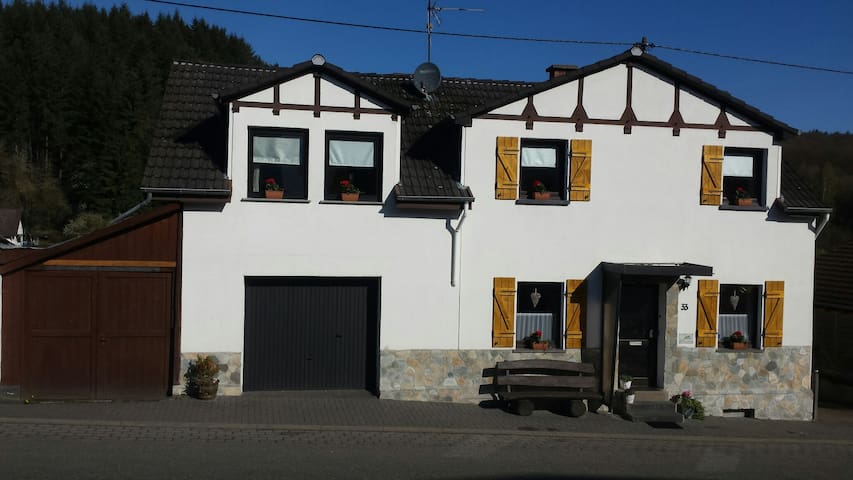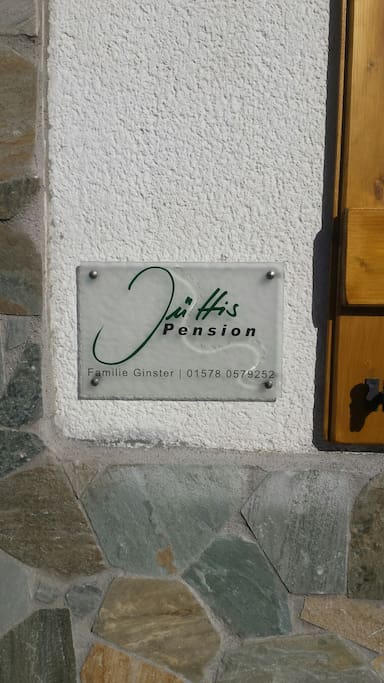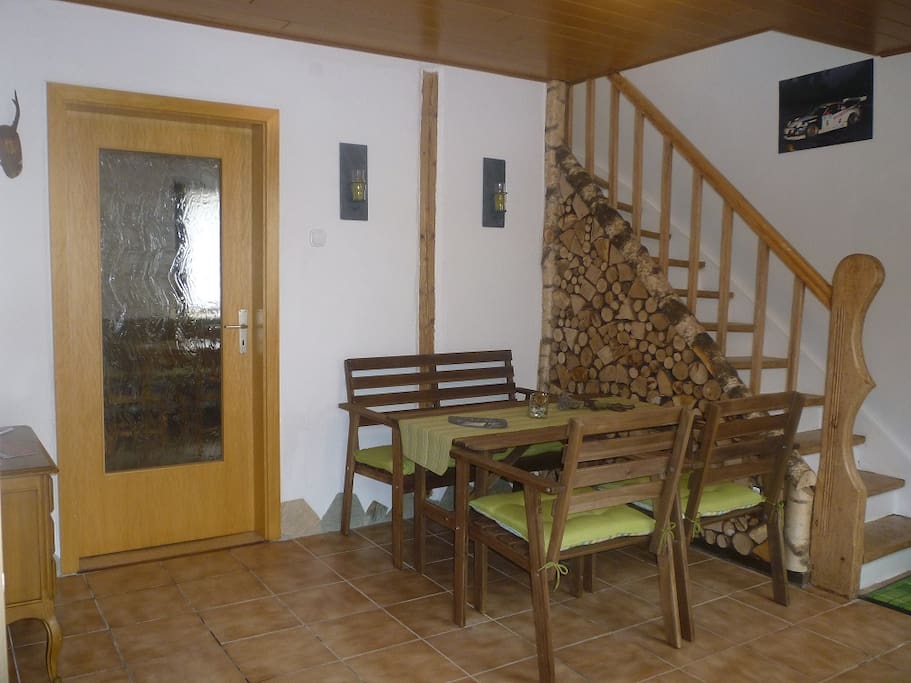 房源
2012年宾馆经过全面装修。它包括3间卧室(2张双人床,1张双人床),2间带窗户,淋浴和卫生间的浴室。 如果需要,我们可以安排更近的邻近地区的房间。 有一个漂亮而宽敞的生活暨厨房,设有一个阳台,可以欣赏到接壤的森林美景。房子里还有一个很大的车库。 根据要求,您可以在隔壁的木屋旁烧烤。我们的洗衣机和干衣机可以根据要求付款。 Wimbach村庄周围环绕着绿树成荫,美丽的小径穿过大自然。 我们有很多客人在血液中可以到达着名的纽博格林北极圈,也被称为绿色地狱,大约10分钟车程。距离酒店约4公里的距离Adenau / Breidscheid最近的路程。通过食物,您可以在20分钟内到达Adenau Forrest赛道,观看Green Hell Northloop上的旅游车手或不同种族。纽博格林还有其他几个活动,如安全驾驶中心,攀岩中心,室内卡丁车赛道,北环路的旅游车,夜生活... 不过您也可以在距离酒店约2公里的Adenau的室内骑马场上骑马。 邀请来自世界各地的葡萄酒鉴赏家品尝来自紧邻的Ahr河或来自Mosel的水果白葡萄酒的非常好的红葡萄酒。欲了解更多信息或安排,请致电我们。
In 2012 the Guesthouse was completely renovated. It includes 3 bedrooms (2 with a doublebed, 1 with two single beds), 2 bathrooms with a window, shower and toilet.
We can arrange even more rooms in the close neighbourhood if you need them.
There's a nice and roomy living-cum-kitchen with a balcony and a wonderful view to the bordering forest. The house has also a big garage.
On request you can have a nice barbecue at our wooden hut next door. Our washing machine and drier can be used on request for payment.
The village of Wimbach is surrounded by green woods with beautiful trails through the nature.
We've got a lot of guests with petrol in the blood who can reach the famous Nürburgring Northloop, also known as the Green Hell, with a car in just about 10 minutes. The closest way to get on the track is in Adenau/Breidscheid, which is about 4 km away. By food you can reach the track section Adenau Forrest in 20 minutes to watch the tourist drivers or different races on the Green Hell Northloop. You've got several other activities at the Nürburgring like the safe driving center, climbing center, indoor kart track, tourist drives on the northloop, nightlife ...
But you can also ride on horses at the indoor riding arena in Adenau, which is about 2 km away.
Wine connoisseurs from around the world are invited to taste the very good redwines from the close river Ahr or the fruity white wines from the Mosel. For further information or arrangements just call us.
---
Claudia was a wonderful host. She was very easy to work with and handled communications very well even though she spoke very little English and I spoke even less German. On the day of my arrival we stayed in contact via text messaging and Claudia made my check in painless. The home was better than her advertisement described and I would recommend the home to anyone looking for a nice place in the country or specifically near the famous Nurburgring. It was literally a 10 minute drive! The purpose of my visit was to conduct business at the Nurburgring therefore being this close was amazing. Also, in between Claudia's house and the The Ring is the village of Adenau which is simply charming. The village is full of shops, restaurants, and bakeries. During our stay we had two small issues which Claudia was extremely quick to resolve when I contacted her. The first was on our first morning, we didn't have any hot water. This wasn't something caused by Claudia and she had it fixed in less than 30 minutes of my text to her. This problem did not return throughout the rest of our stay. The second issue was with the Internet connection. Unfortunately I was in need of a connection to communicate back to the US during my stay. Upon our arrival I had no issues but during the evening of our second night I started to have dropped coverage. Again, after texting Claudia she corrected this issue for us. Unfortunately on Sunday (our 3rd day) this occurred again and after attempts to correct the issue it simply could not be resolved. Claudia and her husband came to the house to see me to discuss this further. She explained that they contacted their provider for assistance and assured me they would have this resolved for our next stay. An issue like this is out of the homeowners control but it is how she handled it that makes me leave a review like this. I will stay here again in the future, I make several trips to Germany annually as the owner of Championship Touring, an Automotive Enthusiast Tour company. That said, I recommend this home to anyone looking for a charming home in a beautiful area of Germany. Thank you again for all your hospitality Claudia!
---
Claudia was an excellent host with great communication and the house was located in the perfect area of wimbach. The area felt extremely safe and we had 0 issues getting there and also to the Nurburgring from their location.
---
The place is great. Conveniently located and easy to find. Parking garage is a great addition and Claudia was nice enough to give us her own driveway to park our second vehicle. A warm welcome greeted us and everything went great, the only issue being the internet signal wasn't strong enough to be usable.
---
The owners were very nice people. Nice spacious and clean house. Very close to Adenau(supermarket etc.) and nice twisty roads. The garage was a big plus so we could store our motorbikes. You can easily store six of them. On arrival there was beer already waiting for us in the fridge. What more could you ask for after a long highway drive ;)
---
Hallo, ich freue mich auf Ihren Besuch.
语言:
Deutsch、English