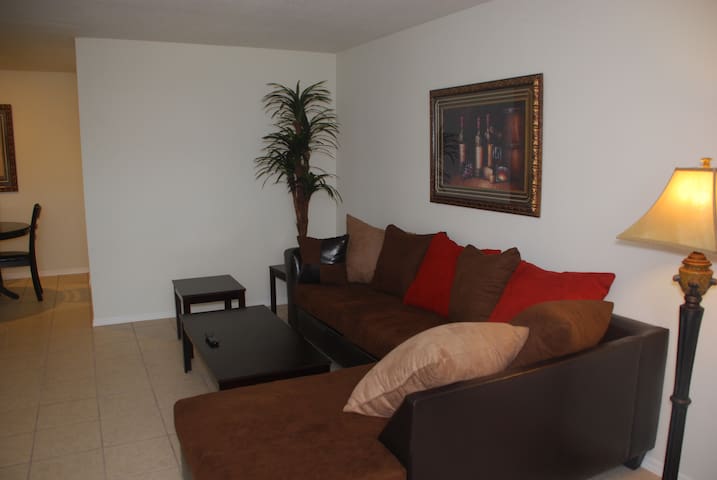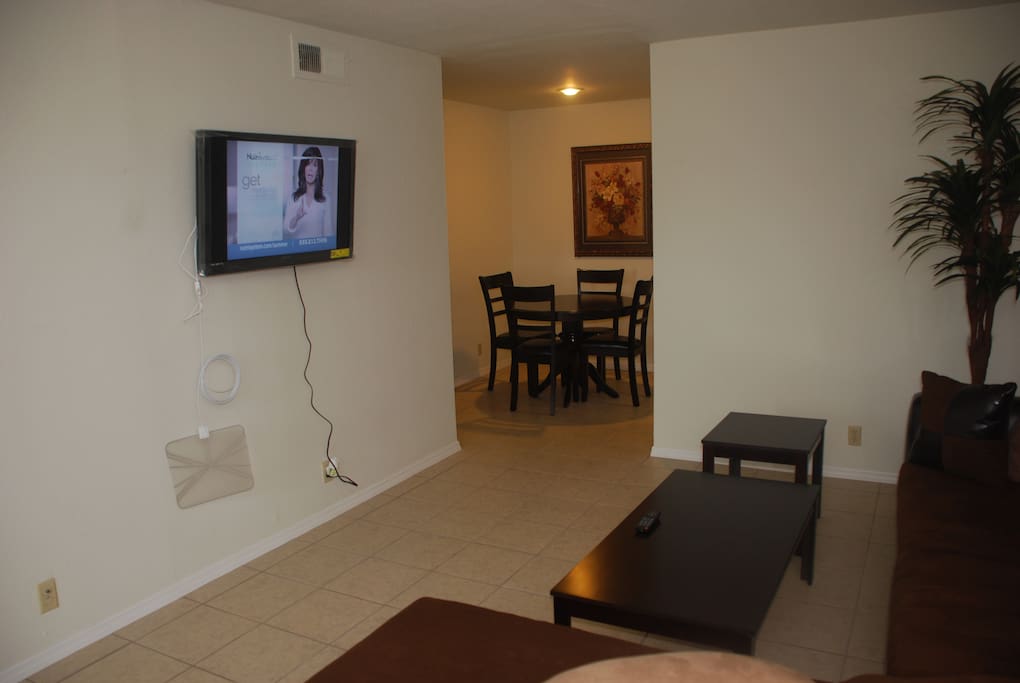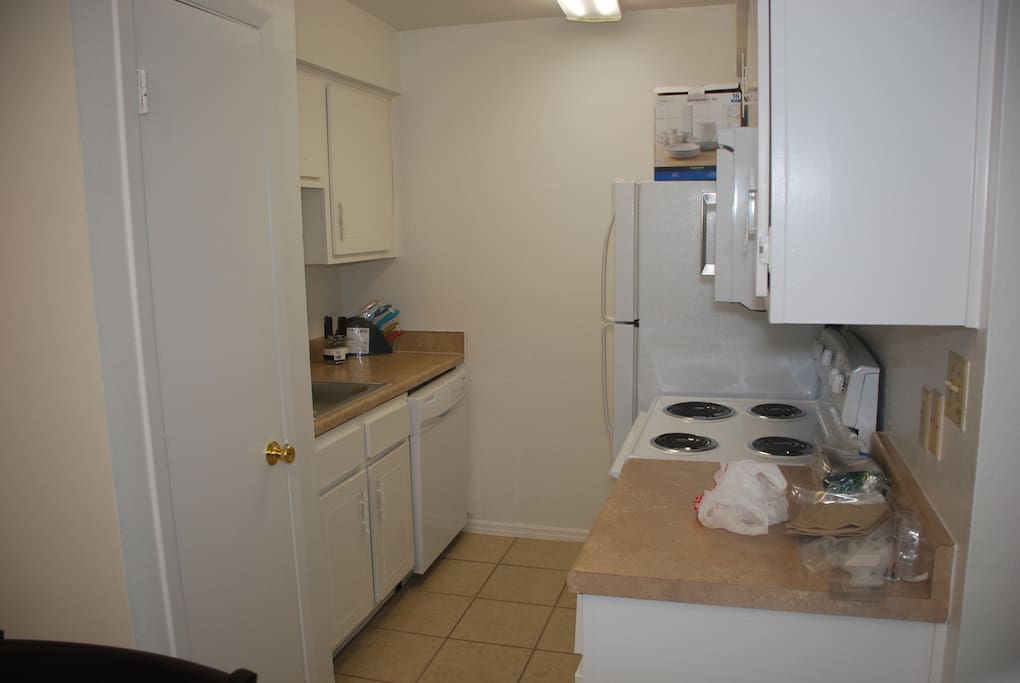 房源
与我们预订的最大优势是,我们可以为您提供更多的安心。 有些客人最后一分钟打电话给我,因为他们的第一次预订不可用。一些原因可能包括:病虫害,主机无法清理单位,维护(加热器/交流电)。或以前客人的伤害。 与单机主机不同,我有6个可用于出租的单位位于同一财产。所以如果有什么问题,我可以给你另一个单位。 请点击我的图片查看我的所有评论和链接到我的其他单位。 (点击我的图片后页面左下角) 这个650平方英尺的单位是公寓大楼所有者提供的几个。 该综合体位于内环附近,距离610高速公路和290号高速公路有一个交通信号灯。Walgreens和Randell的超市距离酒店不到一英里。 大多数目的地距离酒店不到15分钟车程。 该单位位于租赁办公室附近,所以专业人员在办公时间内只有几步之遥 紧急维修24小时/天。 该单位也可以在周,月或季节租用。 如果本单位是您预定的日期,请致电我们有其他单位可用。 大多数单位没有CARPET,如果你有过敏或哮喘,那么它是非常好的。 单位没有全职人员,所以你不必处理"别人的东西" 免费停车场靠近机组,门内有门控门。 免费WiFi
The big advantage with booking with us is that we can offer you greater peace of mind.
Some guests have called me scrambling last minute because their first booking became unavailable. Some reasons can include: pests, hosts unable to clean unit, maintenance (heater/AC down). or damage from prior guests.
Unlike single unit hosts, I have 6 units available for lease all located on the same property. So if something is wrong, I can probably offer you another of my units.
Please click on my picture to see all my reviews and links to my other units. (lower left side of page after you click my pic)
This 650 sq. ft. unit is one of a few offered by the apartment complex owner.
The complex is located near the Inner Loop and one traffic light from Hwy 610 and 290. Walgreens and Randell's supermarket is less than a mile away.
Most destinations are within 15 minutes of drive time from our location.
The unit is located near the leasing office, so a professional staff is only a few steps away during office hours
Emergency maintenance is available 24hrs/day.
The unit can also be rented by the week, month, or season.
If this unit is booked for your desired dates, please call as we have other units available.
Most units have NO CARPET which is great if you have allergies or asthma.
The units do not have full time occupants, so you will not have to deal with "other people's stuff"
Free parking is close to the unit, inside gated access gates.
Free WiFi

---
David, along with his son Conner, provided a welcoming place for us to stay while in Houston while I underwent cancer treatments at MD Anderson Cancer Center. It was comfortable, clean and spacious for our needs. The kitchen was fully equipped and functional with full sized appliances that helped us cook when we needed to stay in. The bathroom was also clean and comfortable with plenty of hot water. The bedroom and walk-in closet where very comfortable as well. As it turned out it is in an area that was virtually untouched from Hurricane Harvey's terrible devastation of most other parts of Houston and the coastal area. Being on the second floor made it certain we were high and dry. The power never went out either! We would recommend David's apartments to anyone visiting the area as it is easy to maneuver around Houston to get just about anywhere. While this was not a vacation by any means for us, I could envision folks staying here for more leisurely visits. We hope you might consider a stay with David and find out what we mean.
---
We stayed three months at David's apartment and found it to be a great experience. The unit was impeccably clean and a great location for us. There is easy access to highways as well as public transportation right outside the gate. The neighborhood was fine, although we didn't walk from the apartment there is a lovely bike/walking trail available not far away. David took care of Internet difficulties right away and had the outside light replaced and some touch up done inside that we mentioned. The complex was quiet and everyone we encountered was friendly.
---
This was a better place to stay than I could have possibly imagined! I visited Houston for a week and I felt like I was living there! The apartment was spacious, clean, and included everything I needed for my long stay. The location was perfect as it was right off one of the major highways so only 15mins from downtown. David and the staff were very friendly and helpful (they let me in even though I showed up really early on a miscommunication on my part). I definitely know where I am staying on my next visit!!
---
Our stay started with a hiccup but as soon as I told David the issue he was quick to fix the issues we had and he really went above and beyond. I could tell in speaking with him that he is a genuine kind person and wants for his guests to enjoy their stays. The neighborhood isn't stellar, but it is safe and very close to the Heights. (Try Jus' Mac Restaurant!) And the pool was kept very clean and was not crowded at any time during our stay, despite the fact that kids were on summer break and it was hot. All in all, I can definitely recommend this affordable apartment with full kitchen and would consider staying here again. .
---
I personally manage the entire apt complex, so I should be able to serve you better. For example, if the AC breaks down or a pipe leaks, I should have my maintenance employee there within the hour.

All my units are located in the same apartment complex near the front. You will receive a gate remote that will make parking just inside the gate convenient.

The neighborhood is older, but it is currently being revitalized. There are several new construction projects on our street, including 2 brand new apartment complexes and some new housing projects.

I started with 1 unit, but due to demand, I have 7 units available, all one bedroom. For my units B - F, all tile flooring, appliances, furniture, mattress, kitchen counter and sink are brand new as of Mar-Jun of 2013. Only my unit D has carpet in the bedroom and tile elsewhere. All my other units have NO CARPET, making them ideal for guests with asthma or allergies.

Upstairs - Units A, B, D, F
Downstairs - Units C, E, G

Laundry Facilities onsite.

In the first six months of being an Airbnb host, I have had a number of single females (in their 20s, 30s, to 50s) stay and write positive reviews. I have also had guests from Europe, Eastern Europe, and South America also write positive reviews.

Thank you for looking for your consideration,
David.