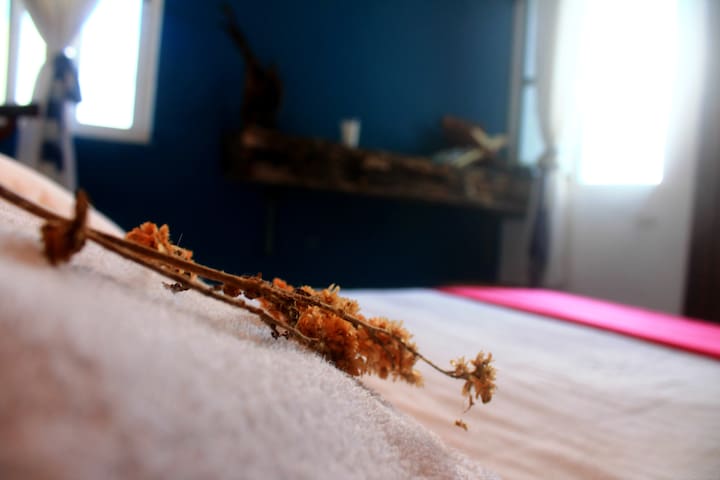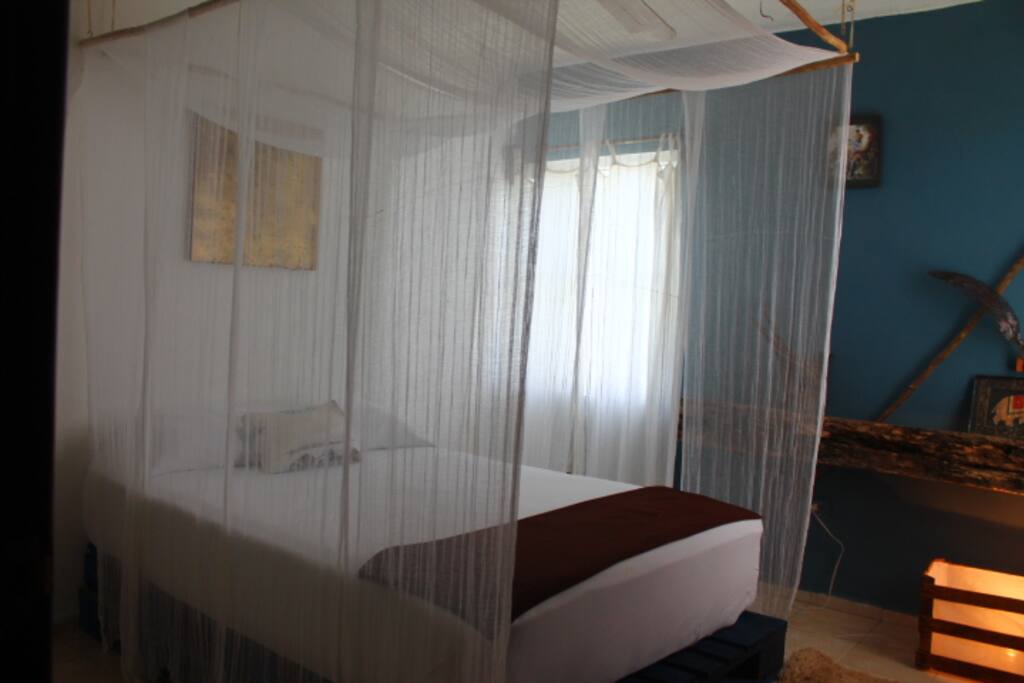 2 Rooms- Full Bed
A/C
1 Bathroom
Kitchen- Refrigerator & cookware
Living Room
Dining Room
Ocean View
Super Markets just a few blocks
10min of the public beach (North Beach)
Hotel Service- Housekeeper
Private Apartment
Especial price in:
30% off Spa Ek Balam at Ixchel beach hotel
房源
Explore Isla Mujeres
ENJOY EVERYTHING THAT ISLA MUJERES HAS TO OFFER
About Isla!
Isla Mujeres Cancun is a secluded island paradise that offers unmatched beauty and charm. Just 7 kilometers away from Cancun across the turquoise waters of the channel, the perfect spot for a wonderful vacation. Almost 700 meters in the wider part and 7.5-kilometer-long, your Isla Mujeres vacations will be synonymous of an unforgettable adventure starting at the main village dock and its colorful motorboats anchored among the harbor.
Easy to locate, easy to get to. By car Isla Mujeres Mexico is just 50 minutes north of Cancun Airport and by express ferry 20 minutes from Cancun-Puerto Juarez with departures every 30 minutes between 5am and midnight on board modern sun deck & air conditioned fast boats. You just need 10 minutes by walk or 3 minutes by car more to get to Ixchel from the ferry port.
Founded as Pueblo de Dolores in August 17, 1850, Isla Mujeres Mexico, was named by Spanish Conqueror Francisco Hernandez de Cordoba on 1517 after finding several female figures close to a small archeological site which was a temple dedicated to Ixchel, Goddess of love, fertility and the moon. For approximately the next 300 years, it was a pirate refugee. Another Spaniard, Fermin de Mundaca was the most famous (1858) who built the majestic Hacienda in the heart of the island. Isla Mujeres Cancun was abandoned through the following decades and left a few fishermen and their families. All together, they founded a picturesque village which has been transforming into one of the top kept secrets in the Mexican Caribbean.
Today, Playa Norte Isla Mujeres is a favorite destination for nature lovers and for all those hiding from stress. Locals are very friendly and the Ixchel Isla Mujeres condos offer close access for you to go most if you like deep sea fishing thru the Caribbean Sea, talking about baseball and other popular sports with the locals, snorkeling in El Farito reef or El Garrafon park, scuba dive thru the cave of the sleeping sharks or the Manchones why not, laughing while having a beer and watching sunsets which are perfect over the blues and greens of the water and the mainland site across the sea channel. All these activities make Isla Mujeres perfect for weddings or just a fun getaway.
An Isla Mujeres Mexico vacation is more laid-back and relaxed than Cancun, but that doesn't mean there isn't plenty to do. It just means you can do nothing at all or fill your days with exciting activities and variety of all types of restaurants and fondas (Mexican coffee shops) as well. Isla Mujeres is for vacationing in a small island with activities for all ages. Beautiful white sand beaches where you can enjoy nature land activities. Crystal clear sea admiring the diverse marine life, sailing and swimming with Dolphins. North Beach (Playa Norte) Isla Mujeres is a great place for relaxing, and the entire island has something for everyone in a great and serene tropical ambiance. Located away from hustle and stress, you can explore the wonders of the Mexican Caribbean. Mixed culture along local Mayan heritage, navigator past & fishermen legacy of more than 150 years ready to be rediscovered exploring the entire island by renting a bike, moped or golf cart. You can visit the Turtle Protection Center and see precious sea turtles, take time to see Hacienda Mundaca, have a delicious coconut ice cream, a spicy shrimp ceviche with a freezing beer, a cheese & wine picnic, a relaxing massage and of course, shop!
Beautiful playa norte (north beach) is full of exciting activities and home of the luxurious Beaches and exceptional service, you will never want to leave. Ideal for families, honeymooners or even for a lavish Isla Mujeres wedding.
So, please stop your activity, close your eyes and take a few minutes to think about what we have for you on an Isla Mujeres wedding or vacation… sun, sea, sand, dreamer, people, emotions, chuhuk, market, respect, hunkul, food, smiles, drinks, arroz y frijoles, stars, beauty, grill, chiles "réyenos", joy, tradition, life, kaan, moon, margaritas, water, chill, seasons, beach, pizza, wind, tabal, fun, romance, paradise, agua de horchata, boats, colors, amtan, privacy, cerveza, peace, balchahal, fantasy, happiness, despertar, community, mariscos, culture, simplicity, unique, fiesta, bakix, freshness, sky, fruit, lima y limón, hammocks, music, koy, tequila, hospitality, friends, disfrutar, world, palms, rain, love, flowers, breeze, mañana, wine, souls, hun, pasta, pleasantness, nature, magic, kanay, wellbeing and more!
You found some words in Maya & in Spanish. Come to Isla Mujeres Mexico and look for their meaning. Stop what you are doing, take a break and make a wise decision by visiting our beloved paradise…!!!
What to Do?
Isla Mujeres measures almost 700 meters in the wider part and just a little bit more than seven kilometers long. It's a wonderful island to explore by your own. Rent a golf cart or a moped in one of the many rentals around the pier and downtown streets. Isla Mujeres is a safe and peaceful community. Cruise around the island and enjoy its relax ambience while visiting the variety of tourist and local attractions including the island's downtown neighborhoods with all kinds of souvenirs such as beachwear, t-shirts and handcrafts made of wood, ceramic and conch shells, the other top-notch hotels with their beach clubs and amazing views of the Caribbean Sea, the beautiful nature and aquatic parks, the highest cliff in the Yucatan Peninsula, the all-around talc sand beaches, the Mayan temple of Ixchel and its sculptural walkway and the interesting site of the Turtle Hatchery, home of hundreds of carey, green and other sea turtles from infants to adults. Come and see, feed some and learn more about its incredible migrating adventure around the world. At a minimum donation fee the hatchery is open daily. As for the cuisine, the restaurants serve international and local fare. At night, in the bars and nightclubs you'll enjoy reggae, Afro-Caribbean music and some American and Mexican favorites until the wee hours of the morning.
Isla Mujeres Mayan History
Touring around the Mayan World in the state of Quintana Roo is easy. From Isla Mujeres you can take a ferry that goes to Puerto Juarez where you can visit "El Meco" ruins or the ferry that will takes you to Cancun where you can visit El Rey ruins, both ancient Mayan cities. There you'll see the remains of various structures, plazas, roads and murals.
Next, take the road to Xel-Ha located 76 miles (122 km) south from Cancun where you can visit the ruins of an ancient Mayan ceremonial center.
The last stop for a day trip would be Tulum moving for just another 8 miles (13 km) south. This is one of the most beautiful archaeological sites on the eastern coast of the Yucatan Peninsula.
Among its most important structures are The Castle "El Castillo", the Temple of the Frescoes "El Templo de los Frescos" and the Temple of the Descending God "El Templo del Dios Descendente". In this magical site, you must swim in the turquoise sea waters with the skyline of the ancient city at the hill top.
If interested in other sites like Coba, Kohunlich and Kantunilkin within the state of Quintana Roo, an extended tour of two to three days is recommended. Something alike will work out for the archaeological sites in the neighbor state of Yucatan. Chichen Itza, recently named as one of the new Seven Wonders of the World, is suitable for an unforgettable one day tour.
Other places such as Uxmal, Kabah and Ek-Balam are also recommended for extended tours including the colonial cities of Merida and Valladolid. Our Concierge is more than happy to assist you.
---
---
Esta prohibido fumar dentro de la casa, el ruido despues de las 9pm debera ser disminuido,
---