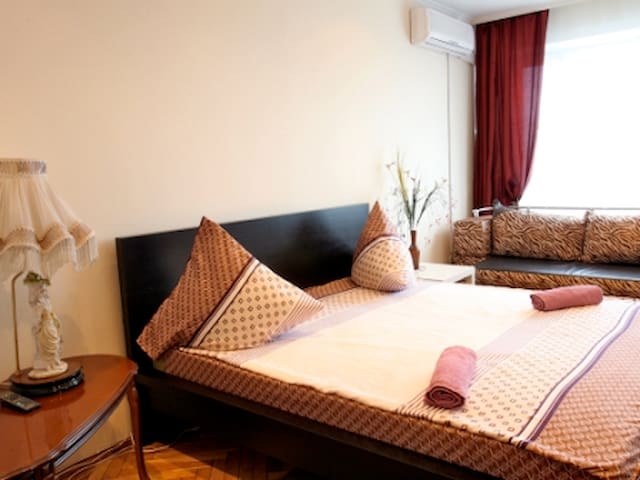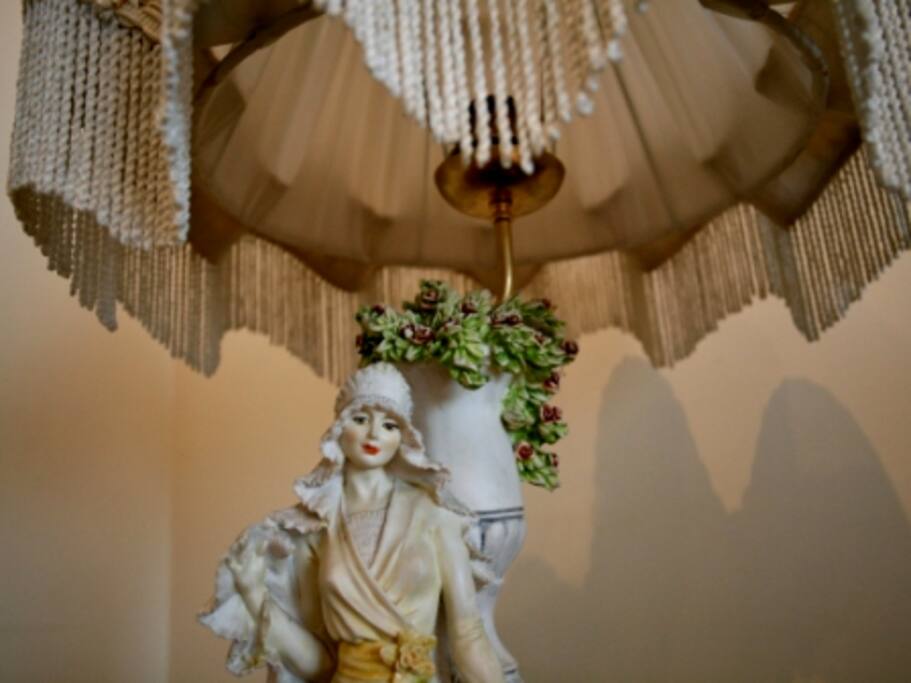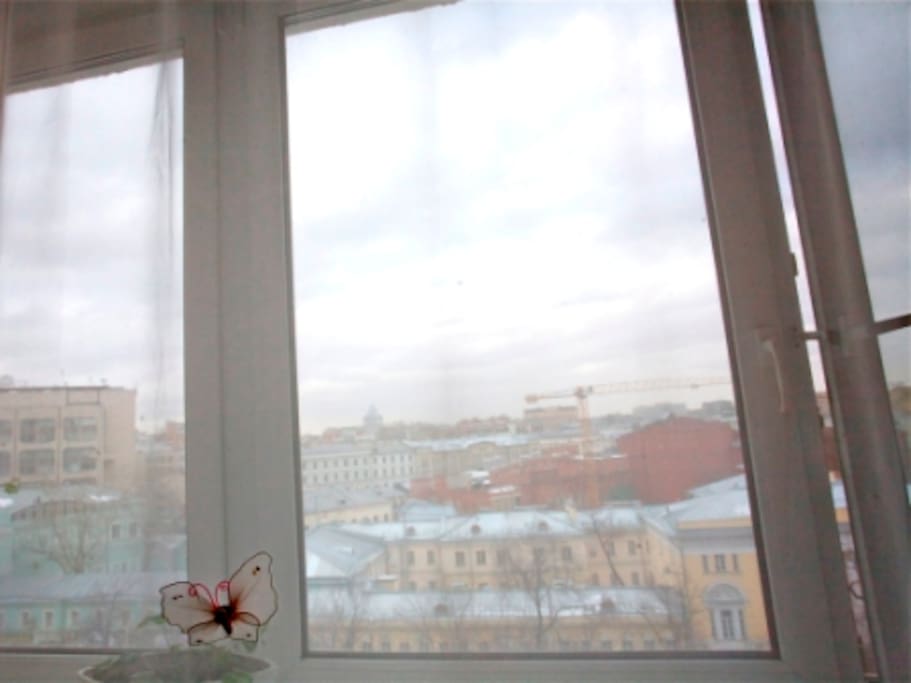 在莫斯科舒适的住宿的好地方。许多地铁站(阿尔巴特,Tverskaya,Barrikadnaya),许多剧院,餐馆。重男轻女的池塘,克里姆林宫,阿尔巴特动物园。第八层是克里姆林宫方向的美丽城市,有一个独立的房间,有一个工作室和一个大的入口房间。无线网络,数字电视,两台空调,冰箱,熨斗,熨衣板,吹风机。根据您的要求我们可以提供额外的家居用品。我们总是乐于帮助,建议,解决您的问题。
Отличное место для комфортного пребывания в Москве.Много станций метро(Арбатская, Тверская,Баррикадная), Много театров, ресторанов. Патриаршие пруды, Кремль, Арбат,зоопарк. 8 этаж - это красивый вид на город в сторону Кремля Изолированная комната одна, есть студия и большая комната-прихожая. Wi-Fi, цифровое ТВ, два кондиционера, холодильник, утюг, гладильная доска, фен. По Вашему желанию можем предоставить дополнительные предметы обихода. Всегда рады помочь, посоветовать, решить Ваши проблемы.
房源细节
Nikitsky大道上时尚的公寓 - 你需要什么!
Стильная квартира на Никитском бульваре - то, что нужно вам!
This apartment was so great! It's just like it looks in the pictures. I stayed here with four friends for one night, and we were very comfortable. 8 people could easily stay here -- the three pull-out couches are all comfortable, and we had plenty of space. Since we were only there for a night, we didn't really use the kitchen, so I can't comment on that. The area is very convenient to Patriarch's Ponds and Pushkin Park as well as Old Arbat St. -- plus a nice little local cafe just down the block (can't remember the name). As a side note, the wi-fi was excellent! Our only quibble is that the bathroom door wouldn't stay shut, but that was easily fixed with a rubber band around the handle. If that's the worst thing about the apartment, you know it was good! As for the host, we never met Yana, but she was extremely prompt in responding to emails, and check-in and check-out (with Masha) were right on time. Note that the door is around the back -- it took us a few minutes to figure that out when we arrived. Note also that Masha doesn't speak any English, so if you don't speak Russian, it's best to figure out logistical details (like key return) with Yana via email. Overall, I highly recommend this place, and would definitely stay here again.
---
We didn't meet Яна in person, as we were greeted by someone else, but she was very responsive and there were no problems regarding communication. Everything was nice, tidy and clean; the apartment has a great view of the center of Moscow; we were provided with wifi access and the location (apart from typical Moscow road works) generally is quite attractive. One note of warning regarding visa registration, which - according to Airbnb official recommendations the host should arrange - but Яна couldn't register us in this place. If you're a foreigner and are staying for more than ~10 days (but check the current law! In our case it was 24h due to some FIFA stuff in summer 2017!) you will may have to take care about registration yourself. When applying for a visa, agencies sometimes offer to perform the registration for an additional fee. If that's not an option, there are agencies just for registrations in Moscow, but it's a bit more expensive. All in all it was a great stay, would do it again.
---
El departamento estuvo perfecto para nuestras necesidades y está cerca de la mayoría de los lugares de interés turístico. Nos recibió una persona que trabaja con Яна que no hablaba inglés, pero nos pudo explicar lo que necesitábamos saber sobre el departamento. Яна respondió nuestros mensajes siempre al instante. Súper recomendable!
---