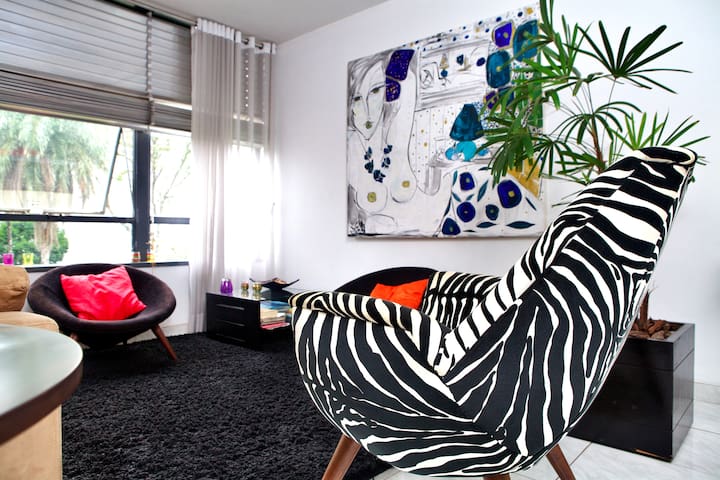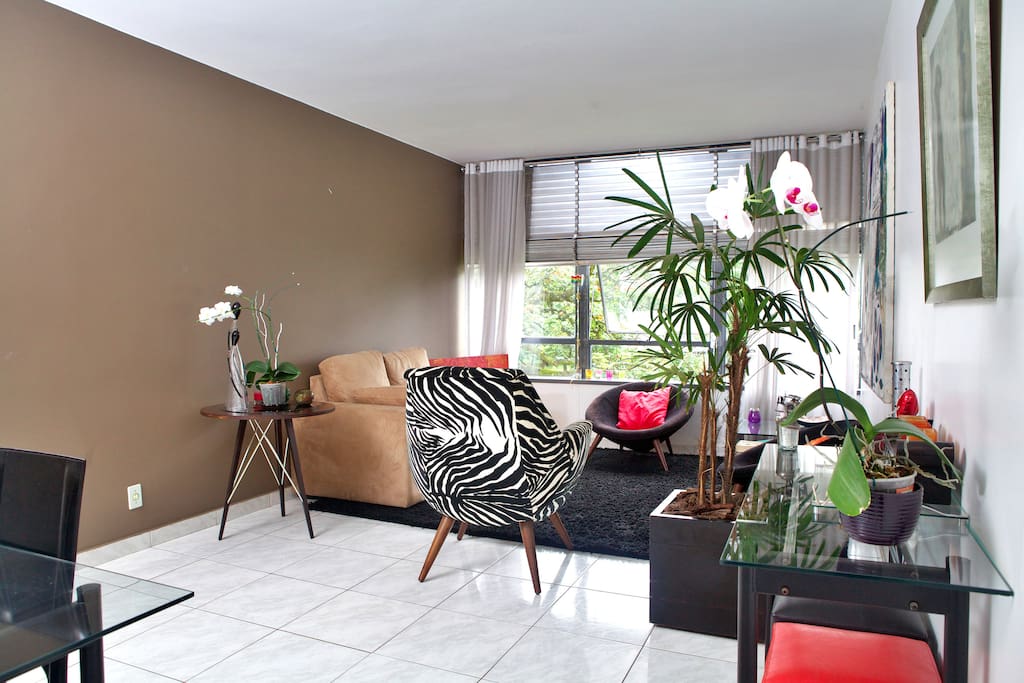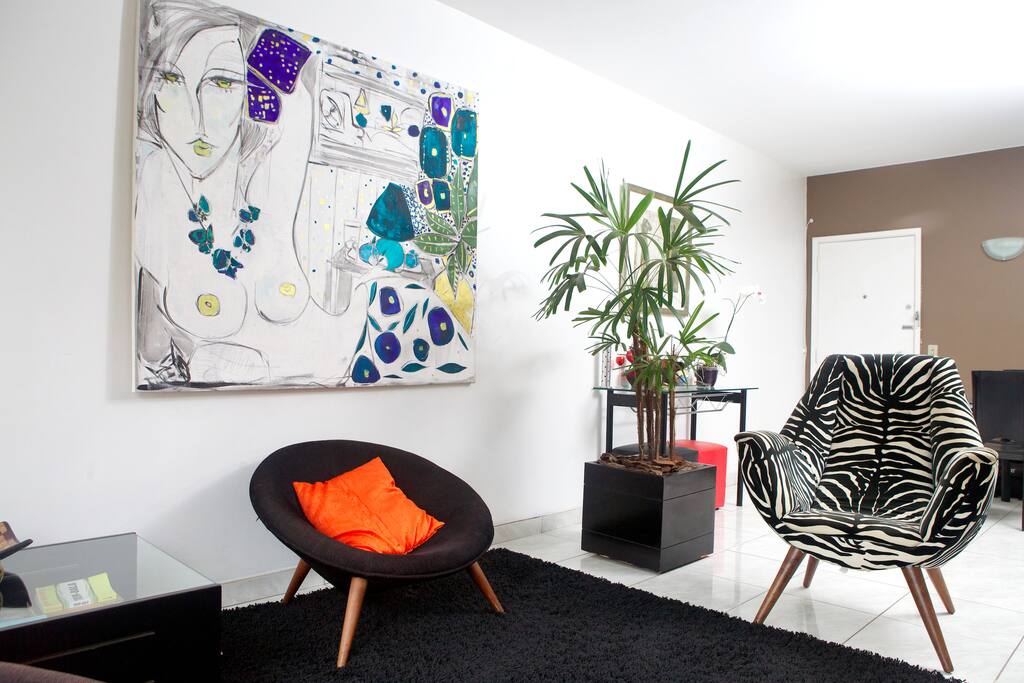 soccer world cup chic apartment
房源
Apartment with 119 square meters located in the heart of Brasilia
It is on the second floor and has elevator.
Two bedrooms , one with a king size bed and the other with a sofa bed or one queen bed (whatever my gues prefers).
One big bathroom and living room.
Wake up with bird singing at your window.
A cleaning lady two times a week is included in the total cost
There are many restaurants within walking distance, 3 to 15 minutes.
The apartament is located in what we call a model district and gets visitors from all over the world .
I will be at your disposal during your stay to make sure your visit is unforgetable
Hope you are very happy as a guest in my home.
obrigada
---
In need of major refurbishing, must check with host if this was done; hot water outlet and cleaning were major problems with no easy solution due to shabby maintenance and inadequate electric connections; appliances were almost all broken at arrival; air conditioning is a major necessity due to early morning front sun. Location and communication with host were highlights of stay.
Hello guests . A few things mentioned by Carlos did happen and others were a bit exagerated. Everything that was said and was possible to make my guest happy and more confortable , ALL of it was done in amazing time period. No apliances were broken. NONE. I even bought a new blender because by mistake I was told that the one there was broken. But it was identified that it was simply a matter of knowing how to attach it. But as soon as he said something there was a new one there. I am very sorry that all he had to write was negative. With the exception of the location and the great communication we had. Yes, all he needed was provided immediately , even the new shower , because i was told the water was not hot enough. Put a new shower. Any way, I am sorry about the impression that was left here. Apartment is great, big, now has new shower, new blanquets, new fan, (there is one on the bedroom sealing but according to him , it made noise, so i bought another one, new TV, yes, he said image wasnt good so i bought a new one. So as a host i have always taken care of my guest as best as I can. Apt now has new paint and renovated sofas etc. Sorry Carlos if you did not recognized all that was done for you, your dogs and your friends. It would have been real and correct to acknoledge the efforts to keep you happy . Good luck
---
We stayed at Virginia's apartment for 45 days and we had a very good experience! We had some small issues when we arrived but she was always very fast and willing to solve them. The apartment is very spacious and has lot's of light and the location is just perfect! My little girls loved to go to an aquarium in front of the next building in the block! We'll be back next year and if it's possible we want to stay there again! :)
---
Sou brasileira, professora de tenis. Tenho uma escola de tenis em Brasilia. Falo ingles fluentemente.
|Morei em New York por 13 anos e tornou-se minha cidade favorita. Adoro cinema, musica e viajo atras de "uaus" para minha vida. Coisas que me despertarao todos os sentidos
Como sua anfitriâ, tambem farei voce dizer "uau" a respeito de minha cidade, nossa gastronomia e beleza. e do meu apartamento.
Meu lema?? A vida da volta e quem sabe um dia estarei conhecendo e precisando de voce em sua cidade. .
语言:
English、Español、Português