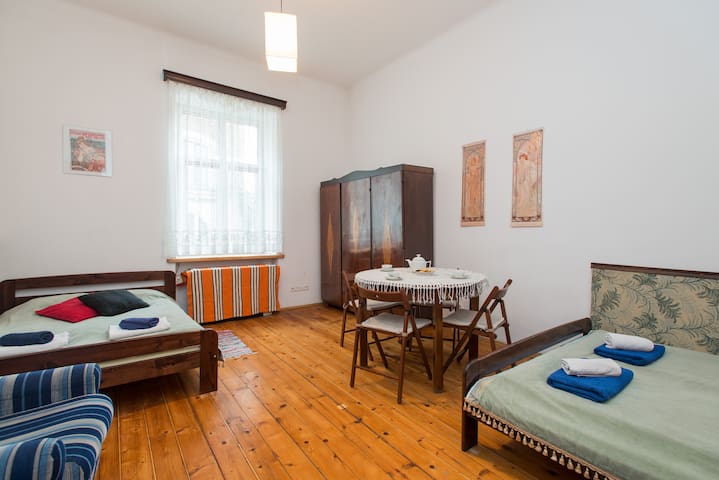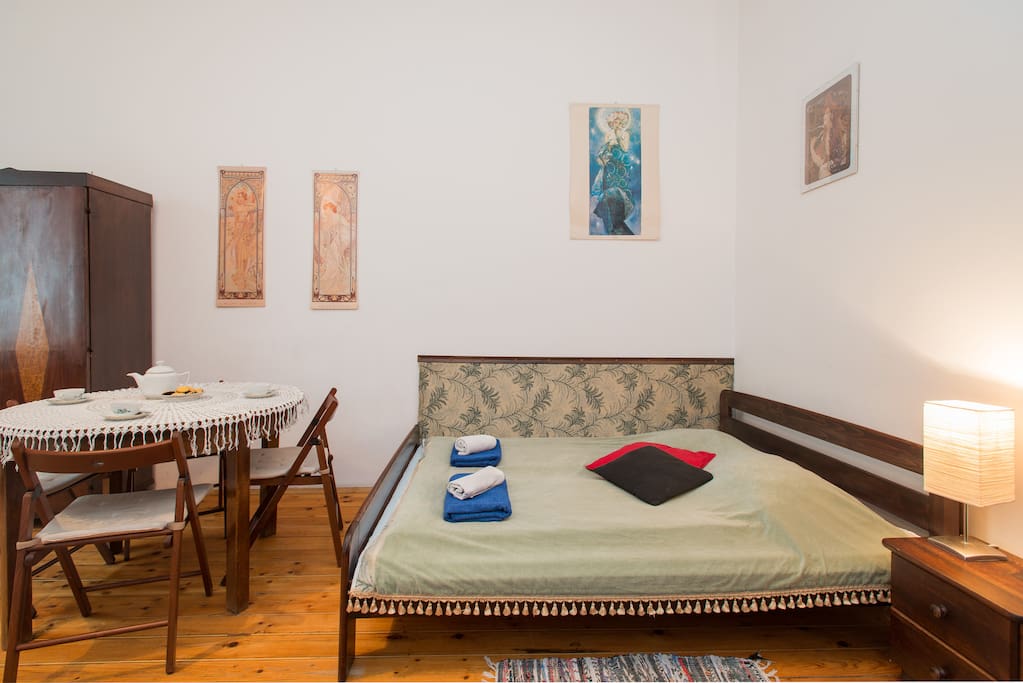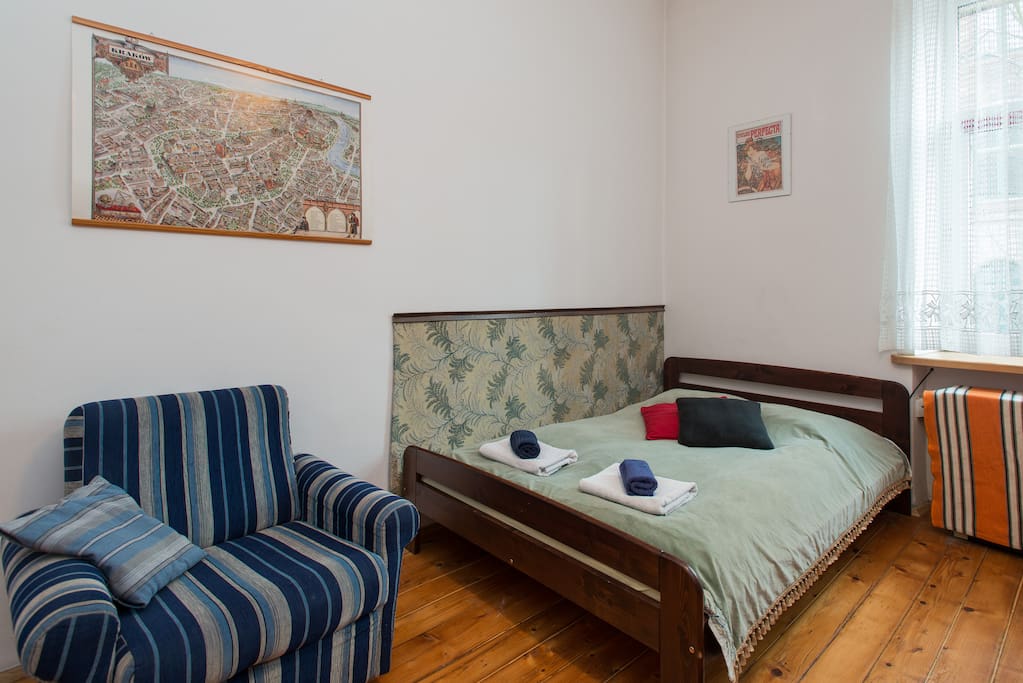 Joanna was great at communicating with us. The apartment was darling; I loved the tile stove. Everything was clean and neat. The third "bed" is a fold-out couch, which was comfortable enough for me, but people who have back issues or something may want to take note. Plenty of linens to make it up, though. Easy to get from the apartment to the sightseeing areas in Krakow, although we did have some issues following the directions from the train station to the apartment (but we'd been on an uncomfortable night train, so that could just have been our lack of sleep!). The neighborhood around the apartment was great, good restaurants and bars. I wish we'd had more time in Krakow to explore it. Overall, the apartment was great, and I would definitely stay there again if I ever came to Krakow! That was just confirmed when I left my tablet in the apartment after we left. Joanna was quick to notice and exceptionally easy to work with to get it back.
---
This was a comfortable flat in a great, convenient neighborhood! It's on the first level, which is good when you have heavy suitcases and there's no elevator. Joanna and her husband were very responsive and accommodating. We had a few minor issues (wifi problems and construction noise), but Joanna was super quick to respond and immediately offered a solution/remediation. She even let us check out at 8:30 pm, as we had an overnight train to Budapest, and then called a taxi for us. So nice! Meanwhile, our friends stayed in an AirBnB about 5 minutes away, and they had a terrible experience with their flat. This place has great hosts and offers a great stay!
---
Joanna is very quick with responses. Her husband met us to give us the key and gave us great and accurate recommendations for what we asked for (food and groceries). The apartment has a great amount of space for 4 people and is in a great location. It reminds me most of hostel accomodation without the mess and noise of other hostel guests. Great place to stay for not being in a hotel.
---
The apartment was clean and very well located in Kazimierz. Joanna is helpful and will gladly order you a taxi. She was very easy to reach and immediately helped me when the power went out due to a light bulb blowing. I did not find the street to be quiet during July when I was there for 9 nights. People walked by intermittently at all hours of the night and were noisy. I recommend ear plugs if you are not used to these city sounds because you will want to have the windows open to cool the apartment. The windows do a good job of cooling the place down in the evening.
---
Apartment 9 is a stylish apartment set within a century-old tenement house.
房源
Apartment 9 is a stylish apartment set within a century-old tenement house. The original wooden floors, a spectacular tiled stove and posters representing divas by Alphonse Mucha means our guests move to the turn-of-the-century. Comfortable open-plan kitchen with a living room is a perfect place for having a family meal and sharing your impressions after a day of sightseeing.

The apartment consists of a spacious bedroom, with two wide beds, a big table, an armchair and a wardrobe; a charming open-plan kitchen and living room, and a bathroom. For our guests' security, the apartment is equipped with a burglar alarm.

Linen and towels included.
---
Witajcie! Zawsze uwielbiałam podróże, ale odkąd w moim życiu pojawiły się podwójne bliźniaki odłożyłam wypady na drugą półkulę... Tym większą przyjemność sprawi mi przyjęcie Was w jednym z naszych dwóch apartamentów. Czekamy na Was! Gwarantujemy miłą i profesjonalną obsługę.
语言:
English、Español、Français、Italiano、Polski、Português