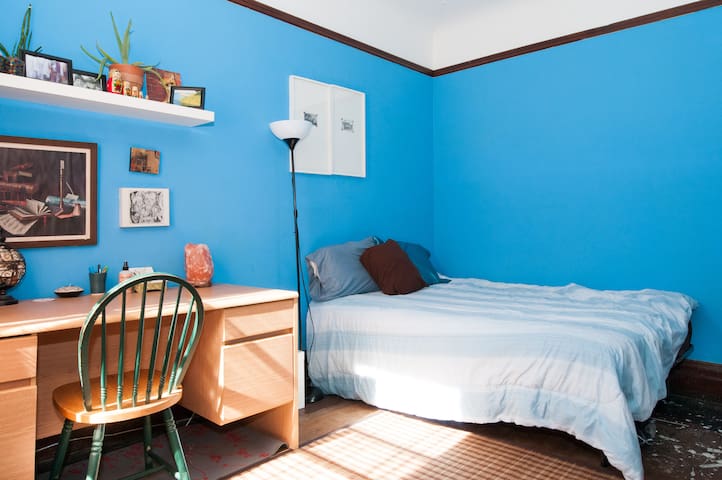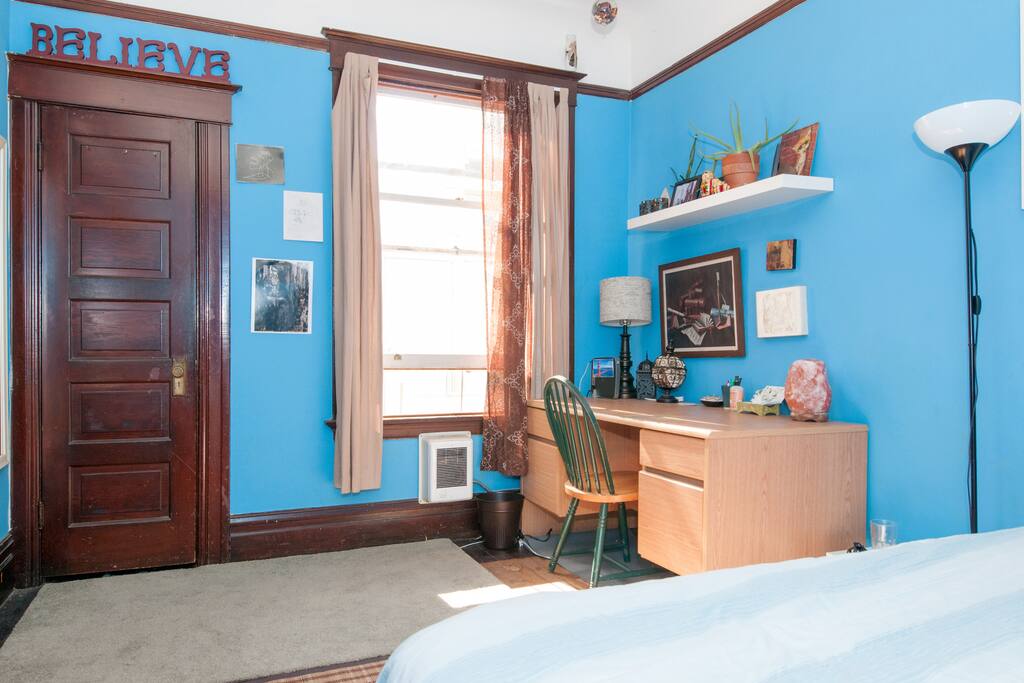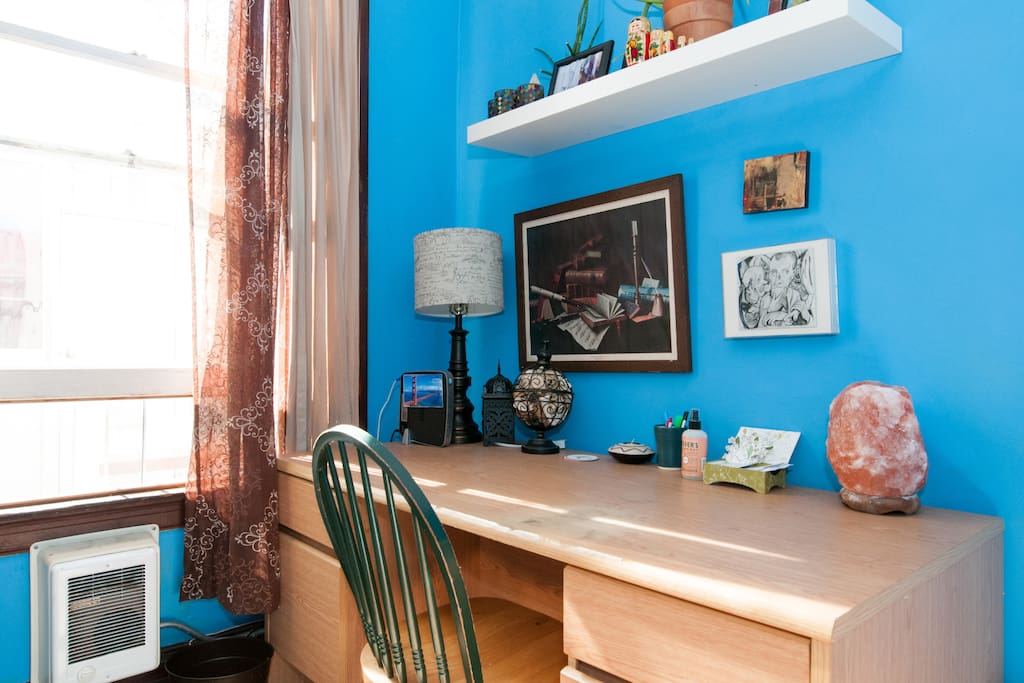 Awesome Mission spot for travelers
房源
This is a perfect spot in the Mission District of San Francisco for a traveler or business person. The guest will find this spot in a classic SF flat (down to the oddly divided toilet and shower rooms). We now have a professional cleaning service come the day of your arrival!
If you want a real experience for San Francisco, the flat style and location provides the guest with a sneak peek into the life of a local San Franciscan. Recently, there have been movies and shows filmed in the neighborhood. The hustle and bustle of the Mission lives right outside the door. So much so, that they even want to catch it for the big screen! The ideal guest is a busy minded explorer, goal oriented and independent. We want you happy and you will be if you're here to experience San Francisco.
You are even in a perfect location to bust out binoculars and peruse the neighborhood's local specimen at their natural activities. If you'd prefer to explore your way through the city, consider this location an ideal starting point. Public transit to anywhere is right outside your door.
The guest has access to light cooking in the kitchen and a shared restroom. There is an extra firm queen size foam mattress and linens will be provided. There is no living room. This flat has two full time occupants that are always working. There are pets (that can be easily kept out of your way). Our dog has a very busy schedule and goes to work, so you won't likely meet him unless you want to. San Francisco is a pro-pet world, with pets outnumbering children (so luckily), we can give you a thorough SF presentation if you are game.
A traveler or business person would have easy access to any where in the city via public transit. There is some parking available around the neighborhood, but it's sketchy and difficult so a vehicle is not suggested.
The guest will find that they are staying in the heart of a busy Mission neighborhood where it's incredibly sunny and lively. On any given day, there will be plenty to do just in the Mission. There is everything from indie spots, bars, restaurants from every category and plenty of shopping opportunities. A guest may have a great time trying a different coffee and pastry from every shop along the street, there are a lot of cafe's serving some of the most popular coffee roasts.
The room is comfortable, but what makes this room unique is the location. Come listen to the music and smell the food. You'll have more opportunities to dance in the street than you've ever had before!
---
---
---
---
We aren't available daily but are happy to answer questions and help when we can. 1 additional guest is permitted at $45/day.
We can be flexible on check in and check out.
No parties or extra guests.
You are welcome to use the kitchen as much as you need to!
---
---
---
---
It is just me and my husband here. I have lived in San Francisco since 2006. I graduated from SFSU and love the City. I have mostly done non-profit work so it's been a great hub for me. We can't live without an ocean near by and I love the smell of the sea in the air. We feel fortunate to live in a neighborhood with art, cafes, boutiques, grocery stores and sushi (a few doors down).

The place itself is a classic SF flat, it's not modern at all but it's a very colorful place that is reminiscent of a time in the city where every house was a big beautiful Victorian. The house is as colorful as the neighborhood is. The Mission is covered in murals and gorgeous paintings that tell stories.

We have two dogs that go with me to work and many guests don't even meet them because they are not around in common areas. They have very busy schedules as therapy dogs and they are happy to stay out of your way or greet you. If you'd like a meeting, please schedule it with their secretary (me).

If anything comes up during your stay, please just let us know. We are very accommodating.