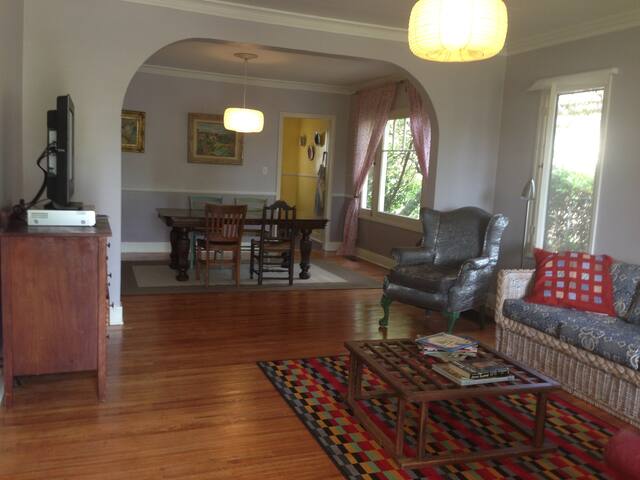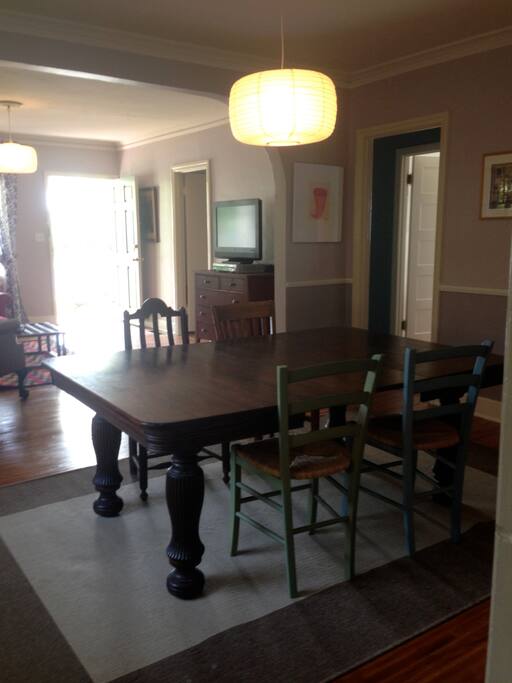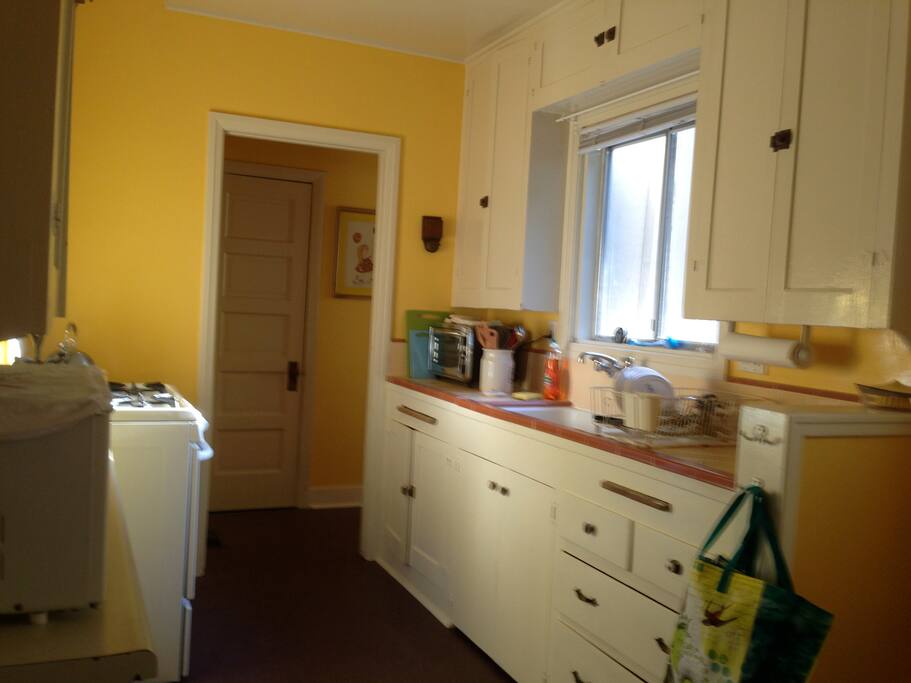 This is a charming cottage, peaceful and comfortable, close to Caltech and JPL which served our purposes perfectly! Our lovely hosts made our stay so welcoming with wine and french bread on the table when we arrived and all the little touches showed they care about their guests. It is close to nice shopping on Lake Street and downtown Pasadena for fun night life. Thank you!!
---
What a great place to stay! We can't say enough about it! The house was spacious and worked perfectly for our family of four. The location also couldn't be beat. We were in walking distance of good restaurants and everything else we needed. Bruno was kind and helpful and always available when we had a question.
---
Cynthia's cottage a lovely place to stay in. It is a beautiful, spacious, clean, and fully-furnished house in a safe and quiet neighbourhood. It is also very close to Lake Ave, where you could buy amenities just a two streets down from the cottage. But it is not just the cottage that made a great experience for my friends and I. Cynthia is a wonderful host, who is very quick to respond to questions and to offer useful suggestions--Cynthia is just generally an incredibly lovely person. There was never a time I felt uncomfortable throughout my stay in the house. There was a day when the air conditioning broke, and Cynthia sent a mechanic down in the hour to fix the issue. Overall: an excellent experience with a great house and a great host.
---
We loved staying at this cottage. We actually rented both cottages so that family and friends could be with us to celebrate my son's Caltech commencement. I searched for months to find a location that fit our needs in Pasadena and close to Caltech campus. Since I was 2,500 miles away it was difficult to know if I had picked the right location. I'm pleased to say that it was perfect for us! I was so happy when we arrived and saw the bungalow. I loved the extras provided by Bruno and Cynthia to make us feel right at home. I highly recommend staying at this bungalow if you like to be close to Caltech or just to enjoy beautiful Pasadena. Huntington Gardens is so close and the views of the San Gabriel Mountains are wonderful. I only wish that I had an excuse to visit Pasadena again and stay in this fun bungalow.
---
此房源的描述已由谷歌翻译从英语翻译成您的语言,但谷歌翻译并不能保证翻译的准确性。
其他注意事项
我们为年轻家庭购买了婴儿床和高脚椅,欢迎所有的孩子。
有一个大的后院可以容纳各种各样的有趣的活动。
---
---
---
---
Rules:)
•No Smoking in the house.
•Use and Occupancy: the premises are to be used only as a private residence for Tenant and for no other purpose without Bruno prior written consent.
•Condition of Premises: Tenant agrees to keep the premises in good order and repair and, upon termination of tenancy, to return to Bruno in a condition identical to that which existed when Tenant took occupancy.
•Subletting: Tenant shall not sublet any or part of the premises.
•Pets: No animal or other pets (except properly trained dogs needed by blind, deaf or physically handicapped persons), Please contact us with special request.
•Access for Inspection & Emergency: Tenants agree that Bruno or Bruno's agents may enter the premises in the event of an emergency. Except in case of emergency, Bruno shall give Tenants reasonable notice of intent to enter. In order to facilitate Bruno's right of access, Tenant shall not, without Bruno's prior written consent or approval, alter or re-key any locks to the premises. At all times Bruno or Bruno's agents shall be provided with a key or keys capable of unlocking all such locks and gaining entry.
•Quiet Enjoyment: Tenants shall be entitled to quiet enjoyment of the premises; Tenant shall not use the premises in such a way as to violate any law or ordinance, commit waste or nuisance, or annoy, disturb, inconvenience, or interfere with the quiet enjoyment of any other tenant or nearby resident.
Hours of quiet are considered to be 8pm – 8am. No amplified instruments or equipment can be used within these times – or ideally ever given that due to proximity of neighbors, sound (music, talking at normal levels) can be heard opposite!)
•Repairs and Alterations: except as provided by law or as authorized by the prior written consent of Bruno, Tenants shall not make any repairs or alterations to the premises.
Outside Areas : Tenant has joint access to garden front and back.
Utility Room : off kitchen – washer dryer both work well – outside drying line can be used.
•Garbage Collection/ Watering: Garbage is collected each Tuesday early – garbage bins should be put out late Monday for collection (green for garden refuse, blue for recycling and black for general trash) Bins to be place in front of the house on the curb.
•Gardener comes every other Tuesday. If garden looks dry please water with the hose!
•Collection of Mail – please collect all mail in mail box and leave in utility area.
---
---
---
---
Parisian transplant, I restore old french car in my spare time. We have three Citroens Traction Avant ranging from pre-war with a 1938 11BL to a limousine from 1954 and a 15/6 from 1952, a Renault Dauphine from 1959 and a Simca C G Spider from 1967. My wife is a Pasadena native and grew up in this neighborhood.
We will be happy to take you on a tour of Pasadena during your visit, if time permits and one is running....
I have lived in Kenya, Germany, England, Switzerland and France growing up. I used to managed Hotels, I will make sure your stay is as pleasant as can be with great amenities and fresh eggs !!
Bon Voyage et bonne visite a Pasadena.
A tres bientot
Bruno
语言:
English、Français